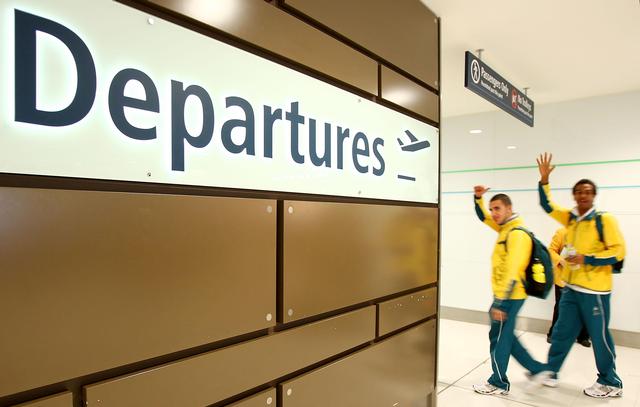 Any transplant; any location.
Transplant Australia is excited to announce that we have negotiated an additional travel insurance agreement, exclusive for our members. This means that our members now have more insurance options for cover when they travel.
What does this new arrangement offer? It doesn't matter what your pre-existing condition is, or which location you're flying to; Transplant Australia members can be covered. It also covers locations like the United States, South America, and other countries which, in some instances, were previously difficult to get cover for.
This new arrangement is with a major insurer, Accident & Health International (backed and owned by CGU and facilitated by Sydney brokerage; Malton Road Advisory).
Transplant Australia has been working with Malton Road Advisory to develop this policy with the needs of our members in mind. The insurance will automatically cover pre-existing medical conditions, provided your doctor approves your travel plans and passes you fit to fly (other conditions apply).
Cover is also available to any members of your family travelling with you.
This insurance is available exclusively to members of Transplant Australia, so make sure your membership is up to date!
Before this, countries like America were difficult to get insurance for, due to the nature of their healthcare systems.
Now, if you're with Transplant Australia, you can get full cover to go to the States and feel safe, along with many other places previously off-limits for insurers.
Please see the travel insurance page for more information, including a FAQ document which helps explain what cover is provided, who is eligible and which conditions apply.
How do I get a quote so that I can compare?
You will need to complete a 'Insurance Quote Form' (available on the website) with details of your trip, membership number and claims history, and email to the team at Malton Road Advisory. You will receive your quote within 72 hours; however, quotes can also be obtained over the phone (provided you have had no previous claims).
It is important to read the PDS in conjunction with all endorsements (page 5 of the 'Offer' document) as it includes qualifications on cover for pre-existing conditions. Any other questions can be referred to Malton Road Advisory.
Transplant Australia wish to highlight the need to obtain a 'fit to fly' letter from your GP or specialist.  This letter will evidence the state of your health prior to booking your trip, or prior to departure.
Transplant Australia is thrilled to offer this new member benefit to our community, and wishes our membership happy, safe and enjoyable adventures overseas.
Photo courtesy of the Australian Olympic Committee website.