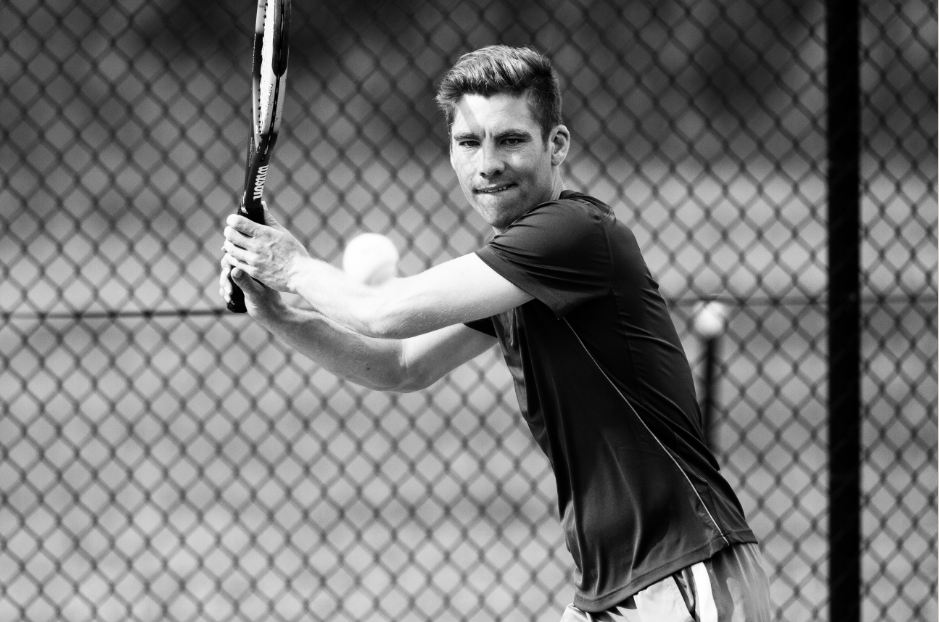 To celebrate DonateLife Thank You Day, which is Sunday the 20th November, Transplant Australia will publish pieces written by our members who share, in their own words, what being thankful means to them.
To celebrate Thank You Day, we will publish pieces written by our members who share, in their own words, what being thankful means to them.
This piece is written by Matt Field, Australian Transplant Games medalist and the Fit for Life! Ambassador representing New Zealand. Matt was given a second chance at life when his sister, Ruth, became a living donor by giving one of her kidneys to her big brother.
Days full of long physical and mental battles, struggles, stress, doubt and immense lows and highs all disappear when the Australian Transplant Games begin. It's a celebration of life given to us recipients by one simple but extremely precious gift- organ donation.
The experience for me was hugely rewarding. To represent New Zealand and see my family filled with joy was such a proud moment. To show my sister, my donor, that I'm doing my best to make the most of life, to inspire others, and to strive to reach my goals gave her great satisfaction.
Although we all compete to win, it is not winning that defines these games. It the universal love of life and a second chance. The ability to meet people with similar stories of heartbreak and dark times. To see them and others come out the other side and physically be able to push their bodies again. To feel free and use sport and physical activity as a release and way to unwind is a feeling you can't describe especially when you've had this ripped away from you in the past, this is what the games are about.
Everyone's spirit and love shines brighter than any medal. It showed me that I am not alone. I can do more than just live. I can be successful even if it is at times a struggle. The future is open and once again it is mine.
I thank all involved from the bottom of my heart for welcoming my family and I to the games and for all their love, encouragement and support. The games allowed me to thank my family through a medium that comes naturally to me –  sport. Any success I achieve is because of them.
There's a quote from one of my favorite musicians MGK that to me sums up the reason why these Games are so important…
"Success to me is inspiration, Cause how are we supposed to know that what we dream is possible, If nobody that looks like us makes it? You only got one life, don't waste it."
Matt has been very generous with his time when it comes to sharing his story, in the hope that it will encourage more Aussies to join the Australian Organ Donor Register and Kiwis to register as organ donors at www.donor.co.nz. As an official Ambassador for Fit For Life!, Matt took part in a record-breaking campaign in the States, flying to Chicago to help DonateLife America break the Guinness World Record for the most online organ donor registrations in 8hrs. Thanks in part to Matt's efforts, over three thousand people registered their decision to become an organ donor in less than a day. The result was announced in front of over 62,000 people at the iconic Soldier Field during halftime of the All Blacks vs Ireland match on November 5.
Matt is a valued and inspiring member of Transplant Australia, who leads by example when it comes to sportsmanship, fitness and community spirit.
We invite our members to take part in Thank You Day 2016 in the following ways:
– If your donor is a living donor, ring them on Sunday. Get in touch, and tell them what you're thankful for. Is it more time with your family? Have you been able to travel? Return to work? Finish your degree? Climb flights of stairs? Take up sport?
– Post a message to your donor on social media using the hashtags #ThankYouDay and #endthewait to raise awareness of the benefits of organ and tissue donation
– Write a letter to your local newspaper telling them why you're thankful and how many extra years of life you've had
Transplant Australia is pleased to support Thank You Day and to embed a thank you culture in everything we do. For more information, visit donatelife.gov.au