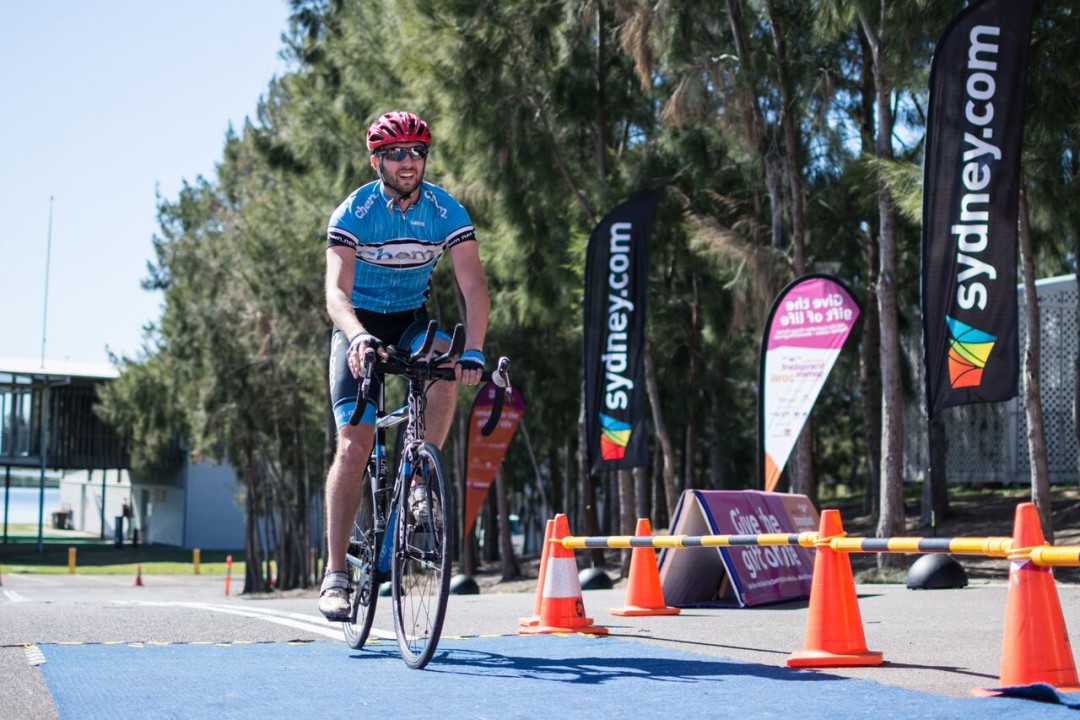 A new worldwide campaign to demonstrate what transplant recipients can achieve with their second chance at life gets underway in Chicago, USA, this weekend. Two Australian recipients are part of the Fit for Life! initiative. Montague Summers, a 27-year-old bone marrow recipient from Cairns and Kate Phillips, a 31-year-old heart and double lung recipient from Brisbane.
The initiative, proudly supported by Astellas Pharma, will be launched when the New Zealand All Blacks take on Ireland at Soldier Field in Chicago on Saturday, November 5.
The World Transplant Games Federation announced in August the creation of Fit for Life!', a global initiative, to help transplant recipients re-engage in physical activity and organized sports.
The initiative has the dual role of helping inspire all transplant recipients to lead active lives post-transplant and to demonstrate to the global public the importance of organ and tissue donation to the people whose lives have been saved.
Transplant recipients from around the world were invited to write an essay on how they were being 'fit for life!'. More than 200 submissions were received and judged by an independent panel chaired by renowned renal physician, Professor Jeremy Chapman AC, from Australia.
There were 12 successful applicants. They have since been joined by Kate Phillips who is featured in a new television commercial promoting the cause. The ambassadors will be unveiled to a huge stadium and television audience on Saturday. The event is part of an attempt to break the Guinness World Record for the most amount of sign-ups for organ donation.  Legendary All Black Jonah Lomu was a kidney transplant recipient, and both former All Black wing Joeli Vidiri and former Ireland lock Richard Costello have received kidney transplants.
WTGF President, Mr Chris Thomas, said all our ambassadors have a special role to prove to other recipients the potential of their new lives.
"Often people who have received a transplant fear damaging their new organ, they are frightened to participate in sport. The lives and sporting activities of our new ambassadors showcase not only what's possible but also demonstrate there are really no boundaries for transplant recipients," Mr Thomas concluded.
The WTGF believes a healthy lifestyle is important for everyone, but it's especially important after an organ transplant as poor lifestyle habits can increase the risk of organ rejection.[1] Additionally, studies have shown that those who are obese may have more health problems after a transplant than someone who weighs less.[2] For example, the long term success of a kidney transplant depends on several factors including proper diet, exercise, and weight loss, if needed.
The Fit for Life! Ambassadors will become role models in their own communities visiting transplant clinics and sport development days to help recipients take the first steps to an active life. The Ambassadors will also help inspire the public to discuss organ and tissue donation with their families and to sign on to local organ donation registers where applicable.
The appointments will be for a period of two years. The WTGF will work closely with its member country organisations to grow Fit for Life! as an initiative complementing the work of the WTGF with the staging of the World Summer and Winter Transplant Games.
The next Summer World Transplant Games will be held in Malaga, Spain, in June 2017 where all new ambassadors will be introduced to the games' participants.
Please visit wtgf.org to learn more about Fit for Life! and the Fit for Life! Ambassadors program.