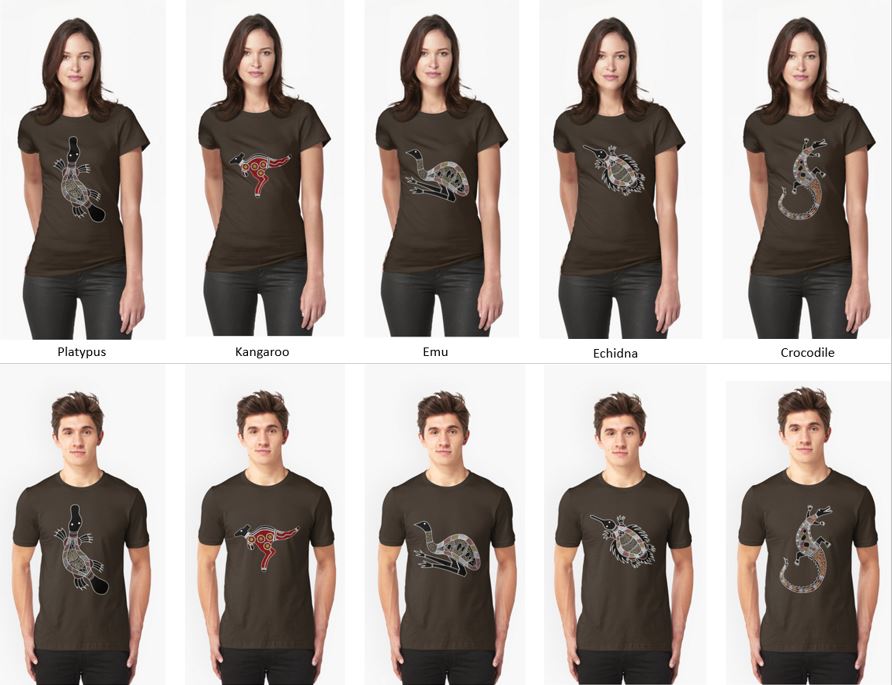 Transplant Australia is proud of this country's Indigenous heritage and wants to celebrate it on the global stage, as we send an Australian team to take on over 2000 athletes from 60 member countries at the upcoming World Transplant Games in Málaga from June 25 – July 2.
Australians are privileged to share the land of the oldest Indigenous culture in the world. No other country has what we have. The Aussie athletes competing at the World Transplant Games will wear a uniform that celebrates this rich part of Australia's history.
Transplant Australia is covering costs for the official dress shirts, designed by artist Stephen Hogarth of Hogarth Arts, of the 2017 Australian team, which will be worn at the Opening Ceremony and all official Games functions.
Athletes are in the middle of choosing their 'spirit animal' – the design they feel best matches their personalty, interest, or represents the strength they've needed to overcome their illness. Each athlete is an inspiration; they have all overcome sickness and embraced a second chance at life, thanks to the generosity of an organ and tissue donor and their family.
Queensland's Robyn Kirkman, 61, chose the kangaroo. She said, "I feel it represents me as I have gone ahead in leaps and bounds since my liver transplant."
Western Australia's Josh Yates, a bone-marrow recipient, said, "I've chosen the platypus because it's peaceful and loves water. It is adaptive, and I have had to adapt my life since having a transplant and becoming vision impaired." The inspiring 28-year-old was one of the elite athletes chosen to head to the Australian Institute of Sport for a World Transplant Games Training Camp.
Meanwhile, Murray Rose, a New South Welshman who woke up from a coma, re-learnt to walk – then won gold for Australia at the 2015 World Transplant Games, was more succinct. "Just like the Platypus, I'm a unique Aussie!
The gold medalist went on to say, "The platypus seems to be made from parts of different animals just like I'm made from a combination of family, friends and the special gift from my donor."
Australia will be very well-represented overseas by this great group of people, and the team is hoping for a huge medal haul.
Bring on June!