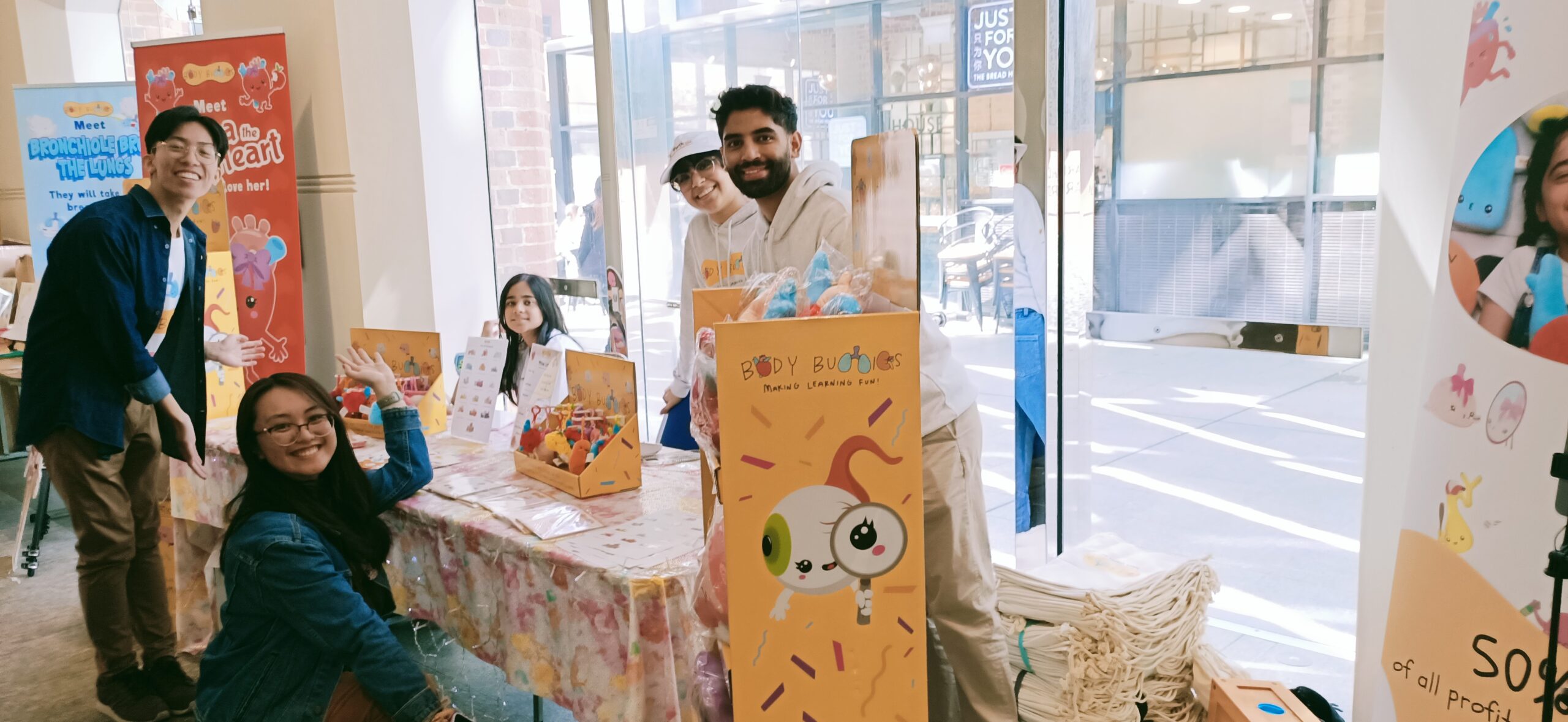 Founded in 2020, Body Buddies has a vision to ensure the next generation is more health proactive through innovative (and adorable!) educational plushie versions of human organs.
Founder and CEO, Aayushi Khillan, is a medical student at the University of Melbourne with a passion for health awareness and youth advocacy. During the Covid-19 pandemic, Aayushi saw the devastating effects that poor health education was having on her community. She realized integration of health education at a young age was the key to preventing future health issues.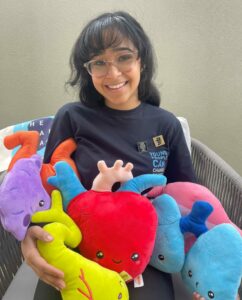 Body Buddies was born with the mission to create a more proactive and health aware next generation. "We started body buddies as a creative way to help raise health literacy in the next generation and bring comfort and joy to ill patients. Two years in and this is still our main goal," says Aayushi Khillan. "Our goal is to create strong social impact through making health education fun."
Every Body Buddies plushie comes with a complimentary educational booklet curated by a renowned team of over 30 medical professionals across Victoria. These booklets teach children how the organ functions, what it looks like, and how to keep it healthy. By blending fun, curiosity, and clinician-audited education, Body Buddies hope to prevent the increasing incidence of health issues.
Alongside her work with Body Buddies, Aayushi is also the Executive Officer of Bodywork and the only youth representative on the Victorian Curriculum and Assessment Authority Board. Her commitment to educating Australian youth is an inspiration and she hopes her work will empower other students to embrace philanthropy during their studies.
In recognition of her work improving health literacy in the next generations, Aayushi received the prestigious The Diana Award this year. Aayushi was one of only three Australians to receive the award in 2023. The Diana Award is presented to exceptional young people who have inspired and mobilised new generations to create change on a global scale. The Diana Award is the only charity set up in the memory of Diana, Princess of Wales, and continues her legacy of empowering young people to lead change in the world.
Body Buddies is a proud partner of Transplant Australia and is thrilled to support our work in the transplant community. As their partner charity, 50% of all profits made by Body Buddies is donated directly to Transplant Australia.
"We've been on this journey with Aayushi and Body Buddies since 2020 and it's been just amazing to see them continue to grow year on year," says Transplant Australia CEO, Chris Thomas.
"We're thrilled to continue working with the Body Buddies team to help spread awareness for organ donation in Australia."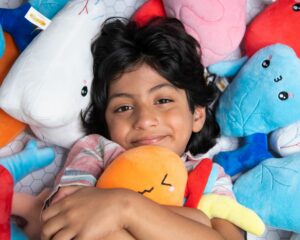 Body Buddies were official supporters of the 2023 World Transplant Games. They were a massive hit with all of the junior competitors who loved getting to meet a plushie version of their transplanted organ.
"It was an honour to represent Australia's philanthropic work in the organ donation awareness sector on an international level," says Aayushi.
"We were so inspired to see just how far people have come with organ transplants. This experience has increased our commitment to supporting Transplant Australia and their incredible work. We also have been raising awareness about organ donation on our own platforms and hope to encourage a new generation of health-aware young Australians."
For more information about Body Buddies and their range of educational plushies, visit their website at www.bodybuddies.com.au, or their Instagram and Facebook at @bodybuddiesau.