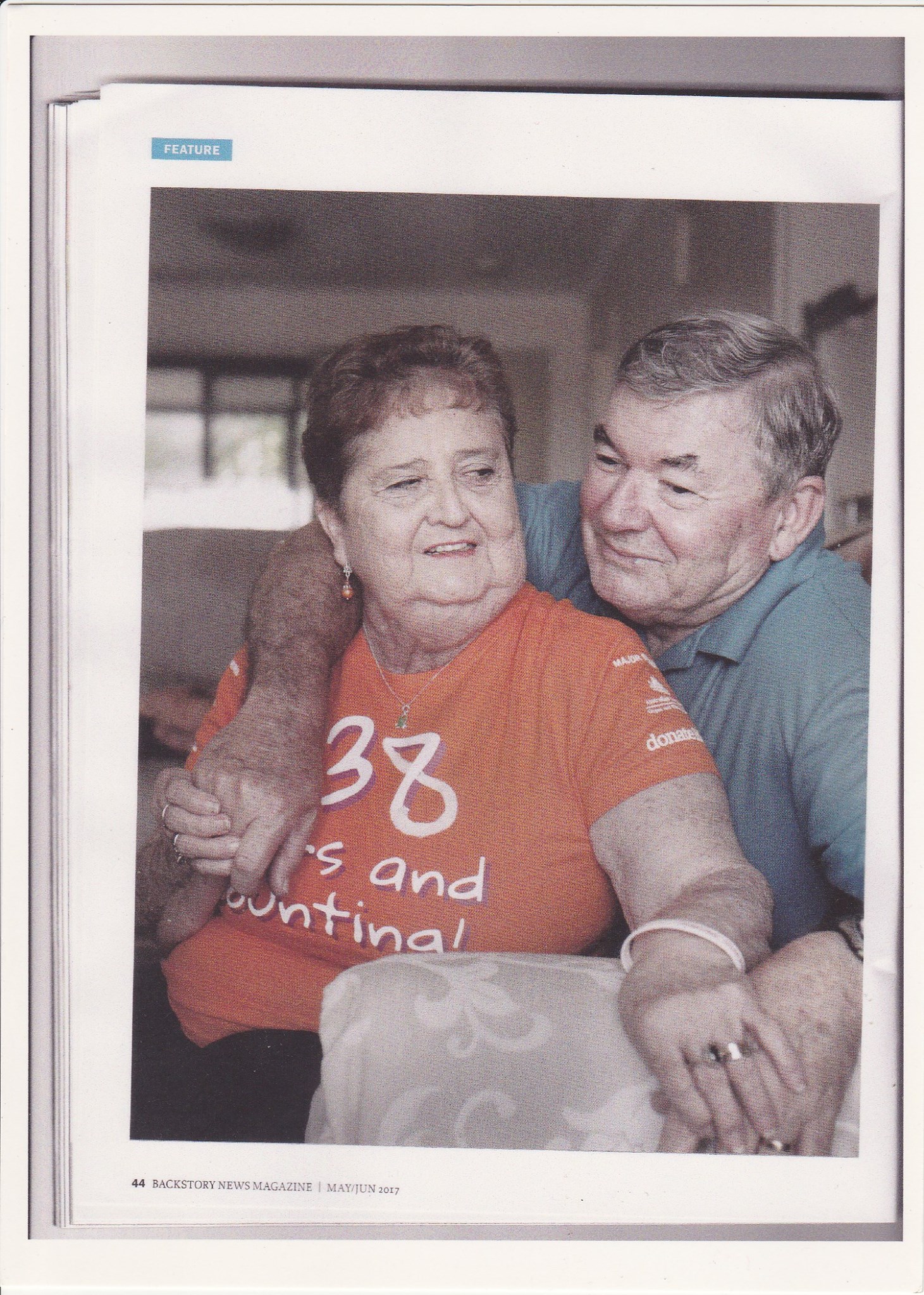 Today marks the 40th anniversary of Barbara De Ridder 's transplant.
Here's her reflection on reaching this milestone. Congratulations Barbara from everyone at Transplant Australia.
On the 14/03/1979 a completely unexpected call came telling me to come into RPAH hospital immediately as I was going to have a transplant. We were completely unprepared as it had not been discussed with us unlike transplants today. I was born with one tiny little kidney that had got me through until I was 27 but decided it had had enough .
 The early days were quite an experience with a new regime to get used to of daily clinic visits & the dreaded prednisone. But despite my many mood swings and the trips to hospital we all survived.
 I went back to work for Australia post & eventually retired when we decided to foster children.
In 1988 I competed for NSW in the inaugural Transplant games in Melbourne, winning the first Womans Singles Gold in Lawn Bowls & a silver in the mixed triples.
In 1993 the lovely Brian Donovan told me I needed to compete in the world games in Canada as he had gone to a lot of trouble to get lawn bowls in. I managed a silver that time. 
Since then I have competed in 7 National games & 3 World managing medals in them all in lawn bowls & also a couple in 10 pin.
 I have had a couple of hiccups over the years, one involving having a stent in my heart & in 2001 having to have a permanent colostomy. The colostomy was a Godsend as it allowed me to travel to Europe & the UK, do a River cruise in Europe  and a Pacific island cruise as well as two trips to NZ. 
These days we live a slower life in beautiful Burrum Heads, QLD, but I would never have had any of these opportunities if not for the unselfish  gift from an unknown donor. Thank You never seems quite enough. I also had the greatest family support a person could hope for, something that you need. I also have to thank Professor John Horvath who constantly bullied me & kept me going when at times I didn't want to & also Professor David Johnson who has up until recently put up with me. But most of all I thank God for putting the right people in my life at the right time.