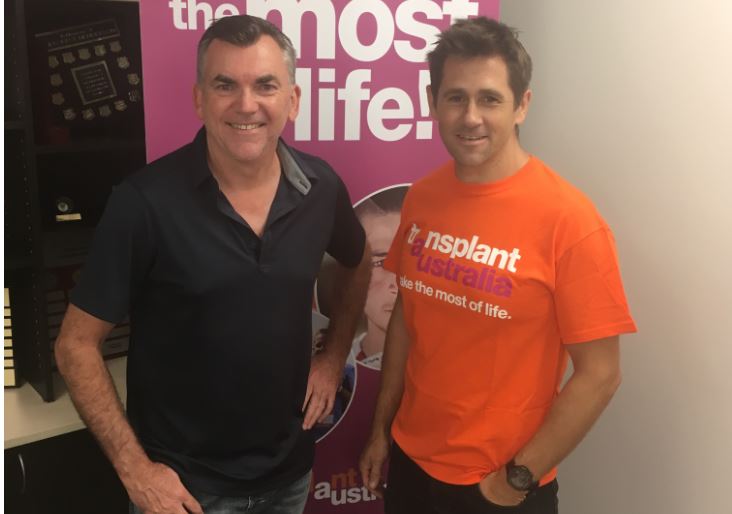 CEO Chris Thomas has thanked Ed Clarke for completing the 6ft Track for Transplant Australia.
Ed raised just over $2,500 for Transplant Australia, all of which will go to our public awareness campaigns to inspire more people to register as organ and tissue donors, and save more lives.
Mr Thomas said, "We can't thank Ed enough for doing this special challenge in memory of your brother and in support of Transplant Australia.
"It is thanks to people like Ed supporting us that Transplant Australia is able to continue our vital work towards making sure that one day, everyone who needs a life-saving transplant has access to one."
Ed completed the grueling 45km marathon in honour of his brother, Andy, who became an organ donor over 25 years ago after a car accident in England. One of the lives Andy saved was Transplant Games gold medallist and world champion Richard, an avid cyclist who is continuing Andy's legacy and achieving great things in the UK.
Ed said he was inspired the selflessness of his Mum and Dad "to urge the use of Andy's organs at the first opportunity."
When preparing for the race, Ed said, "It's about time I made a commitment to challenge myself, to celebrate Andy's life, to inspire my sons and to raise important awareness of the continued need for all of us to talk about and commit to organ donation, wherever we are in the world."
Ed said moving house was what got him race-fit. "I think the stress and the lifting and carrying of boxes up steps must have helped with the weight loss and the fitness, as I managed the race in a much better time than I was expecting!
"I finished it in 5 hours 40 minutes, kept expecting to hit the wall and suffer from cramps etc, but somehow managed to power on till the end."
On behalf of everyone at Transplant Australia, a huge congratulations to Ed on the completion of this challenge – and an even bigger thank you.