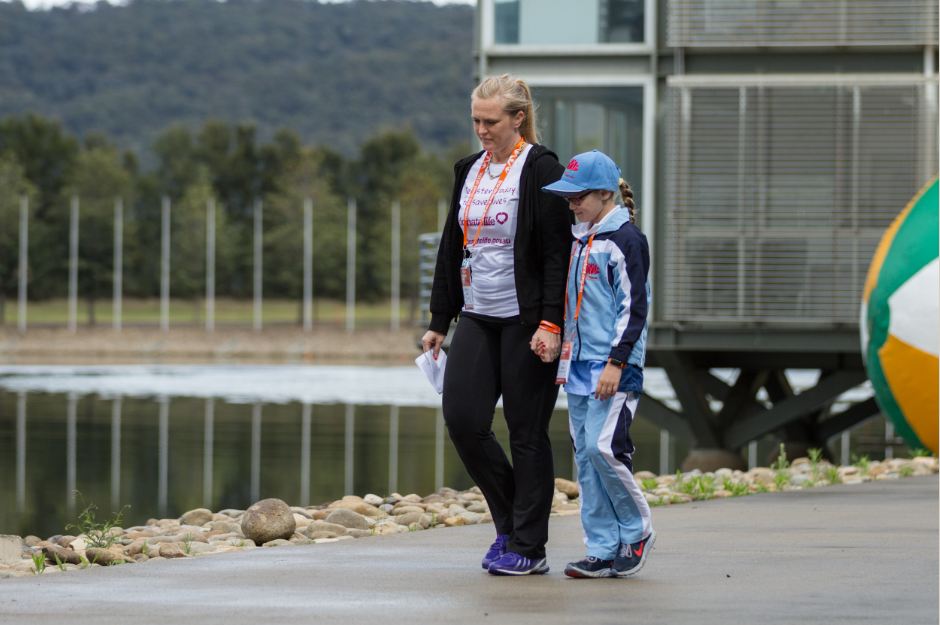 Transplant Australia is getting behind DonateLife Thank You Day, which is Sunday the 20th November.
To celebrate Thank You Day, we will publish pieces written by our members who share, in their own words, what being thankful means to them.
The following piece is written by Katelan Devine, mother to 9-year-old Kyla. Kyla had a life-saving liver transplant when she was a baby.
To our amazing donor family,
I want to say thank you for everything that you have made possible in our daughter's life. Without you she would not be here today, celebrating every moment. Each day we see her find something new to be amazed by, to love, to cherish, to learn about and to just enjoy…and that is all because of you and the gift you gave to her.
One totally amazing thing your gift made possible was for her to be a part of the Australian Transplant Games this year. These games taught her many things like sportsmanship and competitive spirit, but more importantly they taught both her and her supporters that anything is possible. Our daughter was lucky to be able to participate in many different events like swimming, athletics and soccer and to be honest, she exceeded all expectations (her own and ours). She didn't always win gold but she clearly had fun and she was able to make many new friends and experience new challenges along the way.
To add to this, we all learned that events like these games are special because she got to be with people who all have the same goal – to live their second chance at life to the fullest.  We also got to meet some of the amazing donor families who have made it possible for our daughter and other recipients to have that second chance at life.
So I personally want to say thank you for making the decision to be a donor – you saved our daughter's life and that of many others. You, and your family, are both ours and our daughter's hero ???? Thank you
The Devine family have been very generous with their time when it comes to sharing their story, in the hope that it will encourage more Aussies to join the Australian Organ Donor Register. Katelan and Kyla spoke at the NSW launch of Donate Life Week 2016, kicking off the media campaign to raise awareness of the benefits of organ and tissue donation in Australia.
They also had formal speaking duties at the Opening Ceremony of the 15th Australian Transplant Games in Western Sydney. The family are valued and inspiring members of Transplant Australia, who lead by example when it comes to community spirit and helping others.
We invite our members to take part in Thank You Day 2016 in the following ways:
– If your donor is a living donor, ring them on Sunday. Get in touch, and tell them what you're thankful for. Is it more time with your family? Have you been able to travel? Return to work? Finish your degree? Climb flights of stairs? Take up sport?
– Post a message to your donor on social media using the hashtags #ThankYouDay and #endthewait to raise awareness of the benefits of organ and tissue donation
– Write a letter to your local newspaper telling them why you're thankful and how many extra years of life you've had
Transplant Australia is pleased to support Thank You Day and to embed a thank you culture in everything we do. For more information, visit donatelife.gov.au