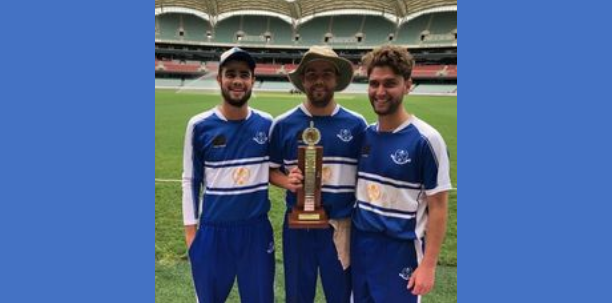 Adam Dixon was a man who had friends everywhere. Now, three of them – Sam McLeay, James Sawers and Samuel Roberts – are doing Dry July for their mate, who became an organ donor in 2014.
Adam was 18 and the passenger in a car which lost control. He was flown by helicopter to hospital and although nothing could be done to save his life, Adam – who was a registered organ donor – was able to give hope to 3 transplant recipients and their families.
Sam, James and Samuel said they were going without alcohol in July to raise funds to support Transplant Australia in honour of their best mate.
They wrote "(Adam) was an extremely generous and caring person, and to no one's surprise he was a registered organ donor who was able to save the lives of others."
In 2014 Adam's mum, Fiona, said "Adam's depth of loyalty, sensitivity and connection to his family and friends was unique. He was always the one to make everyone feel happy with his quick and honest wit."
His father, Matthew, was proud of his son. "As much pain as we're feeling there are those families out there that are a balancing act for our grief, he has given them a second chance at life."
Thanks to the inspiration Adam's given his pals, they are continuing his legacy of generosity and kindness by supporting organ donation.
Transplant Australia's CEO Chris Thomas said that it was thanks to people like Adam, and Sam, James and Samuel, that Transplant Australia is able to continue vital work towards making sure that one day, everyone who needs a life-saving transplant has access to one.
If you would like to support Sam, James and Samuel's Dry July, please click here.