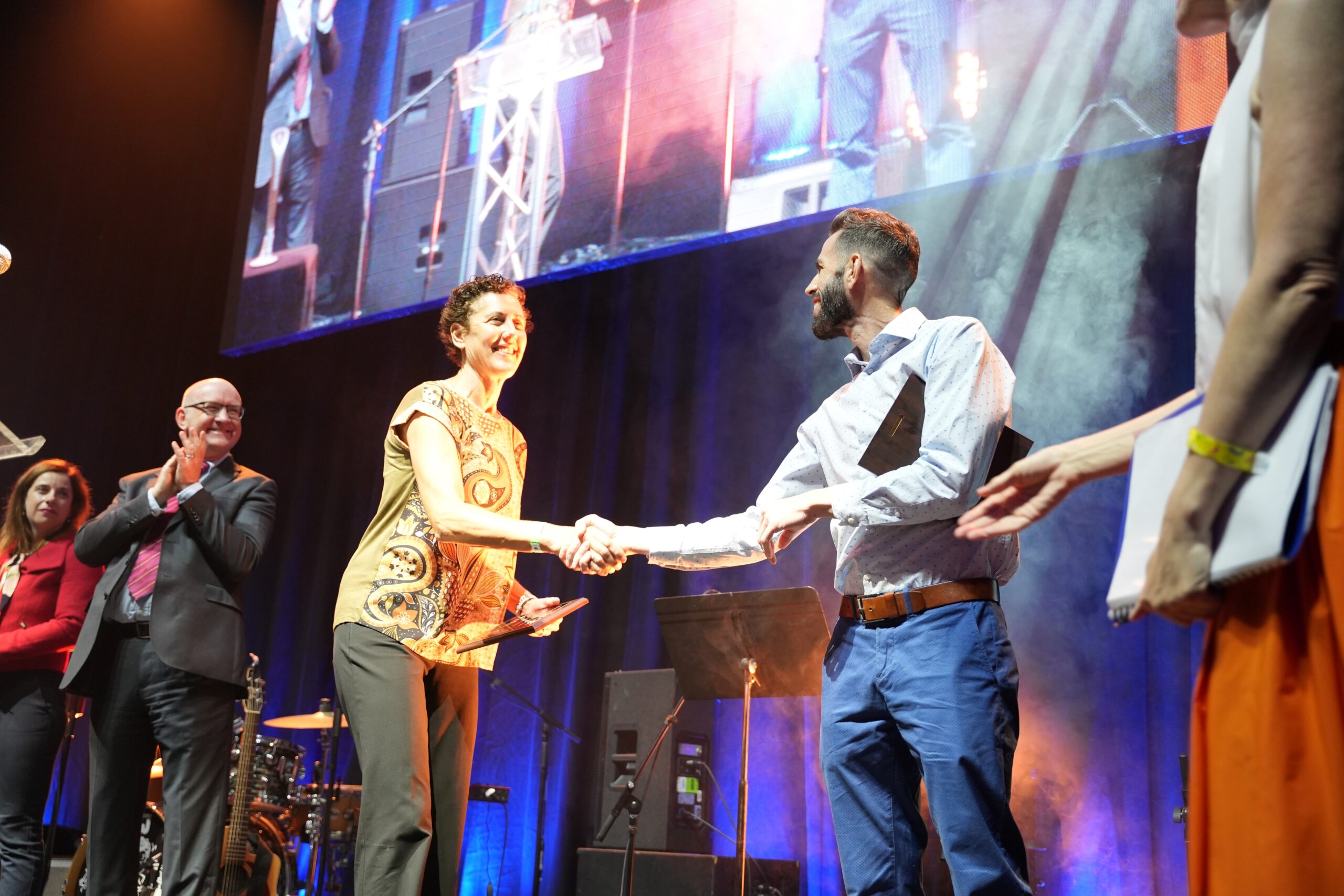 Transplant Australia congratulates Michelle Daley on being named the female Outstanding Athlete of the 2023 World Transplant Games. This award is presented to an outstanding athlete and selected by the World Transplant Games Federation judiciary board on performance, quality of competition, diversity of sports, and sportsmanship. This is a well-deserved recognition of her exceptional performance across swimming, athletics, and cycling events. In a showcase of her versatility, Michelle won an impressive five gold, one silver, and one bronze medal.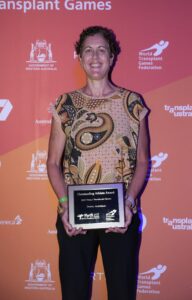 Michelle is a treasured member of the Australian Team, having competed in three previous World Transplant Games and four National Games. She was honoured to be named flag bearer at this year's Games and proudly carried the Australia flag alongside Noongar heart recipient, Ken Farmer, who carried the Aboriginal flag, into the opening ceremony. Her passion for exercise and dedication to living an active lifestyle is an inspiration to her teammates and many others.
On receiving her award, Michelle said, "There were so many incredible performances at these Games, so it's incredibly humbling to receive the Outstanding Athlete Award."
"As I approach 21 years since my two lifesaving liver transplants, I'm incredibly lucky to still be able to compete at this level, and I know my two organ donors were right there with me."
Michelle received two liver transplants following a freak accident playing Australian Rules Football. Through her long and difficult recovery, it was the upcoming Australian Transplant Games that motivated her to return to competitive sport and she hasn't looked back since. One of the reasons Michelle continues to come back every year is the camaraderie between athletes.
"The World Transplant Games brings together a unique global community that I, and my family, love being a part of," Michelle said.
"Wearing the green and gold is always a proud moment, and the Aussie team spirit keeps me coming back for more."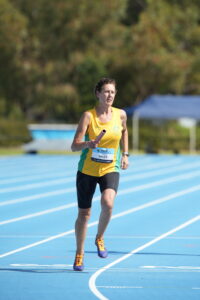 At the 2023 World Transplant Games Michelle won medals in swimming, cycling, and athletics. In swimming Michelle won gold in the mixed 4x50m freestyle relay and the 50-59 50m breaststroke, and bronze in the 4x50m medley relay. In cycling Michelle won gold in the 50-59 10km time trial and the 50-59 20km team time trial, and silver in the 50-59 30km road race. In athletics Michelle won gold in the 50-59 400m sprint.