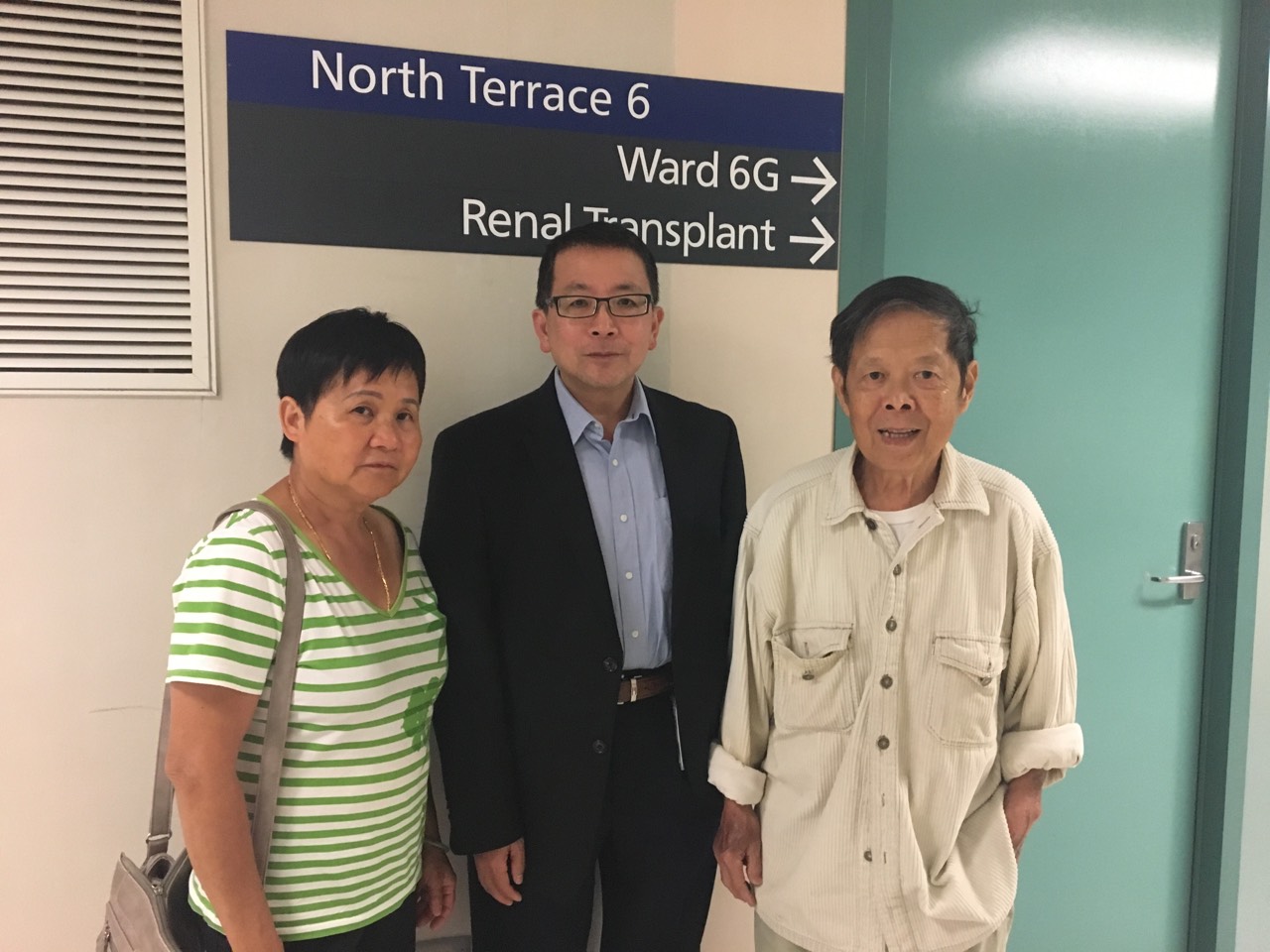 Vietnamese-Australian Ha Tu Lam, pictured with his wife and Associate Professor Jordan Li, has received a new kidney in November, 2017 after waiting for more than a year.
Associate Professor Li, from Flinders Medical Centre, is Mr Lam's nephrologist.
Mr Lam, 70, can now return to a full and active life with his wife, Mrs Lam, and son Andy in South Australia.
The Lam family would like to inspire more Australians to join the Australian Organ Donor Register, and help Transplant Australia raise awareness of the importance of this.
Transplant Australia CEO Chris Thomas said that it's vital for Australians with diverse backgrounds to join the register.
"Organ recipients can be matched to a person of a different ethnicity, but tissue-typing plays an important role," he said. "You're more likely to rise to the top of the waiting list if someone from your genetic background has donated the organ you need."
Data shows that over 91% of families will allow organ donation if their relative has registered; that number falls to 52% if the family don't know their loved one's wishes.
In 2017, Australia had a successful year in the organ and tissue donation space, passing 10,000 lives saved thanks to to generosity of organ donors and their families. 510 deceased organ donors and 273 living donors saved and improved the lives of 1,675 Australians. A further 9,600 Australians benefited from eye and tissue transplants.
It is free, quick and easy to join the Australian Organ Donor Register at donatelife.gov.au.
Transplant Australia congratulates the Lam family and warmly welcomes them to the supportive transplant community.