Transplant Australia, the national charity for organ and tissue donation and transplantation, this week appointed four new directors to its Board to help the charity continue to meet the needs of its community.
The appointments are part of a comprehensive strategic planning process following on from the successful staging of the World Transplant Games in Perth early this year. Transplant Australia sought expressions of interest to join the Board and received significant interest with 26 people with diverse backgrounds applying to become a director.
Transplant Australia Chair, Mr Jason Ryan, said a review of the board's collective skills and needs analysis revealed needs in the areas of lived transplant experience, corporate board experience, an understanding of health charities and marketing, media, funding, legal and social health policy.  In addition, the Board replaced its Medical Director following the retirement of Professor Richard Allen.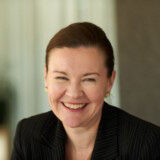 Professor Petrina Coventry, an ethicist with more than 20 years' experience in global leadership roles with The General Electric Company, Coca Cola and Proctor & Gamble. Petrina is a director at the South Australian Health and Medical Research Institute (Centre for Male Health) a Board Member of the Skin Cancer College Australasia, Regional Development Australia, and the Australian Health Practitioner Regulation Agency. She is a Fellow of the Australian Institute of Company Directors, the Australian Institute of Health and Safety and the Australian Human Resource Institute as well as a World Lacrosse Ethics Commissioner.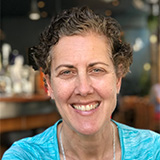 Michelle Daley, Public Health and Education specialist with 35 years' experience working across government and non-government sectors. Michelle's extensive health charity experience includes senior policy and program management roles with the Heart Foundation, Asthma Australia and Cancer Council NSW, where she is currently a health policy lead. Michelle is a liver transplant recipient and was recently awarded the Athlete of the Games at the World Transplant Games.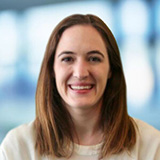 Dr Georgina Irish, is a Consultant Nephrologist at the Royal Adelaide Hospital; The Director of Projects and Analytics for the Australian and New Zealand Dialysis and Transplant (ANZDATA) Registry, and the Research Fellow for the Declaration of Istanbul Custodian Group. Dr Irish is Transplant Australia's new Medical Director.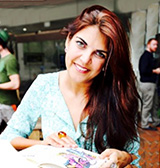 Ms Heidi Monsour, Marketing strategist with over 25 years' experience across various industries including education, sports, travel and tourism. Heidi, a recent kidney recipient, also brings with her board experience with non-executive director roles on the Brisbane Lord Mayor's Community Trust and Braille House.
Mr Ryan welcomed the four new directors who were recommended to the Board following a comprehensive review from a Nominations Committee. That Committee consisted of Professor Jeremy Chapman AC; Mr Jason Lawless, Consultant, Australian Sports Commission; Transplant Australia Life Member, Margaret Martin; Transplant Australia Company Secretary Lisa Gavin, and Mr Ryan.
"The Nominations Committee was very pleased with interest and calibre of those who expressed interest in joining the Board. We are pleased to welcome the four new Directors, who will join myself and fellow Directors Dr Rohit D'Costa, Lisa Gavin, Colin Liebmann, Holly Tyrrell and CEO/Director Chris Thomas, in ensuring that Transplant Australia continues supporting those impacted by transplantation. Clearly helping to advocate for ways to improve organ and tissue donation rates in Australia is an important priority."
Jason Ryan
Chair
Transplant Australia