We are delighted to announce some new staff to the team at Transplant Australia.
Emmy O'Neill and Kate Clark have been appointed as Manager, Sport & Physical Activity in a job-sharing arrangement.  Together, they will lead on the development of the Transplant Games, Transplant Active programs and sporting pathways.
Angela Cairns has been appointed in a new role as Manager, Support & Education and will commence in her role on 11th September.  Angela will focus on expanding Transplant Australia's education resources and support initiatives to assist our community at all stages of their transplant journey.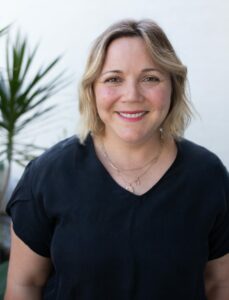 Emmy O'Neill is a kidney transplant recipient and an Australian transplant swimmer and triathlete. She brings to the role over five years in project management, marketing, stakeholder relations and health advocacy.
Passionate about combining her love for sport and health advocacy in her new role as Manager, Sport and Physical Activity, Emmy said. "I am excited to work with Transplant Australian to create pathways for transplant recipients to engage in physical activity and sport as part of their ongoing transplant journey."
Kate Clark, a liver transplant recipient of 25 years, is a passionate advocate for all recipients and for organ donation. A Trustee of the World Transplant Games Federation, she brings 30 years of competitive sporting experience across able-bodied and multi-disability competitions and 15 years events and sport management experience. She is looking forward to building on Transplant Australia's programs to build sporting and community participation for all recipients and their families.  "I am most excited about the opportunity to give back and support the current and next generation of transplant athletes on their journey and help create pathways for transplant recipients to achieve an active lifestyle post-transplant," said Kate.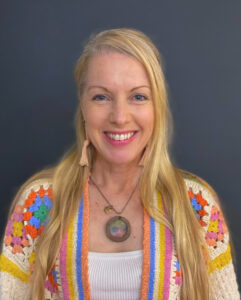 Angela Cairns has a Diploma of Chaplaincy and has worked in the field of youth and children's social work, with experience in public speaking, event management, sports and outdoor recreation, foster care, resource writing, and pastoral care with training in Grief and Loss.  She is also an author of two inspirational memoirs. Angela is both a mum and wife to heart transplant recipients and has witnessed firsthand the life-changing gift of a new heart, as well as the complexities of life post-transplant. This lived experience has grown her strength, resilience and understanding.
Angela said "Transplant Australia is an organisation that celebrates the gift of life, and I am so excited to be a part of this next stage, furthering support and encouraging individuals and families into the future. I am passionate about community, abundant life, adventure, sport and organ donation. Transplant Australia is a unique organisation and community that encourages living donors, recipients and those listed for transplant to pursue a holistically healthy life. I look forward to joining the team, growing networks for greater emotional support locally for individuals & families, creating inclusive intergenerational resources, raising awareness for organ donation and advocating for further support for people where gaps exist."
Transplant Australia CEO, Chris Thomas said, "We are thrilled to welcome Emmy, Kate and Angela to the team. With their professional expertise, insight with transplantation and passion for making the most out of life we know they will make a positive contribution to supporting our community."