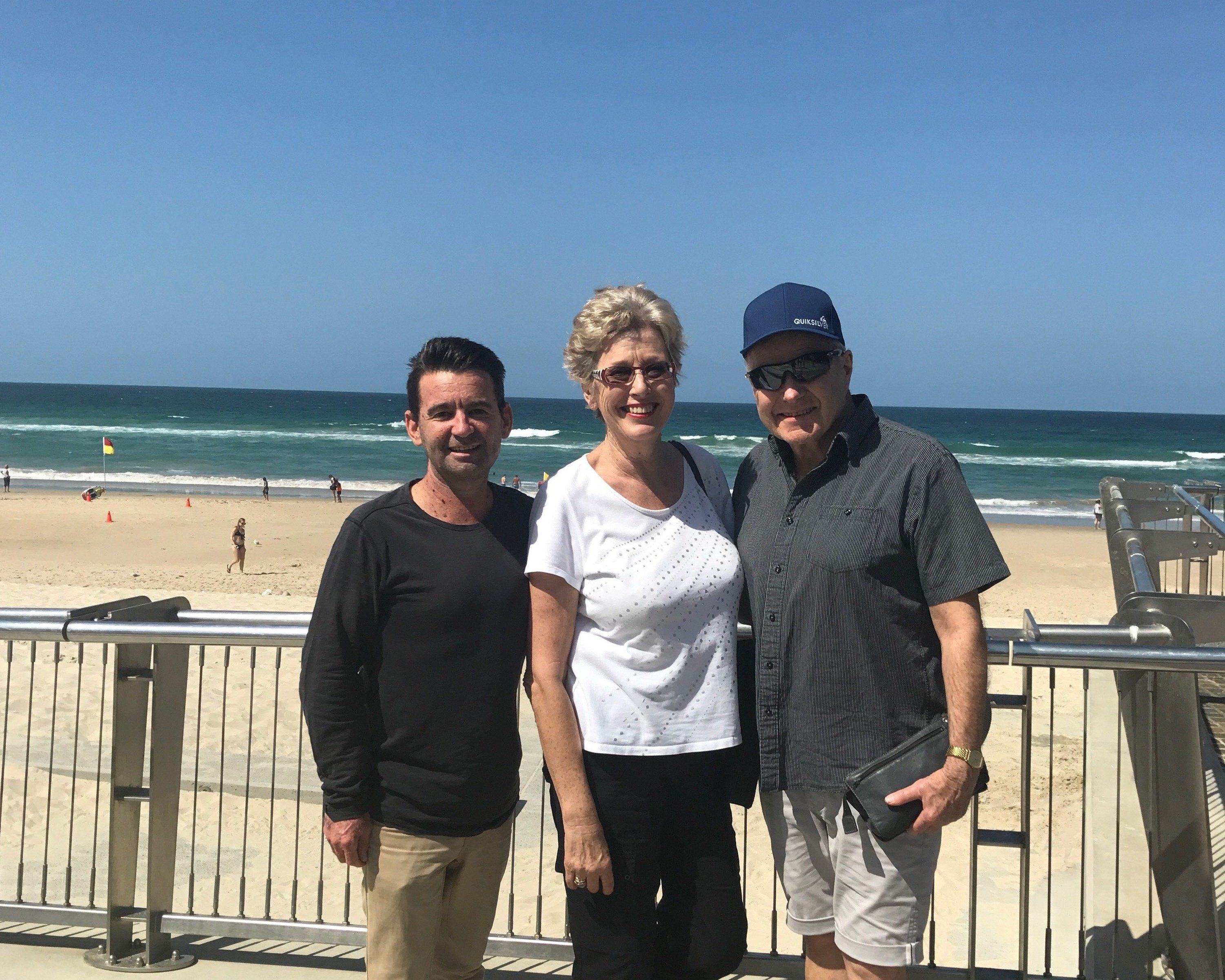 Preparation for the 2018 Australian Transplant Games on the Gold Coast is gaining momentum. Matty Hempstalk, Transplant Australia's National Membership & Sports Administrator, has met with the Team Manager of the New Zealand team Sheryl Power  and heart recipient Alan Power to inspect the sporting venues, accommodation options and other attractions.
Transplant Australia is expecting a large group of overseas visitors to the Transplant Games on the Gold Coast, a family-friendly holiday destination and host-city of the inspiring sporting event.
Australia's largest sporting event for those touched by organ donation takes place every two years. Transplant Australia is expecting hundreds of transplant recipients and their families to convene in Queensland to celebrate the gift of life. The Gold Coast will host the 2018 event, a city which showcases the best of what Australia has to offer: beaches, surf, sunlight, warm weather, stunning scenery, theme parks and more.
Sports on offer will include swimming, athletics, petanque, lawn bowls, volleyball, a triathlon, cycling and many others.
Open to people of all ages, the Games exist to inspire recipients to engage in all levels of physical activity. Sign up, represent your state, meet transplant recipients from across Australia, as well as our international visitors, and have a blast.
Registration for the Games opens on December 1.