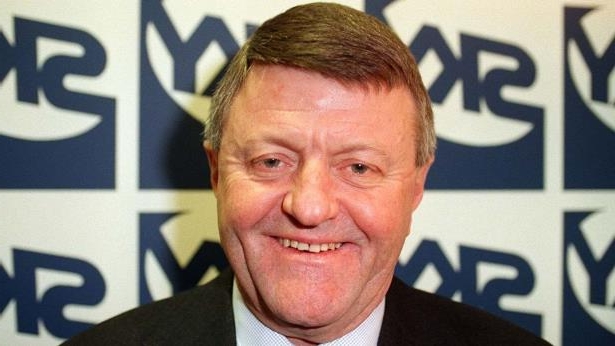 The Board of Transplant Australia today acknowledged the life of Australian media personality, Mr Sam Chisholm, and the legacy he left through his leadership of the Organ & Tissue Authority Advisory Council.
Mr Chisholm, passed away this week at the Sydney Adventist Hospital in Wahroonga. He received a double lung transplant at St Vincent's Hospital in Sydney in 2003.
Transplant Australia CEO, Chris Thomas, said no doubt Mr Chisholm would be most remembered for his role leading Channel Nine in its glory days in the 1970s and 1980s.
"There are two other important aspects of Mr Chisholm's contribution to Australian society that should be recognized and applauded," Mr Thomas said.
"Firstly, as the Inaugural Chairman of the Advisory Council of the Organ & Tissue Authority when it was established in 2009. The then Prime Minister, the Hon. Kevin Rudd, introduced far-reaching reforms of Australia's organ and tissue donation system and the Prime Minister needed a strong and persuasive leader to help introduce these reforms to give more Australians access to lifesaving transplants.
"Mr Chisholm was ideally suited, even if over-qualified, however he had experienced first hand the power of a life-saving transplant and he was committed to giving other Australians that opportunity. His role here revealed the compassionate and generous side of Mr Chisholm – a side totally opposite to his reputation in the media as Kerry Packer's right-hand man.
"The other aspect of his life that should be remembered was his inspiration to establish the David Hookes Foundation. This Foundation was established after David, an Australian cricket great, became an organ donor following his death in 2004.
"Mr Chisholm worked closely with David's wife, Robyn, radio personality Alan Jones, advertising executive John Singleton, and Mr Chisholm's own wife, Sue, to establish the Foundation. It led to a significant increase in the number of Australians joining the Australian Organ Donor Register. Mr Chisholm played an important role in this."
The Board passes its sincere condolences to Sue Chisholm and Sam's family.
Contact: Jessica Younan
P | 02 9922 5400
E | jessica.younan@transplant.org.au