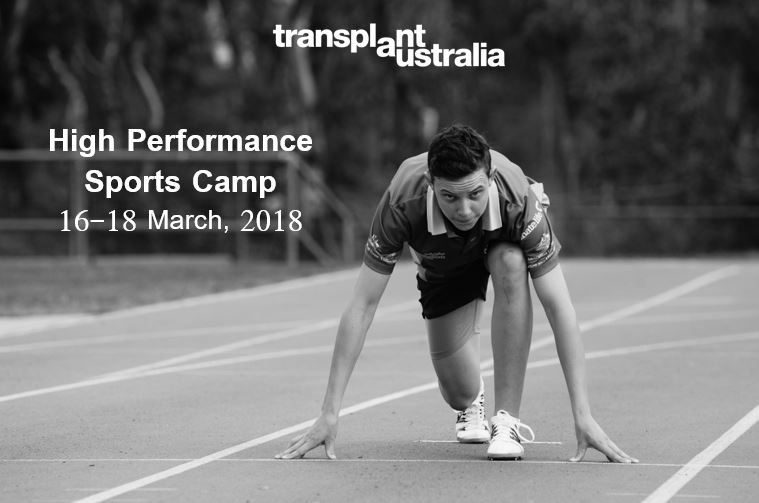 Transplant Australia is pleased to announce a high-performance sports camp for transplant athletes who want to take their sport to the next level.
Based on the feedback and success of the 2017 Fit For Life! Sports Camp at the Australian Institute of Sport, Transplant Australia is running another High-Performance Sports Camp at Runaway Bay Super Sports Centre designed for transplant recipients who are training and competing in sports on a regular basis.
This camp will offer recipients an intensive weekend of training and conditioning, which will include boot camps, yoga and ice baths.
Designed for cyclists, runners, swimmers and triathletes, the High-Performance Sports Camp builds on skills acquired at the AIS, taking recipients further by providing sports-specific mentors, coaches and sessions.
Aim: The training camp is designed for our high-performance transplant athletes working towards better outcomes at the Australian Transplant Games and in mainstream competition, as well World Transplant Games in August 2019.
Dates: Friday 16 March to Sunday 18 March , 2018
Objectives:
Mentorship and technical instruction
Increase performance / stepping stone for development
Promote awareness of transplant athletes to mainstream sporting organisations
Testing point for recipients building towards competing in mainstream competition
Identify opportunities for more development
Sports development coordination
It is assumed that athletes who attend this camp have a sufficient base-level of fitness, must already be training or competing in their chosen sports, and are planning on competing at the 2018 Australian Transplant Games on the Gold Coast.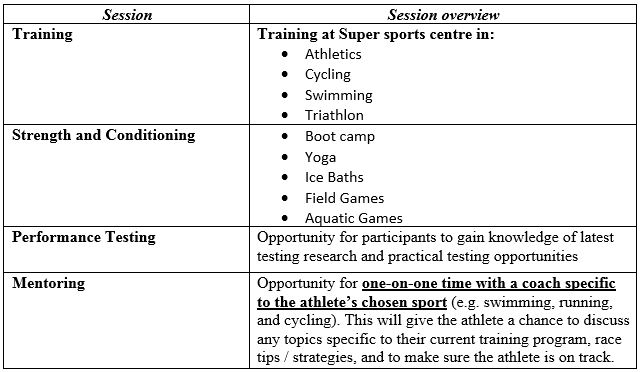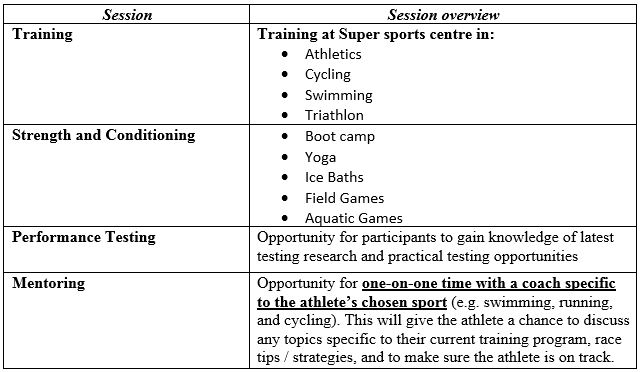 Accommodation, meals and camp activities will be covered by Transplant Australia from Friday night until Sunday. This experience is valued at $300 per person. Athletes are required to make their own way there.
POSITIONS ARE LIMITED.
A panel from Transplant Australia will select attendees based on criteria that has been developed in consultation with the Australian Institute of Sport. Please fill out the following form and email to matty.hempstalk@transplant.org.au by Thursday 14th December 2017.