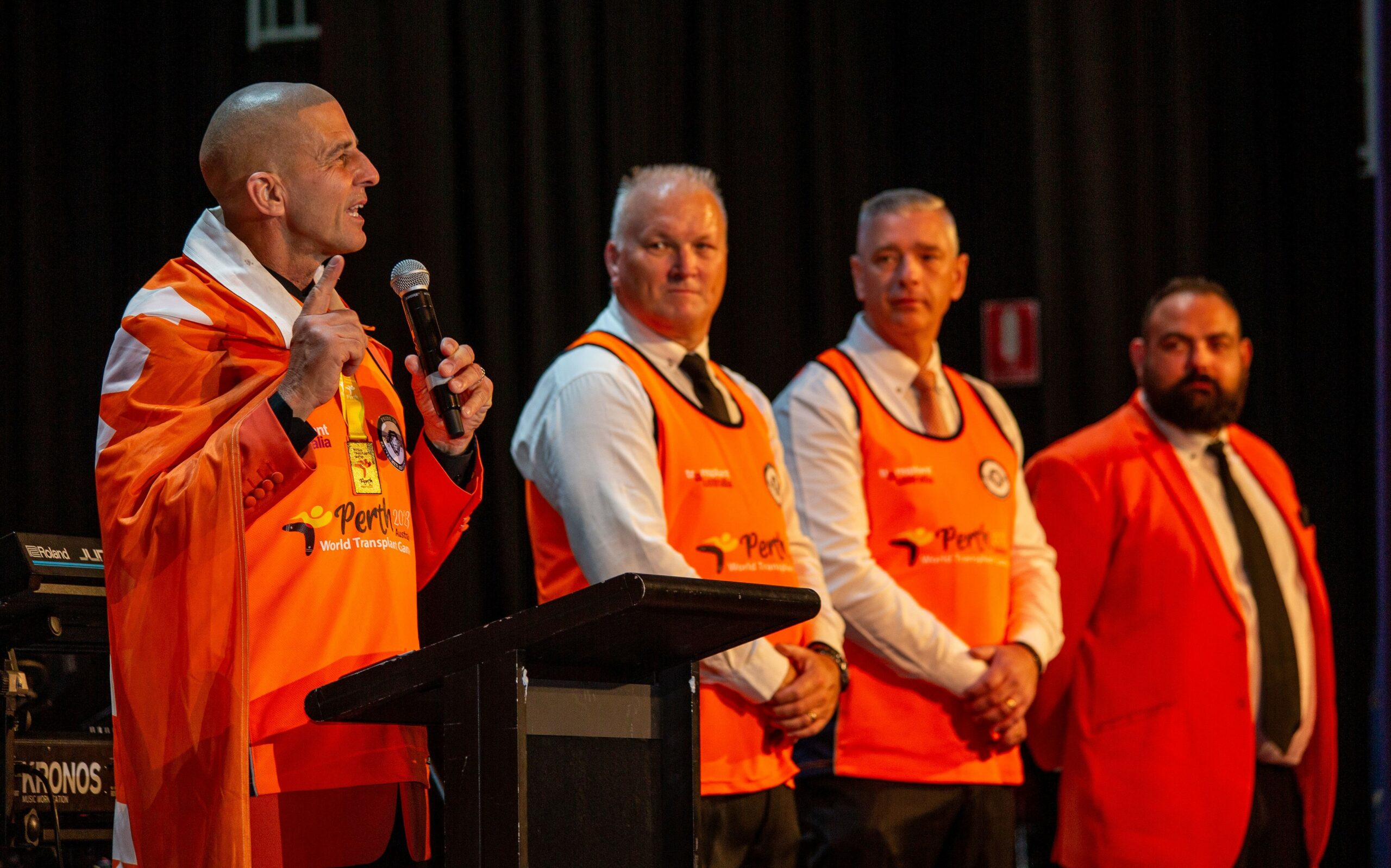 Last Saturday, September 16th, the Gold Coast's transplant community joined forces with local businesses for a night of glitz, glamour, and goodwill at the third annual Orange Ball.
Over 190 attendees came together to celebrate the gift of life and to support young transplant recipients follow their sporting dreams through the Matty Hempstalk 'Live the Dream' scholarship.
Hosted annually by the indefatigable living donor Gordon Rutty and generously supported by The Pride of Betterman and Lionesses, the Orange Ball has become a flagship event in support of Transplant Australia. Gordon Rutty's commitment to the transplant community and unwavering efforts to promote organ and tissue donation were publicly recognized on the night with the presentation of a framed gold medal from the World Transplant Games.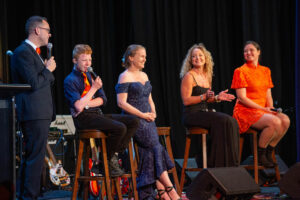 The evening commenced with an official welcome from kidney recipient and Transplant Australia's Sport and Physical Activity Manager, Emmy O'Neill. Heart transplant recipient and triathlete, Petra Brosch delivered a moving keynote address sharing her journey over the past five years. Her remarkable journey from being in a coma and undergoing a lifesaving heart transplant to ultimately triumphing in triathlons inspired all in attendance.
Petra joined in a panel discussion with DonateLife nursing specialist Amanda Leitch, kidney recipient Robbie Yates and his mother Emma, who each shared their insights and raised awareness of the importance of organ and tissue donation.
The funds raised contribute to the Matty Hempstalk "Live the Dream" Scholarship, which will enable young transplant recipients to participate in the sporting event of their choosing.
Transplant Australia would like to thank all the guests who attended the Orange Ball, Gordon Rutty, and The Pride of Betterman and Lionesses for their support of the Matty Hempstalk 'Live the Dream' Scholarship.