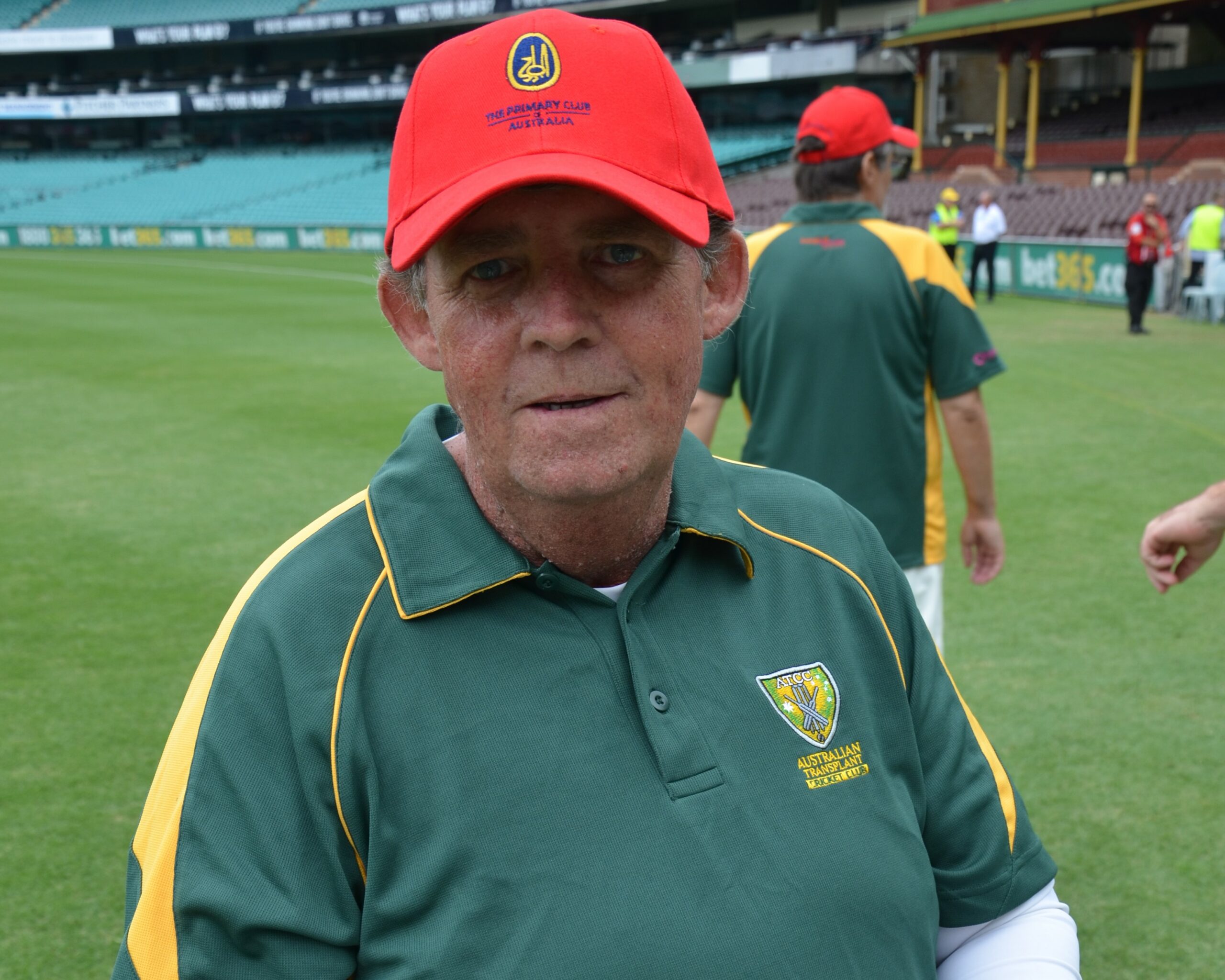 Friends and family of Murray Rose are invited to attend his funeral service to be held in the East Chapel, Rockwood Gardens Crematorium, Memorial Avenue, Lidcombe on Tuesday 27th June commencing at 11.15am.
"Every day, ordinary people do extraordinary things."
(Jimmy Valvano)
Murray Rose achieved extraordinary things and he lived so much more than an ordinary life.  His was a life that was rich in friendships, love, travel and achievements. It is an honour and a privilege to be asked to reflect on his wonderful life.
Murray grew up in Chippendale and was an Altar boy at St Mary's Cathedral.  Sharing the same name as an Aussie sporting icon, our Marray ("Muzza") forged his own achievements and legend.
Murray represented his country at 12 World Transplant Games, winning two Gold medals and one Silver medal.
In 2000, Murray was awarded the Honour of the Australian Sports Medal.  Not bad for a kid who was run over by a speeding vehicle when only 5 years of age and diagnosed with a significant renal disease at 12 years of age!
In 2015, Murray was bestowed the ultimate accolade when he was chosen as flag bearer for the Australian team at the opening ceremony of the World Transplant Games in Argentina.
Murray also represented his beloved home state of New South Wales in 12 Australian National Transplant Games. It was at the 2002 National Games on the Gold Coast, when I first had the pleasure of meeting Murray.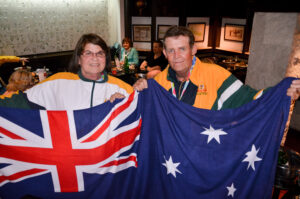 Murray welcomed my family into the transplant community with open arms.  He had the gift of making one feel at home and at ease in a new environment.
Murray had what I would call a "cheeky grin" that usually appeared when some good-natured mischief was afoot; such as when he and Mick Kennedy surpassed Dawn Fraser's accomplishments in Japan – not in the record books, but in the number of flags that were "souvenired".  Unlike Dawn, both Murray and Mick escaped any punishment and became "legends" amongst their peers and they continued to represent Australia at many more World Transplant Games.
Of course, Murray's international appearances for his country were not limited to the World Transplant Games.  He was an inaugural member of the Australian Transplant Cricket Club ("ATCC") in the first Transplant Test that was played in Adelaide against the Great Britain Transplant Cricket Club in September 2004.  Murray represented the ATCC in every match of that Series.
In total, Murray played in all five Transplant Tests that were played between Australia and Great Britain from 2004 until 2011.  That included two tours of England – namely, in 2006 and 2011.  On the latter of those tours, he had the great joy and support of being accompanied by his wonderful wife, Joanne.
In addition to representing the ATCC in the above Transplant Tests, Murray played in international one day cricket matches against the GBTCC.  He also represented the ATCC in numerous one day matches against able-bodied teams – both in Australia and in England.
Murray was the "heart and soul" of the ATCC.  He was always the first to arrive at a cricket match and the last to leave.  By the time the rest of the team had arrived, Murray had erected canopies, chairs and tables.  He also placed into position the field flags and hauled the team's kit into the changeroom.  
In addition to being the ATCC's long-term wicketkeeper, Murray was the "keeper of the scorebook".  He also maintained the ATCC records and kept a tally of the ATCC cap numbers.
Murray would take the kit, scorebook, flags and canopies to and from each ground.  He did so without any complaint and there always was a smile on his face.
Not only was Muzza an invaluable member of the team but he also was great company and he always was supportive of his fellow team mates.
Every member of each opposing team knew Murray.  Like me, they were in awe of his enthusiasm and sportsmanship.   Since Murray's passing, messages of condolence have been received from England, as well as from far and wide within Australia.
However, probably even more so than cricket, golf was Murray's great sporting passion.  He was a member of Barnwell Park Golf Club at Canada Bay for some 27/28 years. There, he won multiple tournaments.
One of Murray's proudest achievements was to represent Barnwell Park Golf Club and be part of the Group C Championship winning team. Murray also was one of those rare golfers who didn't just manage one hole-in-one, but actually had three hole-in-ones.
The Barnwell Park Golf Club holds Murray in such high regard, that it will plant an orange blossom tree at the golf club to both honour and remember Murray.
Murray quite properly acknowledged that his extraordinary achievements would never have occurred without the devotion, care and support of Murray's beloved wife, Joanne.  Throughout every joy and each struggle, Joanne has been by Murray's side.  A remarkable wife for a remarkable man!
Murray left no doubt that Joanne has always been the love of his life.  They started dating as teenagers and were married in 1987.  Shortly thereafter, they lived in Queensland for a period of about 4 years and then (quite sensibly) returned to the Premier State. They have travelled extensively and shared so many amazing experiences together.
The last few years have been very tough for Murray and Joanne.  However, despite everything he went through, Murray was always positive.  I am particularly in awe of the bravery that he showed over recent years.
Just a week or so ago Murray told me that he was looking forward to the next chapter of his journey. His courage was extraordinary.
To Joanne and Murray's extended family and friends, I convey my deepest sympathy.  At this sad time, may you find comfort in remembering the many wonderful times that you shared with Murray.
Murray's passing is a tragedy.  He leaves us way too young, but he lived a rich and rewarding life.  Abraham Lincoln once said:
"In the end, it's not the years in your life that count.  It's the life in your years."
Murray made each one of his almost 60 years count.  His friendship and selflessness also have enriched all of those who had the privilege of knowing him.  He was a true friend who will be sorely missed but always remembered.
Thank you "Muzz" for the memories.  You made a real difference to us all.
In sympathy,
Jeffery Sewell