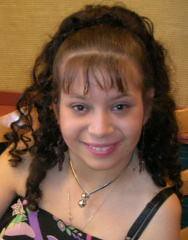 Sadly, within a couple of months after the passing of former State Chair, Robyn Base, we mourn the passing of a second past Chair of Transplant Australia WA, Simone McMahon.
Simone was born with only one kidney, which failed when she was nine, forcing her to have dialysis every night for almost three years until a donor was found when she was 11.
She joined TA WA in 2004 bringing with her the Transplant Promotion Group to operate under the TA umbrella. In 2005 she became President of TA WA after the death of the then President Geoff Smith.
Simone was a passionate advocate for organ donation; a law graduate; a wish granter for the Starlight Children's Foundation; a state recipient in WA of the YOUNG AUSTRALIAN OF THE YEAR in 2006; received a Churchill Fellowship in 2007 to study international models of organ and tissue donation; was awarded the Prime Minister's Centenary Medal for her voluntary work in organ and tissue donation promotion; and was also a Board member of Transplant Australia.
She was Chair of TAWA during the 2008 Australian Transplant Games in Perth after which she resigned and created the Organ Donation and Transplantation group (ODAT)
In 2009 Simone's kidney started to fail, forcing her back on to dialysis. Sadly she never received a second kidney.
In 2013 she was appointed a Member of the Order of Australia (AM) for her contribution to the Organ Donation sector.