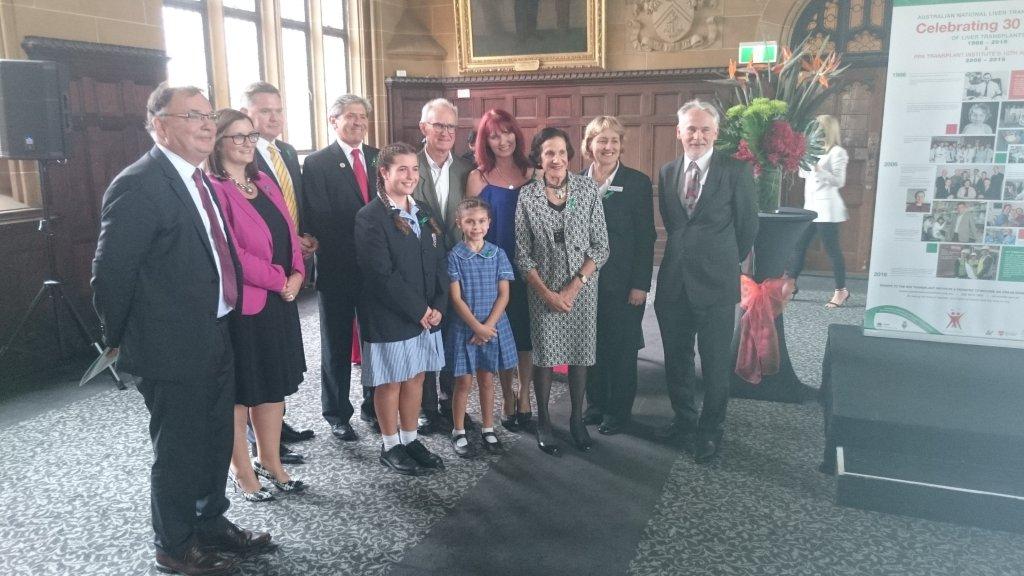 What a beautiful day celebrating 30 years of liver transplantation at Royal Prince Alfred Hospital. More than 300 people came together to celebrate a transplant unit which has seen 1,590 Australian s receive a liver transplant.
 Emeritus Professor Ross Sheil, AO, who conducted the first transplant was there with an amazing array of stories. Professor Geoff McCaughan, Director of the Australian National Liver Transplantation Unit, also spoke about the future of liver transplantation. Vicki Jermyn spoke about paediatrics and Leah Barthel, daughter of donor, Christine, gave a moving speech in support of donors and their decisions. Dr Albert Shun, AM, talked about paediatric livers.
 But most importantly were the faces of many of the recipients who have all enjoyed life following success transplantation.  Stephania Papadakis, in front of the former Governor, Professor Dame Marie Bashir, finally got the courage to read out a beautiful speech about her own transplant.