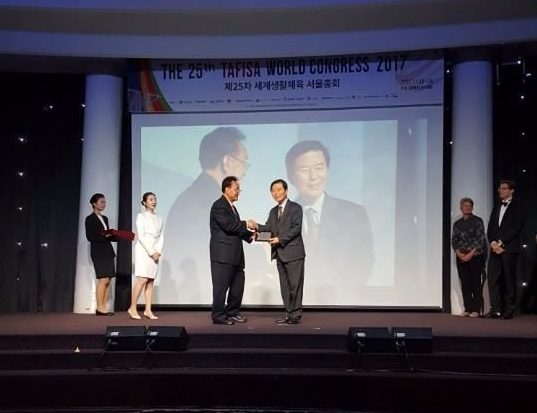 An innovative program to encourage the world's transplant recipients to get active has been recognised with two key awards.
The World Transplant Games Federation (WTGF) created its Fit for Life! Program to help encourage people who had been saved by organ transplantation to take the first step towards a life of physical activity and movement.
The program was launched in November 2016 and has so far encouraged hundreds of recipients around the world to start walking and be committed to remaining as fit as possible around their transplanted organ.
Fit for Life!, proudly sponsored by Astellas, now has 26 ambassadors in 18 countries. In August this year the Federation launched its Billion Step Challenge in association with Fit for Life! and this has encouraged more than 1,500 people on 241 teams in 24 countries to track and upload their steps. As at November 22, a total of just over 580,000,000 steps had been recorded so far.
This program was awarded the 'Sustainability Award' at the 25th World Congress of The Association For International Sports for All (TAFSIA) in Seoul, Korea, on November 19.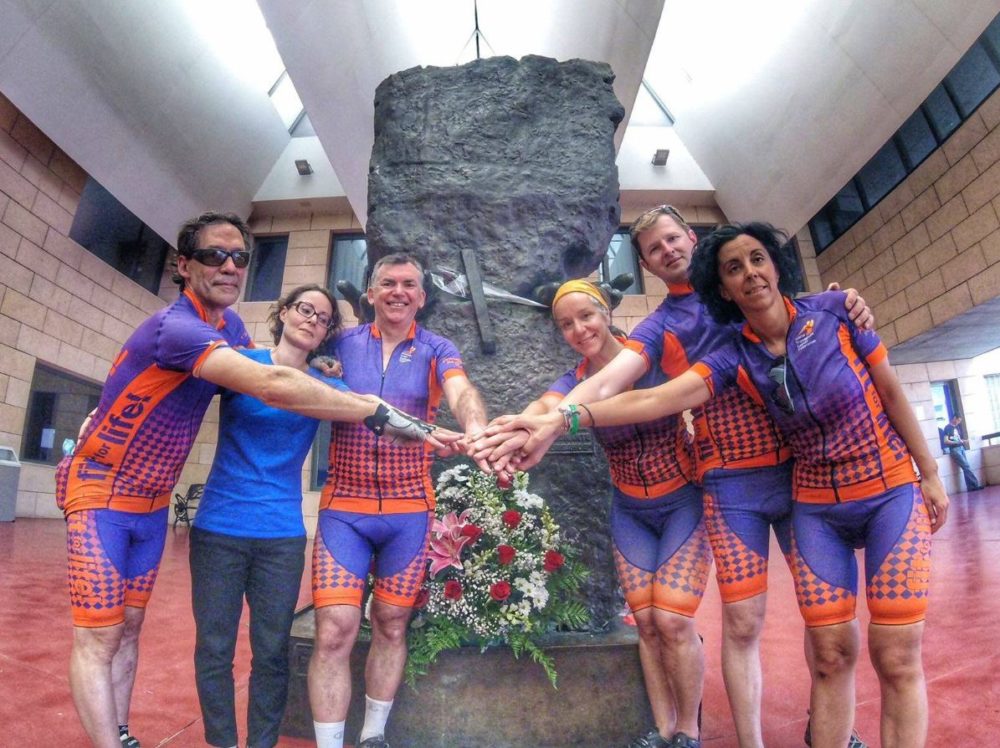 The Award was presented to WTGF Board Member, Dr. Won-Hyun Cho, who is also the President, Korea Organ Donation Agency.
TAFSIA rewards initiatives, worldwide, which can truly be considered as sustainable interventions and good practices in the field of 'Sport for All'.
The Fit for Life! Cycle Ride, conducted as a lead up to the World Transplant Games in Malaga, Spain in June, has been recognized with the Best Ideas Award 2017 by Spain's leading medical newspaper, Diario Medico.
The ride saw six cyclists, four of them transplant recipients, ride from Madrid to Malaga, a total of 530km over five days, to promote Fit for Life! and transplant sports. The ride was supported by Astellas.
WTGF President, Chris Thomas, said the Federation was pleased that just one year into this new program Fit for Life! had been recognized internationally for its groundbreaking work.
"Our Federation takes great pride in staging the World Transplant Games every two years. This is an inspirational worldwide event that promotes the benefits of the gift of life," Mr. Thomas said.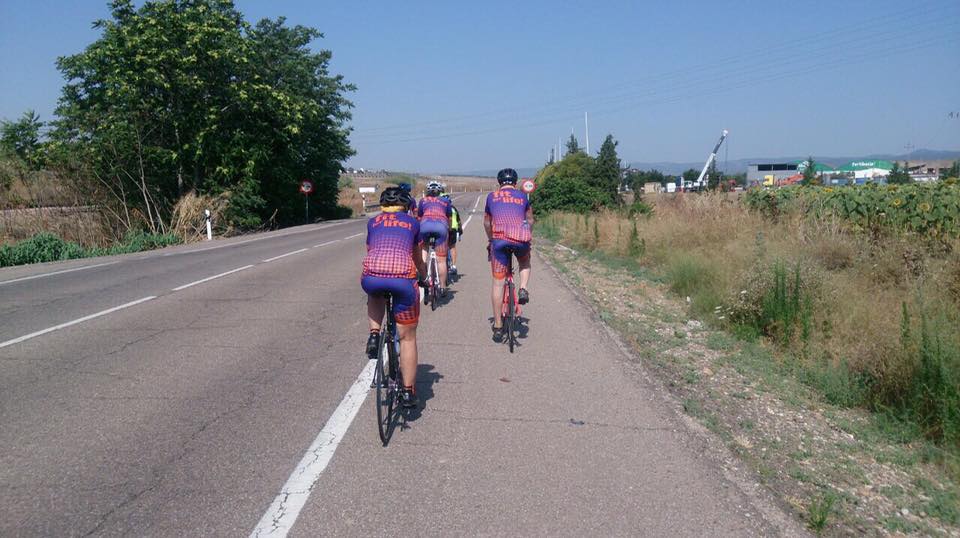 "Fit for Life! provides a pathway to the World Transplant Games and national and regional games. It is designed to set a transplant recipient on the right path to a life of movement and physical activity. It demonstrates that with good preparation and advice, recipients can achieve their goals."
Mr. Thomas said that around the world more and more people were adopting a sedentary lifestyle. The transplant community was no different; however it was even more crucial to ensure people were active to keep their organs healthy.
"Our overall goal is for more transplant recipients to be more active more often. It is pleasing for our Board that the Fit for Life! program is being seen by TAFSIA as breaking new ground."
Further information: WTGF – Kim Renyard (kim.renyard@wtgf.org)