Home > Living Kidney – News
Executive Order on Advancing American Kidney Health

President Trump signed an executive order today that will advance the care for those who have chronic kidney disease (CKD) and are on dialysis. The executive order will create new payment models to encourage more kidney transplants and give incentives for people on dialysis to do their treatment at home. There are additional initiatives to increase living organ donation, improve procuring deceased organs, detect and treat chronic kidney disease in the early stages and advance innovations such as the artificial kidney.
This is a remarkable milestone in kidney care legislature. RSN thanks HHS Secretary Alex Azar for his leadership, hard work and determination to advance this executive order.
CLICK TO READ THE FULL STORY
Matching strangers: Australian paired exchange stories
Reflections of participants around their experience of the Australian Paired Kidney Exchange Program.
CLICK TO WATCH THE VIDEO
Cleaner gives co-worker kidney after she revealed hers was failing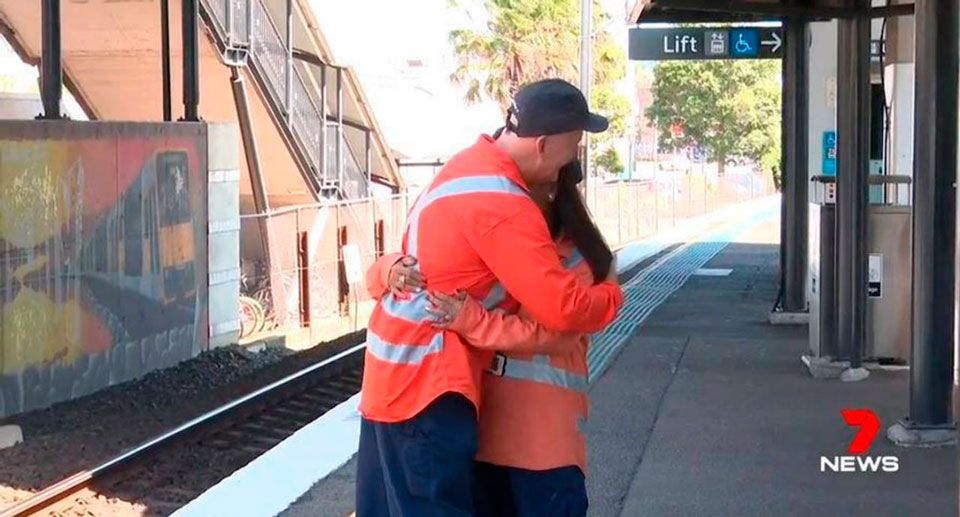 A Sydney cleaner has been hailed a "saint" after he gave his co-worker the incredible gift of donating his kidney for a transplant so she could have a second chance at life.
Over a coffee, 59-year-old Sydney Trains cleaner Nerissa Plummer revealed devastating news to her co-worker, telling him her kidney was failing.
In an incredible act of selflessness, Andrew Day, 52, didn't hesitate to offer her the ultimate gift.
CLICK TO READ THE FULL STORY
How an economist's idea to create kidney transplant chains has saved lives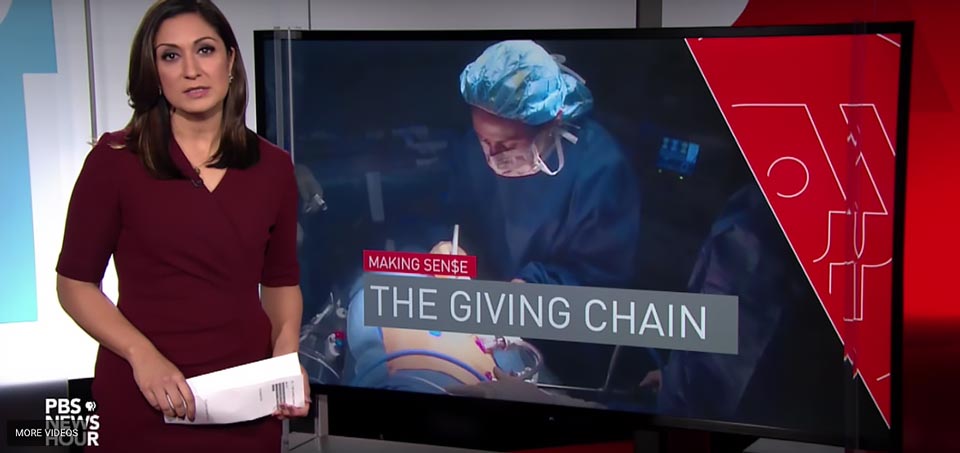 What happens if you need a kidney transplant and don't know someone who is a biological match? A Nobel prize-winning economist has a solution: transplant chains. Donors agree to give to a stranger in exchange for a kidney for their loved one, but it has to start with someone willing to give without getting anything in return. Paul Solman has the story of two donors who volunteered to do just that.
CLICK TO READ MORE
How did Northern Ireland revolutionize their Living Kidney Donor Transplantation Program?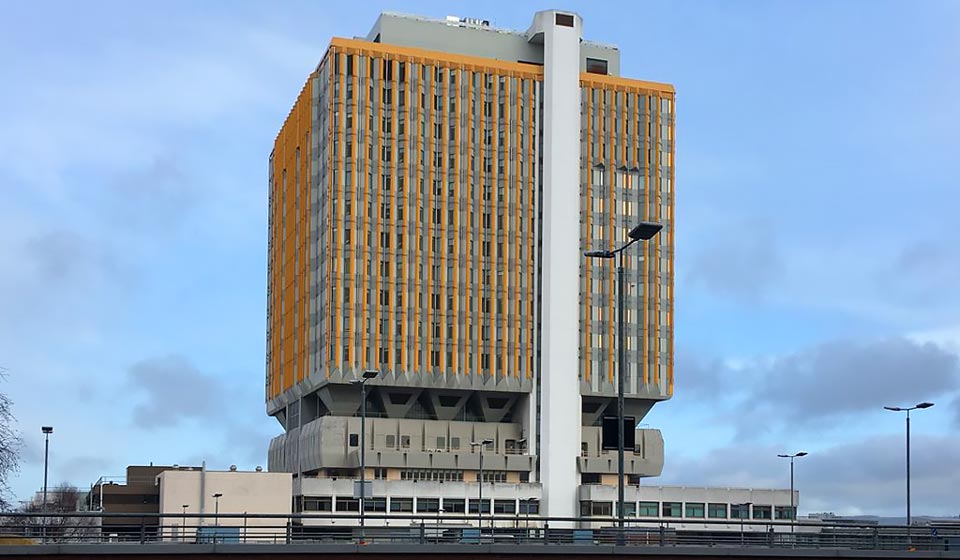 A recent article published in AJKD by Graham and Courtney describes a quality improvement project in Belfast City Hospital to facilitate living kidney donation. Prior to 2010, this center had low rates of living kidney kidney transplantations, 4.3 per million population (pmp) per annum, with a lengthy donor workup. The center then embarked on implementation of a one-day donor assessment model.
Following the potential donor making contact, a one-page health questionnaire was completed; if no contraindications were evident, the donor proceeded to further investigations. With buy-in from the health system, radiology department, and the multi-disciplinary team (MDT), Belfast City Hospital instigated a nephrology-led program including all necessary tests, imaging, and consultations in one hospital visit. The imaging studies were done towards the end of the day after all laboratory and consultations and final approval of a nephrologist; therefore, unnecessary radiation exposure was largely avoided. A MDT meeting in the weeks following the assessment decided if donation could go ahead and if so, a transplant surgical review and independent assessment (UK prerequisite to ensure no coercion) was organized before a date was set for donation.
CLICK TO READ MORE
'What's mine is yours'
How selfless footy coach Ivan Cleary dropped everything to donate his kidney to his sick brother – and the impact it had on his son Nathan in before Origin victory.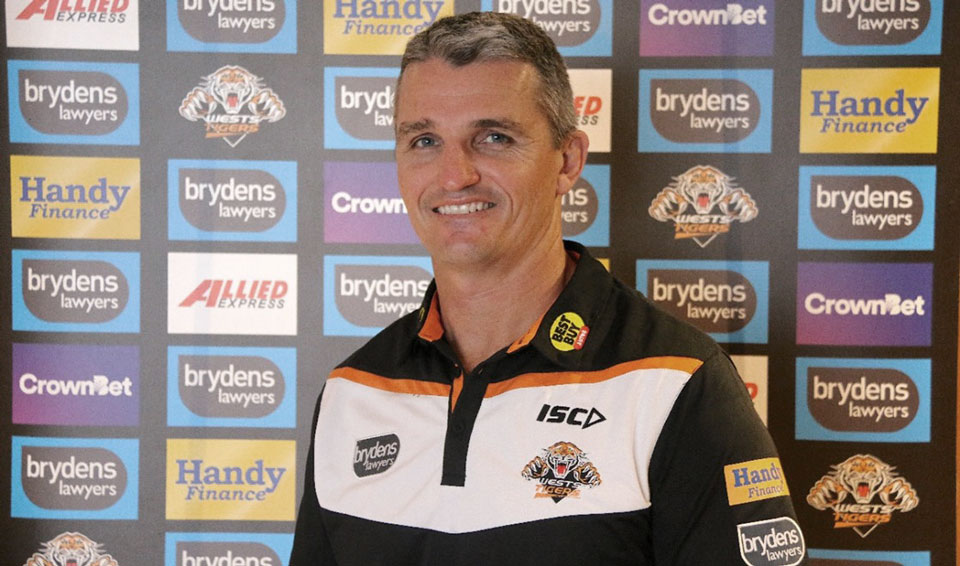 Rugby league star coach Ivan Cleary secretly and selflessly underwent risky surgery to have his kidney removed in order to save his 49-year-old brother's life.
Wests Tigers coach Ivan Cleary went under the knife eight months ago at Sydney's Royal North Shore Hospital and donated his kidney to his sick brother, Ash.
'There was never a question of if I would do it or not,' Ivan told The Sunday Telegraph.The radical surgery, which carried a one-in-3000 chance of death, left him sidelined during this year's crucial preseason training.
CLICK TO READ THE FULL STORY
Why you need to see a social worker and psychiatrist as part of your kidney donor assessment?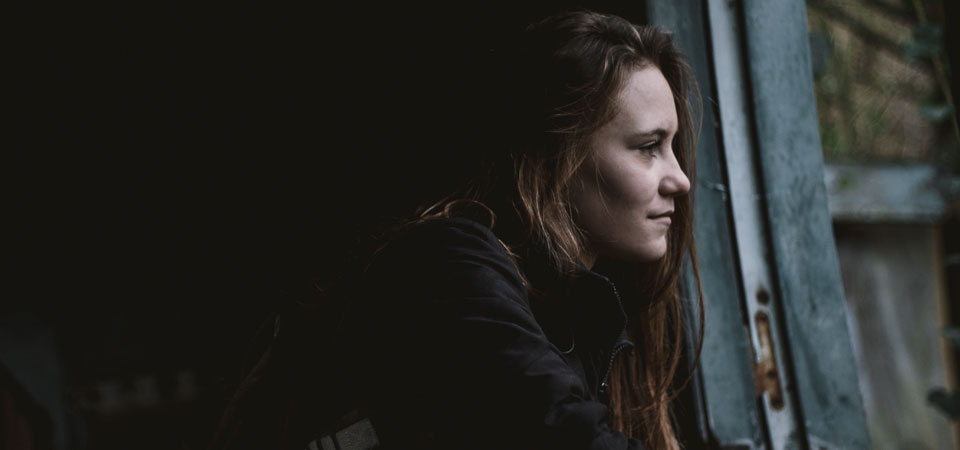 Donating a kidney requires a physical recovery in keeping with all big operations. However it is well recognised that the journey of most live kidney donors is very emotional and often associated with anxiety and/or depression.
This is highlighted more recently by the high profile Selena Gomez living unrelated kidney.
CLICK TO READ THE FULL STORY
In view of this article, speaking to one or more of our of living kidney donor support volunteers may be give you additional insight before and after your kidney donation.
Roll up your sleeves to help save a life like Turramurra's John Anderson's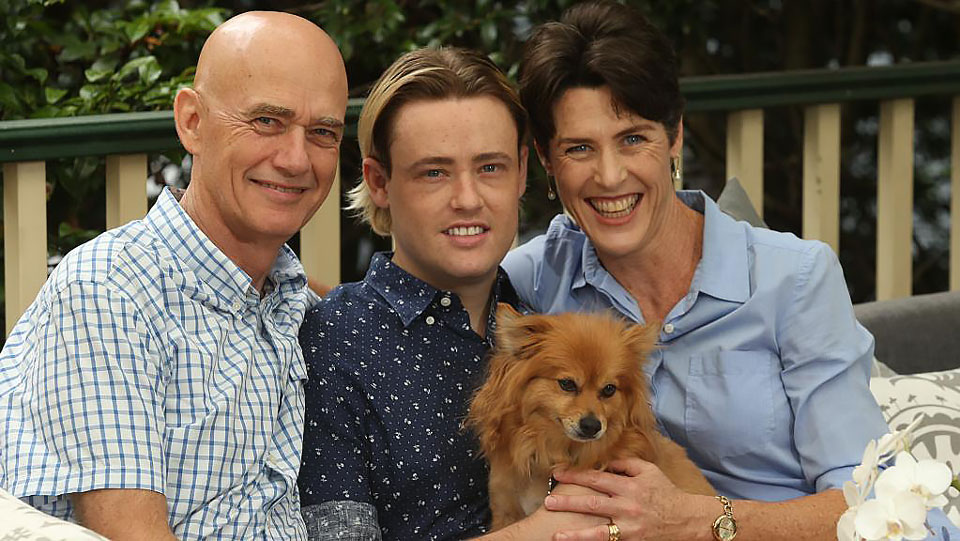 In as little as 20 minutes, you too can help save a life this Christmas.
John Anderson, of Turramurra, knows this all too well, having depended on blood donations to stay alive for the past two decades.
The 22-year-old, who has been in and out of hospital all his life, has needed countless blood transfusions to stay alive, since being diagnosed with posterior urethral valves syndrome.
He has undergone a range of major surgeries, including two kidney transplants – which were donated by his parents, Rebecca and Alistair Anderson, through the Living Kidney Donor Program – and said it was important for others to understand the gift of donating blood.
"I wouldn't be here without it," he said.
READ MORE...
Selena Gomez breaks down in tears as she dedicates award to her kidney donor Francia Raisa at Billboard's Women In Music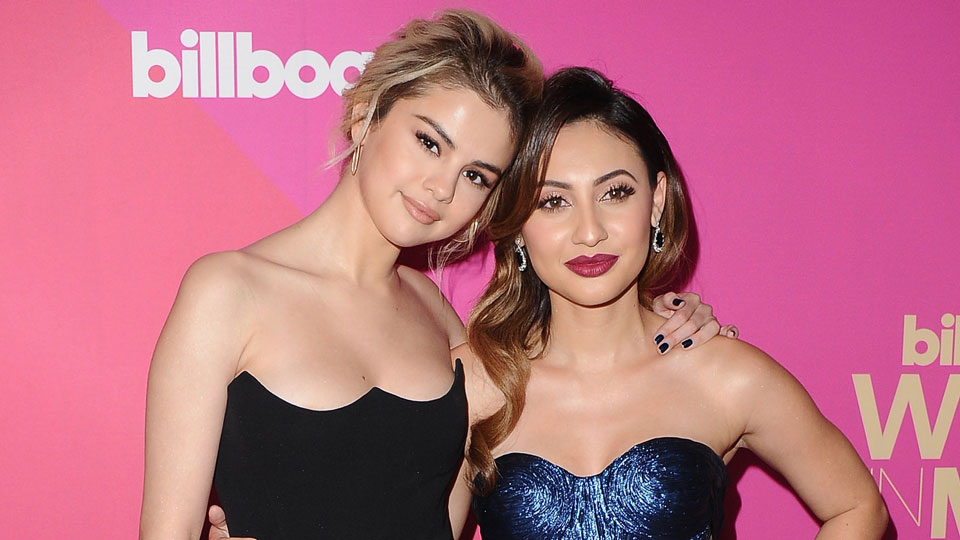 Selena Gomez has broken down in tears after winning a major music industry award, telling the crowd it's her best friend who deserves to be honoured.
Selena Gomez has tearfully accepted Billboard's Woman of the Year Award thanking her best friend — Francia Raisa — who she says "saved her life"
"I think Francia should be getting this award. She saved my life … I feel incredibly lucky."
Raisa donated a kidney to Gomez after the singer/actress's went into failure in May as a result of her battle with Lupus.
The Wizards Of Waverly Place star said she would have died had it not been for Raisa.
"It was really kind of life or death. My kidneys were just done. That was it and I didn't want to ask a single person in my life. That was the day I came home and she volunteered, she did it."
Raisa said she agreed to donate her organ on the spot.
READ MORE...
A 4-year-old boy has inspired a crazy new organ donation system,
and it's already saving lives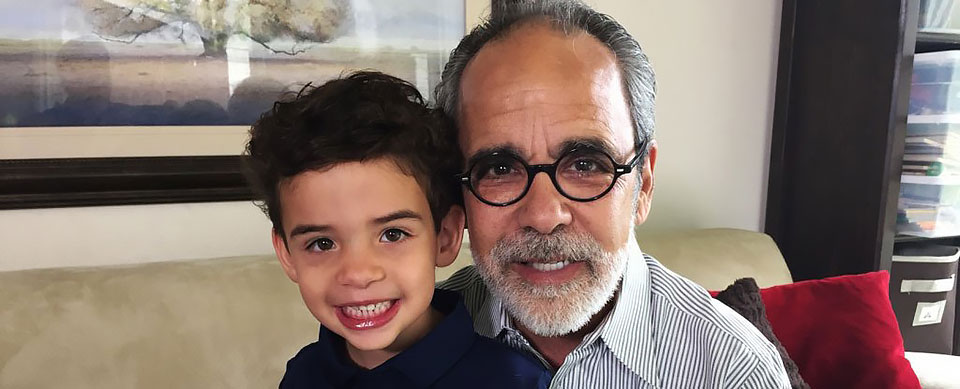 When retired judge Howard Broadman realised his four-year-old grandson would one day need a life-saving kidney transplant, he realised he had to do something.
The problem was, by the time his young grandson, Quinn, could receive a transplant, Broadman would be too old to donate his own kidney. So he came up with a unique workaround, which researchers say has now helped save the lives of almost 70 people.
It wasn't a complex idea he came up with, but was in fact quite brilliant in its simplicity.
In 2014, Broadman, then 64, approached physicians at the UCLA Kidney Transplant Program and made them a one-of-a-kind request: if he were to donate one of his kidneys to a stranger who needed it immediately, could Quinn receive a 'voucher' for when he needs his own transplant in the future?
The doctors Broadman approached were receptive to the idea, and so began a unique kidney donation program that addresses one of the key issues in getting vital organs into the bodies of recipients: when supply and demand don't coincide.
"Some potential kidney donors are incompatible with their intended recipient based on blood type; others may be incompatible based on time," explains urologist Jeffrey Veale from UCLA, the surgeon who performed Broadman's transplant.
"The voucher program resolves this time incompatibility between the kidney transplant donor and recipient."
Broadman may have been the first donor to give over one of his kidneys in return for such a voucher, but he certainly wasn't the last.
READ MORE...
Selena Gomez reveals she received a kidney transplant, the 'ultimate gift'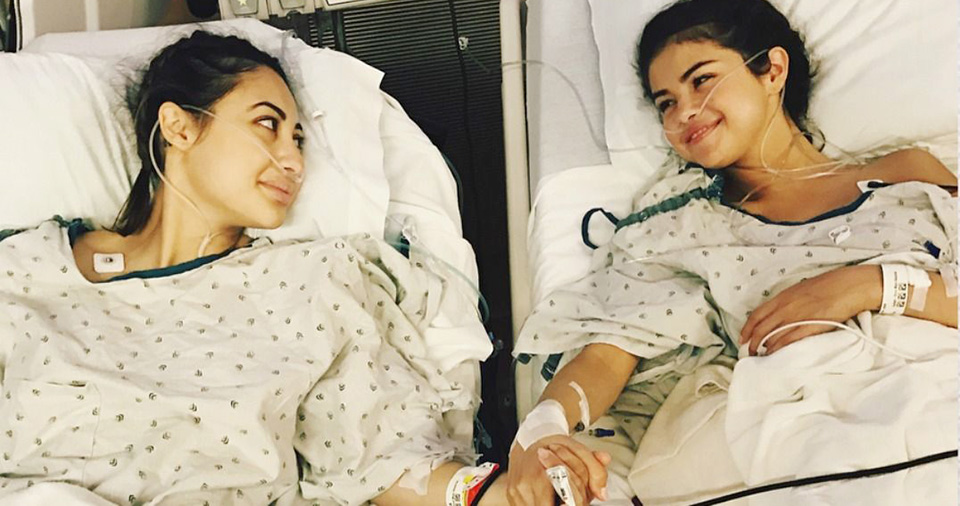 Pop star Selena Gomez has revealed on Instagram that she had a kidney transplant earlier this summer, and the donor was a friend, actress Francia Raisa. The first photo in the post features Gomez and Raisa holding hands, lying side-by-side in hospital gowns.
"She gave me the ultimate gift and sacrifice by donating her kidney to me," Gomez said of her extremely generous friend. "I am incredibly blessed. I love you so much sis."
Gomez said she needed a transplant as a result of having Lupus, an autoimmune disease that can cause damage to many organs, including the kidneys, heart and brain.
Gomez felt the need to address her public absence after fans started wondering what happened to her, especially considering she had new singles to promote. When a pop star falls off the radar – particularly when they have new work to publicise – the tabloid gossip inevitably gets going.
"I'm very aware some of my fans had noticed I was laying low for part of the summer and questioning why I wasn't promoting my new music, which I was extremely proud of. So I found out I needed to get a kidney transplant due to my Lupus and was recovering. It was what I needed to do for my overall health. I honestly look forward to sharing with you, soon my journey through these past several months as I have always wanted to do with you. Until then I want to publicly thank my family and incredible team of doctors for everything they have done for me prior to and post-surgery. And finally, there aren't words to describe how I can possibly thank my beautiful friend Francia Raisa. She gave me the ultimate gift and sacrifice by donating her kidney to me. I am incredibly blessed. I love you so much sis. Lupus continues to be very misunderstood but progress is being made. For more information regarding Lupus please go to the Lupus Research Alliance website: www.lupusresearch.org/ -by grace through faith"
READ MORE...
Sydney's Brad Anderson met wife Lisa on a dating website and then donated her one of his kidneys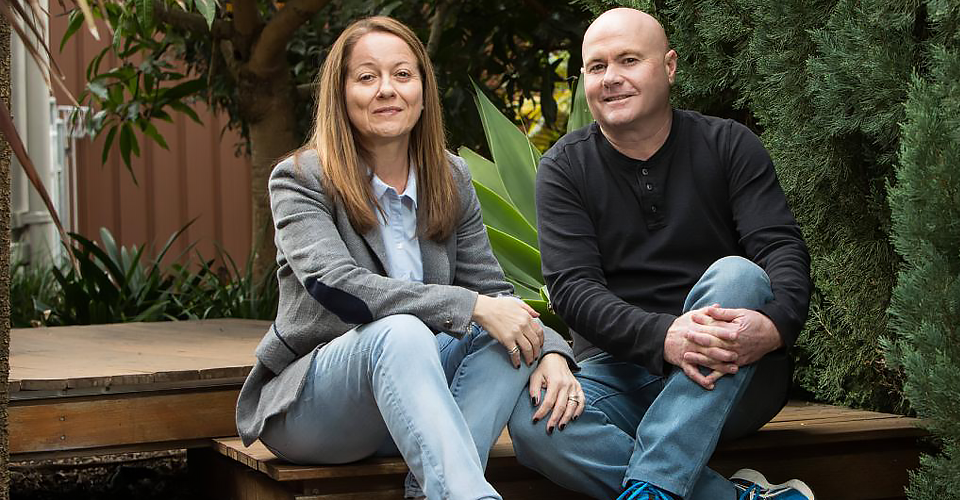 They are the remarkable Belrose couple who are joined at the hip in more ways than one.
When Brad Anderson, 48, met his future wife Lisa in 2013 through a dating website, he never thought he would one day be giving her a lifesaving body part.
But that's what happened last month when Mr Anderson donated his left kidney.
Since birth, Mrs Anderson, 47, has had kidney problems, but complications following the birth of her daughter in 1995 caused her kidneys to deteriorate faster.
The need for a donor became critical about eight month ago and, incredibly, her husband proved to be a perfect match.
READ MORE...
500 non-directed donors officially announced
Today, with NHS Blood and Transplant, we're officially announcing the 500th non-directed donation in the UK has taken place. From us to all of the 500 and to the medical teams who make non-directed donation possible we say THANK YOU and we wish the 500 recipients and their donors on-going good health. NHS Blood and Transplant and partner charities are now calling for more people to consider saving lives by donating to a stranger.
READ MORE...
My wife's mother needed a kidney, and I was a match
How a groom became a living organ donor and his new mother-in-law's 'kidney buddy'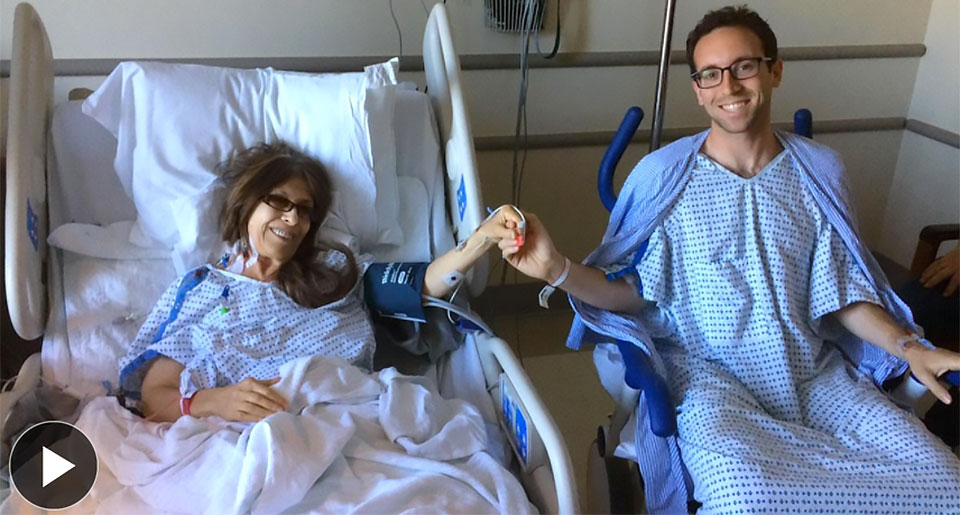 WSJ reporter Steve Russolillo recently donated a kidney to his mother-in-law, just three weeks after getting married. He discusses the emotional path of discovering he was a match, allowing him to donate his kidney. Photo: Steven Russolillo for The Wall Street Journal
WATCH THE VIDEO
From chronic kidney disease to the gift of a new life
Authors: Julika Wocial (JW) and Michael Moore (MM) MM The need for a donor After being diagnosed with chronic kidney disease I was able to lead a full and productive life for 25 years, although more recently my energy sagged. Looming options were dialysis, the 5-7 year wait for a deceased donor or a living donor. Dr Google said ihatedialysis.com. A living donor was the best option. But how? It must be different for each patient – a direct ask seemed weird, but silence was not an option. Happily I had made no secret of my lousy kidneys thus, 'How you doing?' lead on to the need.
READ MORE...
LivingKidney's First Donation!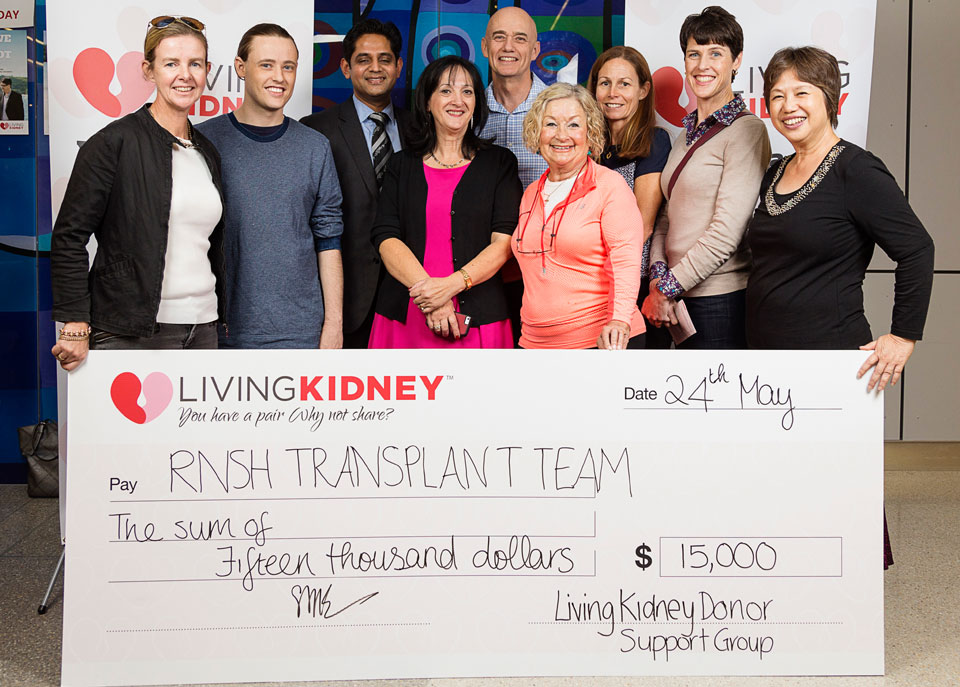 LivingKidney has kindly donated $15,000 for vital surgical equipment at Royal North Shore Hospital. During Kidney Health Week (22 – 28 May 2016), a week dedicated to raising awareness of chronic kidney disease a group of living donors met the public in the foyer of Royal North Shore Hospital to discuss aspects of living donation. This group of both living kidney donors and recipients then proceeded to present the cheque of $15,000 to Dr Vikram Puttaswamy, Transplant surgeon and Head of the Department of Vascular Surgery. Dr Puttaswamy thanked the LivingKidney Group and said it would be used for theatre equipment to benefit both living kidney donors and their recipients.
LivingKidney aims to fundraise to provide state of the art equipment for the care of living kidney donors, kidney transplant recipients and also to help with out of pocket costs.
LivingKidney Volunteers Help RNSH Staff promote Kidney Health Week
Living Kidney volunteers (Rebecca Anderson, Maria Rosello and Susanna Tse) gave generously of their time to man a stand on 24th May at Royal North Shore Hospital promoting living kidney donation and the need for early detection of chronic kidney disease. Along with a number of staff members at the hospital the volunteers provided the general public and hospital staff with livingkidney fliers and also an opportunity to discuss what living kidney donation involves.
If you wish to promote living kidney donation to your local community (for example schools, religious or sporting groups), our fliers are available on request. Please email: lkdp@livingdonor.com.au
Northern Sydney Local Health District recognises its living kidney donors (2014 and 2015)
Twenty four donors from 2014 – 2015 were recognised by Northern Sydney Local Health District on 16th March this year. Drs Bruce Cooper ( Head of the Renal Unit, Royal North Shore Hospital) and Dr Stella McGinn thanked the donors and their families for their selfless gift and highlighted the benefits to their kidney transplant recipients.
The donors came from all walks of life, across all ages, geographical boundaries were unlimited with a number of donors coming from overseas.
The hospital staff acknowledged the privilege of caring for these "true life heroes" who given selflessly for the benefit of others. Kidney transplant recipient Mr Philip Bonvino gave a moving speech thanking the donors on behalf of the recipients.
Dr Andrew Montague (Director of Operations at Northern Sydney Local Health District) awarded each recipient with a certificate and gift on behalf of the hospital. Following the ceremony a toast was given in the donors' honour.
It proved to be a rewarding evening for all involved. A time reflect on momentous events in many lives, how that has touched others and also a chance for donors and recipients to network and socialise with each other.
A number of donors and recipients joined the living kidney donor support group and their membership is most welcome.
Our next ceremony will be in 2018.
Paired Kidney Exchange Programme 2016
The Australian Paired Kidney Exchange Programme continues to run successfully and is a world leader in optimising outcomes for patients who would otherwise not be able to receive a living donor kidney. Its results have been documented in many stories over the last few years:
abc.net.au/news
In 2016 the dates of the Paired Kidney Exchange Programme runs are:
5 April to 9 June 2016
PATIENT STORIES
If you wish to receive further information about paired kidney donation: contact Amy Knight, Living Kidney Donor Coordinator at Royal North Shore Hospital on (02) 9463 1755
7 kidney donors, 7 recipients, 6 hospitals, 3 cities.
What could possibly go wrong?
Medical ingenuity and the kindness of a stranger brought together 14 people in a life-changing event.


READ MORE...
Altruistic Kidney Donation
Most often a donor gives their kidney to a friend or relative. However increasingly individuals come forward who decide to donate altruistically with no specific recipient in mind. NSW has changed its policy for individuals to be considered for the Paired Kidney Exchange Programme.
abc.net.au/news