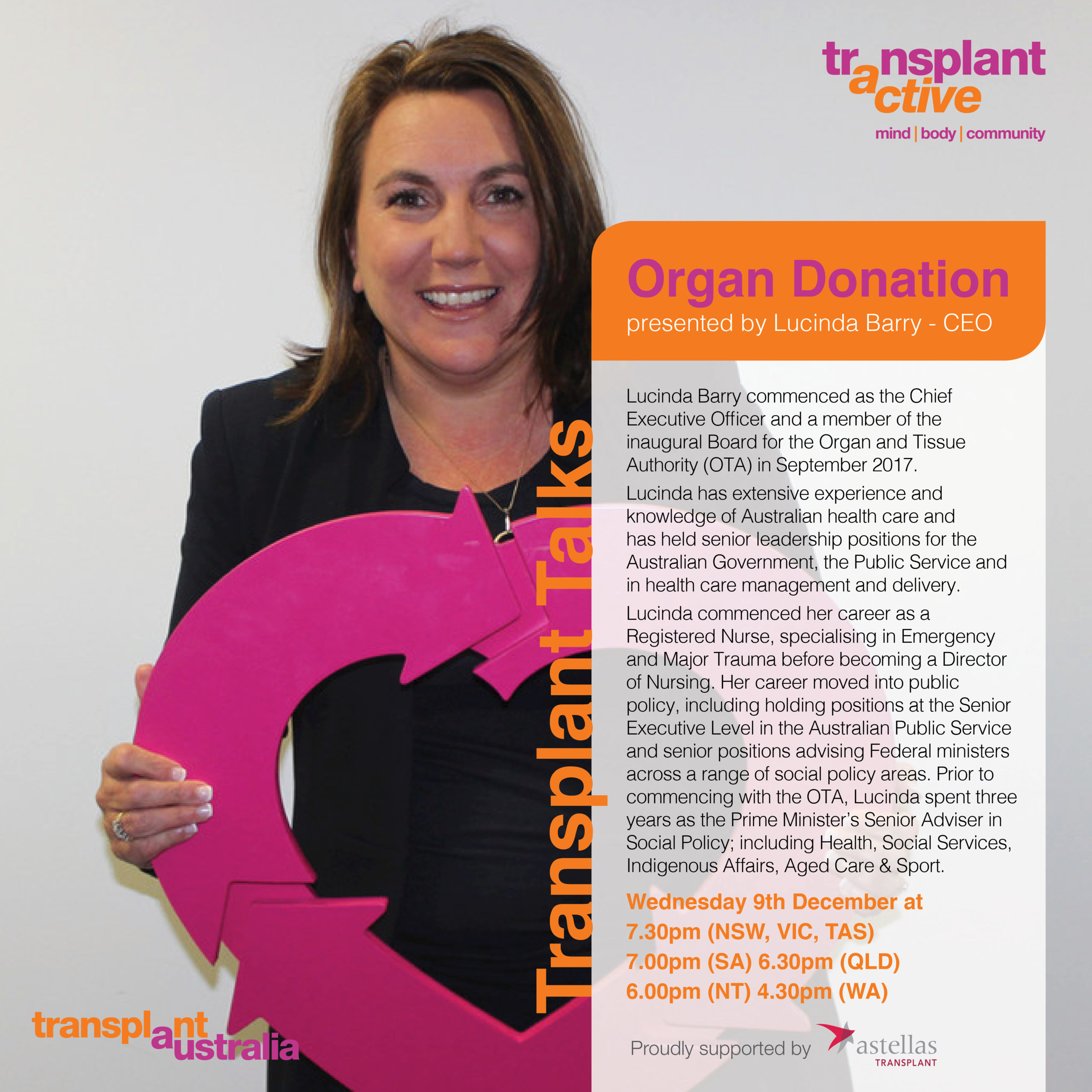 Transplant Australia is pleased to present the first of our online presentations as part of our new Transplant Active program.
We are please to announce that Lucinda Barry the CEO of the Organ and Tissue Authority will be joining us live on Transplant Talk next Wednesday night via zoom.
Some of the topics that will be cover included:
How things have changed since 2009 in term of donor rates etc
2020 donor rate, issues with COVID etc affecting the numbers
How do we keep increasing donation so more people can access a transplant?
Donor family support
Questions and answer time
Suitable for everyone but especially those who would like to be more about Organ and Tissue Donation in Australia.
Join us on Wednesday 9th December @7.30pm (NSW, VIC, TAS ) , 7.00pm (SA), 6.30pm (QLD), 6.00pm (NT), 4.30pm (WA)
Registration:
Wednesday 9th December 2020
– https://zoom.us/meeting/register/tJUqc-morjMpEtLw4-vZ4CBGVsE89Cwx8oS4
Transplant Australia is committed to helping everyone be active and healthier around their transplant. But of course family members, living donors, donor families and others are all welcome.