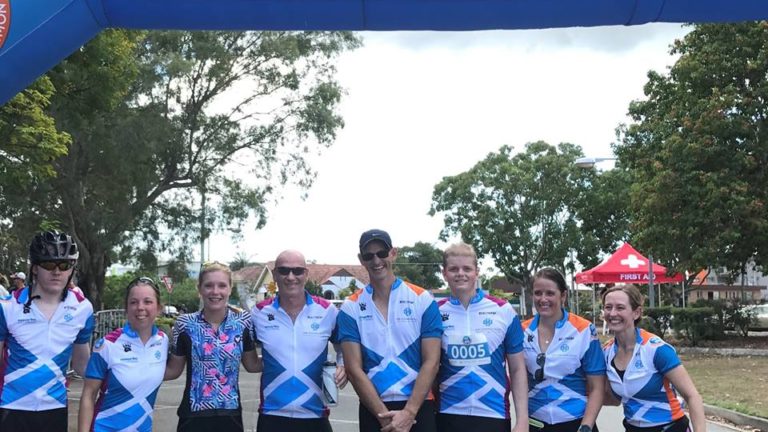 Transplant Australia is thrilled to announce the launch of the Transplant Australia Cycling Club.
The first event the club will be participating in is the Cycle of Giving in Brisbane, a phenomenal ride through the Glass Mountains to raise funds for transplant research. Cyclists can ride 100km, 65km or 25km, either individually or as a team – a great way to keep healthy and fit, as well as enjoy the Sunshine State's stunning scenery.
Last year, Transplant Australia's Matty Hempstalk accepted an award on behalf of the team from Prince Charles Hospital Foundation CEO Michael Hornby after the Transplant Australia cycling team made it to the top-5 fundraisers for the event.
The Transplant Australia Cycling Club participants, Matty, Kate Phillips, Justin Wall, Paul McKean, Sinclair Newey, Laura Newey, John Willis, Natalie Hazlewood, Rose Kassulke and Steve Arthy, will be proudly be wearing the new uniforms as they cycle to raise money for world-leading research and promoting the importance of becoming organ donor. The group consists of heart double-lung, lung, kidney, liver and bone marrow recipients, and their supporters.
Watch this space as the brand new cycling uniforms will be on sale from mid-March.
If you would like to donate to the cause please click here.