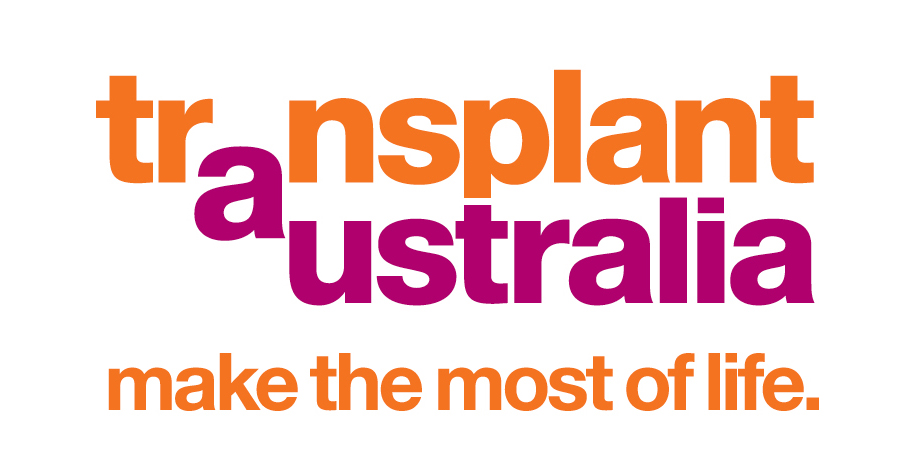 June 1, 2017
The Chairman of Transplant Australia, Mr Jason Ryan, today announced several changes to the Board of Transplant Australia following this week's Annual General Meeting.
Mr Ryan paid tribute to former Chair, Dr Alan Amodeo, Director The Hon. Dr Tricia Kavanagh, and Company Secretary and Director, Mr Joshua Moyes who all retired at the meeting on May 29.
"All directors of Transplant Australia undertake their role in a voluntary capacity. It is part of their commitment to support our donation sector which gives Australians life-saving transplants," Mr Ryan said.
"These three directors have all made valuable and long-lasting contributions. Dr Amodeo chaired Transplant Australia for four years and helped steer our support for the National Reform Program in organ and tissue donation in Australia. He will be remembered for improving our government relations and supporting improvements which has seen a doubling of the donation rate over eight years. He steps down after seven years of service.
"The Hon. Dr Kavanagh brought a comprehensive understanding of the political environment to the Board, the personal experience of having undergone transplantation and helped build relationships with different groups in the donation and transplant community. She retires following six years as a Director.
"Mr Joshua Moyes embedded more professional governance principles into Transplant Australia so it can be better regarded as a professional charity. His advocacy advice has been extremely helpful to both myself and our CEO, Chris Thomas. Joshua was a Director for four years."
The AGM also saw the appointment of three new Directors:
James Reilly – James is an influential businessman and Business Development Manager working with ABN Newswire. He received a kidney transplant 18 months ago and he has become a passionate advocate of Transplant Australia. James is a member of the Australian Team to the World Transplant Games in Málaga, Spain.
Rachel Saffron – Rachel has a background in corporate governance, having worked as a Company Secretary with various Australian financial institutions for over a decade. In her personal capacity, Rachel volunteers as the secretary for the Commando Welfare Trust. Rachel has qualifications in law and political science from the Australian National University and post graduate qualifications in corporate governance from the Governance Institute of Australia. Rachel has also spent time at the University of California, Berkeley and with Campaigns & Elections Magazine in Washington, D.C.
Holly Tyrrell – Holly is the National Participation Manager at Water Polo Australia and has held roles with Surf Life Saving and Equestrian Australia. With her sports management background Holly is passionate about growing the role of sport and physical activity in specific communities, in particular the transplant community. Holly has received two corneal transplants and talks passionately about the transformation and positive impact of her life thanks to such generous donations.
Mr Ryan said Transplant Australia was well placed to continue undertaking its role as the national voice of the donation and transplantation community.
"All modern boards should constantly review their members to ensure that they have the collective skills to effect the strategy of the organisation.  Our new directors are a direct result of aligning skills to our strategy," Mr Ryan said.
"The Board is represented by people with a wide range of professional and personal experience. This includes two doctors recognised throughout the world for their lifetime contribution to transplantation; two transplant recipients; a donor family member; the father of a young liver recipient and a director with years of service as the Team Manager to the Australian team to the World Transplant Games," Mr Ryan said.
"In addition our office includes two kidney recipients, a carer and a living donor. I believe we are well placed to understand the needs of our community in Australia while on a global scale our CEO, Chris Thomas, is contributing in his honorary role as the President of the World Transplant Games Federation.
"We are pleased Transplant Australia remains relevant, refreshed and able to help those waiting for a transplant and those who have received the gift of life."
The Board for 2017/18 is as follows:
| | |
| --- | --- |
| Mr Jason Ryan | Chairman |
| Professor Richard Allen | Medical Director |
| Professor Jeremy Chapman | Director |
| Mr Matt Maddocks | Director |
| Mr James Reilly | Director |
| Ms Rachel Saffron | Company Secretary and Director |
| Mr Chris Thomas | CEO and Director |
| Ms Holly Tyrrell | Director |
| Ms Jan Wall | Director |
For further information please contact Jessica Younan, Transplant Australia's National Communications Manager on (02) 9922-5400 or jessica.younan@transplant.org.au