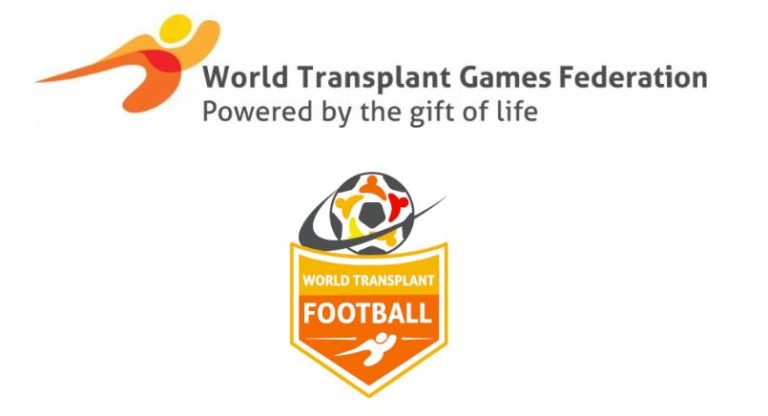 MEDIA STATEMENT
Football is the most played and most popular sport in the world. Embracing football under the
Worlds Transplant Games Federation
(WTGF) banner is a natural step. Transplant recipients can achieve an active lifestyle and re-engage in team-based sports such as football.
In 9 countries all over the world football is already a sport for transplanted people. In our Fit for Life! goal and hearing very positive experiences in those countries with some special rules for safety the WTGF board decided to put Football on our agenda, but with safety measures put together from all good and welcome advice.
The mission of the WTGF's World Transplant Football Commission is to foster the development of the sport of football for transplant recipients at all levels.
The WTGF established a Football Commission which
a. Developed guidelines that aim to ensure transplant football is conducted safely with the objective of protecting the health and welfare of participants.
b. Encouraging member countries to form and develop transplant football teams with a focus on youth and women's football. We wish to ensure such teams operate under the guidance of their WTGF-recognised national organisation.
c. Promoting participation at all skill levels. From encouraging transplant athletes new to football and providing opportunities for recreational play and skill-based competition to fostering the development of exhibition teams to play against transplant teams of
doctors and nurses, WTGF Football will enhance WTGF's mission.
d. Developed guidelines of national or elite teams, national and international competition, and ultimately a world championship.
e. Promoting the involvement of recipients in football competitions to help grow organ and tissue donor awareness and the fact that with a transplant a person
can resume a healthy and active life.
f. Informed
FIFA
president Mr.
Gianni Infantino
.
g. The following countries have been identified as having transplant football activities already. The WTGF football rules are built on experiences of teams in:
• Australia
• Bulgaria
• France
• Italy
• Macedonia
• Moldova
• Romania
• Turkey
• UK
h. Will organise a World Transplant Football Cup in the future
On the WTGF website are pages:
a. WTGF general Football Rules.
b. Key message points to use to promote a transplant football program.
c. Guidelines national program.
d. Medical form.
e. Agreement of Understanding.
Football enhances a person's life through social interaction and inclusion, leadership, team-building skills and respect through the most popular sport in the world.
Transplant recipients should strive to achieve their potential post-transplant and re-engage in sports they loved prior to illness.