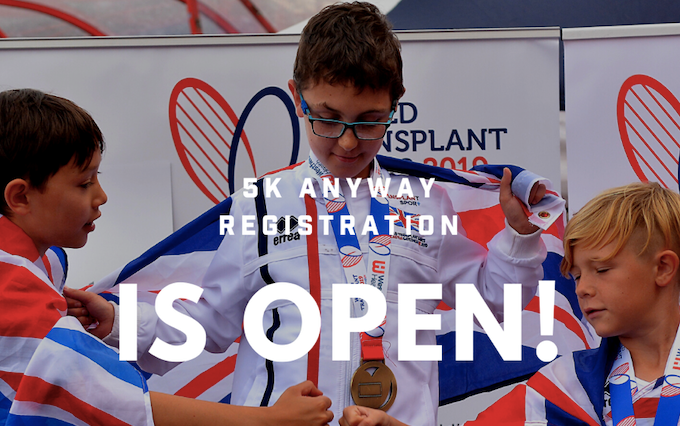 As you know the 2021 World Transplant Games was awarded to the USA after a 41-year absence and supposed to take place in Houston, USA next May. Due to the global pandemic and out of concern for the safety of our participants, it was with enormous disappointment that the event had to be cancelled. With that said, the LOC found a creative way to put on an alternative, virtual event, which they are calling the 5K AnyWay, because not even a virus can keep us from celebrating everything great about the World Transplant Games.
We are thrilled to be participating in something truly meaningful that will unite transplant recipients, donors, donor families, health care workers, and supporters from around the globe while raising awareness about the importance of transplantation. Remember the Ice Bucket Challenge, which raised over $115 million for ALS research? Now think about being part of this equally unique event, where all donations raised will go towards children waiting for a life-saving organ transplant or to help transplanted youth become active through the award-winning "Fit for Life" global program.
And by the way, we all get to have a whole lot of fun doing it. I hope you will help us spread the word and accept the challenge to join us on this adventure! This innovative event is a way for the Games to go on, it allows America to still be a great host and also leave a lasting legacy.  You don't have to be an athlete or runner to participate.
Please take a moment to click here and visit the website for more information; it only takes a few minutes to participate any way you choose–we can't wait to see how you complete the 5k your way!
Why 5K AnyWay? To celebrate life, spark friendly competition, and to make a difference around the globe. Come 5k, Your Way!
#5kAnyWay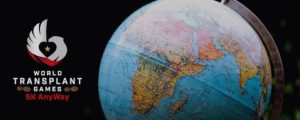 With best regards.
World Transplant Games Federation