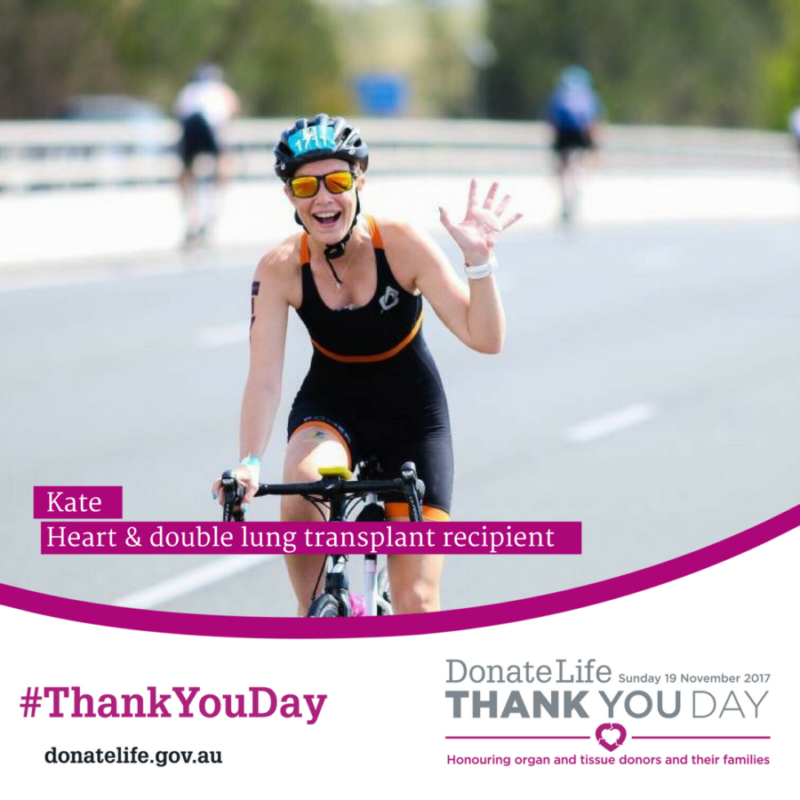 Every year in Australia more than 700 people change the lives of thousands of Australia through organ and tissue donation. As deceased or living donors they give the greatest gift of all – life.
Transplant Australia this week remembers all deceased and living donors and their families as our nation commemorates DonateLife Thank You Day this Sunday, November 19.
Transplant Australia CEO, Chris Thomas, thanked the 502 deceased donors and 267 living donors in 2016 and all the donors this year who have transformed the lives of people waiting for a life-saving or life-changing transplant.
"Australia's rate of organ and tissue donation has grown remarkably over the past 10 years with a doubling of the rate of donation. Its is wonderful to see that Australia now more than ever understands the benefits of donation. It enables people to continue with their life plans – to finish their schooling, take up a career, to have children and to hopefully have the opportunity to grow. What better gift can you leave as your final legacy?"
Transplant Australia asked the 20,000 or more transplant recipients alive today to take the time to post a 'thank you' message on Sunday, November 19. While the day is about the donors and their families, it is also a time to thank the doctors, nurses, carers and loved ones who helped make the gift of life possible.