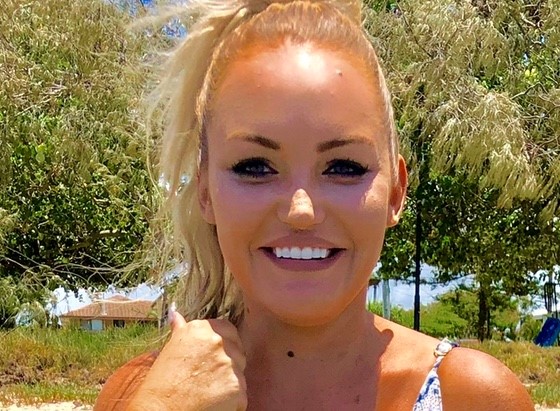 Life had an unexpected beginning for me. I was born with a condition called infantile polycystic kidney disease which meant my kidney was failing. I spent years in and out of Westmead Childrens Hospital and had some horrific times. The hospital doctors and nursery were family and it was home.
Unfortunately, the condition came with years of surgeries, medication & struggle and other organs became impacted. My liver then started failing and this primarily became the bigger problem.
I had been on the transplant waiting list for 4 years and very ill for 12 years, doctors had taken my parents in to advise I wouldn't have much time left my liver and kidney no longer responded to medication. At the age of 12 we finally got the call to say they had a matching organ donor.
I was the first double transplant patient at Westmead Childrens Hospital. My recovery was phenomenal being able to walk again within just 4 short days. I was discharged from hospital after a double liver and kidney transplant just 14 days later. The hardest battle was the first 12 years, now I was determined to succeed in many aspects of life, someone lost their life and gave me a chance and I will be eternally grateful, there is no repayment for the gift of life so for me mentally I knew I had to grow, learn and be the best version of myself that I could.
I have been so blessed to experience so many wonderful things in life now, I love to learn and have made up for the missed schooling in a number of ways Tafe QLD being one of these.  I enrolled in a dual diploma of business management and leadership and management in preparation for future university plans, this was not a prerequisite or entry pathway as I had direct entry with my previous diploma. It was to personally assess and identify if I'd had to many gaps to be able to achieve excellence at a University level. I had some minor health issues throughout however I completed the dual diploma in nine short months with the support of my teacher Deb Skilton. The Tafe QLD portal was extremely user friendly and I didn't have any struggles in terms of online learning or support from Deb. I would highly recommend Tafe QLD to anyone who is looking to study.
Currently I am studying at UQ full time and run my two holiday investments on the side. Purchasing my first property taught me a wide range of things from learning new platforms and portals to guest interaction and communication.
Career Gains
Since the transplant I have been able to live a semi normal life. I attempted schooling at the age of 13 but after a year decided to move into the workforce at 14 and 9 months, I had grown up around adults my entire life and struggled with interaction around other students as my maturity was very different from previous experiences. I moved into the hair and beauty industry successfully completing a Certificate II in Nail Technology Certificate III in Hairdressing and also studied with Napoleon make up academy. I started my own business and created my own hours in order to pursue further learning. I then started a Diploma in Childrens Services competed this and moved into the daycare industry. I became an assistant director of a centre supervising up to 30 staff members and 150 children. I would work in childcare care part time and also do hairdressing on the side.
After sustaining excellence in the business management field I pursued further studies which lead me to Tafe QLD. I studying a dual Diploma in Business management and Leadership & Management. Throughout the years I have been upfront with regard to my history upon commencing any employment and have always had the most supportive mentors. I have always been very committed and wanting to achieve excellence in anything I do. My drive towards innovation and achievement has been noticed by many who have also had such a positive influence on my life.
Study Achievements
After proving to myself I could successfully sustain running a business and studying full time I made the decision to apply to university.
I commenced at The University of Queensland this year to complete a dual Bachelor in Business Management and International hotel and tourism. I strive to achieve excellence and have completed several qualifications from Certificates to Diplomas and now Bachelors. I completed my first semester with grading from pass's to distinctions which I'm very pleased with given the lack of schooling.
My long term goal is to study a semester at Harvard University in Cambridge, Massachusetts with it being the most prestigious university globally. The Tafe QLD portal was extremely user friendly and I didn't have any struggles in terms of online learning or support from Deb. I would highly recommend Tafe QLD to anyone who is looking to study.
Communication, team & leadership skills.
The various positions I have held within the management field show an indication of my communication, team and leadership skills I use these to help build positive relationships and learning environments for others. My communication skills have been improved through my learning and have helped build my confidence. Any chance I am unsure I seek advice from a mentor, I believe in staying open and honest to help improve learning. I strive to achieve high and wish to use these skills to demonstrate better practices within myself and career and study choices in the future. There has been many challenging times, at one point I had an overlap of working full time for an employer, studying the dual diploma through Tafe and running my private business then there was a two month overlap of also commencing at university for a dual bachelor. It was tough and my advice to anyone who may struggle with the stress of work, children, study and life's negative impacts is to seek support. There is always someone willing to help or support and for me it was the little push I needed each time to overcome the stress.
Messages of encouragement
The commitment to engage and complete study, participate in activities and complete assignments in a timely manner with accuracy and attention to detail enables me to stand out as a role model for other studies from all walks of life. My ability to be an ambassador is represented by the strive and determination to achieve and empower myself and those around me.
I encourage anyone to pursue studies as there is nothing to lose from studying only gain, you have a new level of appreciation for life as you grow and learn new things through everyday living and studies. You can do anything you put your mind to and the honour of being able to give back and help others achieve their goals and dreams makes me truely happy. I believe in implementing practices that will work towards a sustainable environmental, economic and socio-cultural future.
Other Pursuits 
I've had many challenges to overcome in life however I have no regrets I have used everything as a learning curve to navigate through life. I spent many years travelling the world and snowboarding as a hobby, I love being outdoors and experience new things and appreciating and enjoying the world and life. I was lucky enough to also live and worked in Japan within the snow fields and hotel industry. To keep healthy I train at F45 and play club soccer which I love. My family have been my rock unconditionally supporting me through my health struggles and all other life decisions. I will possibly move onto MBA in the future as my biggest inspiration Peter Treserder raised $24.3 billion as a CEO at the Royal Brisbane and Women's Hospital Foundation which goes towards helping sick children. I want to work towards a business that can help improve lives of the less fortunate. I have volunteered for the leukaemia foundation to support and assist caring for patients and their families. I have been so blessed to experience so many wonderful things in life now, I love to learn and have made up for the missed schooling in a number of ways Tafe QLD being one of these.  Currently I am studying at UQ full time and run my two holiday investments on the side. I would like to thank everyone that has played a role in shaping the person I have become today