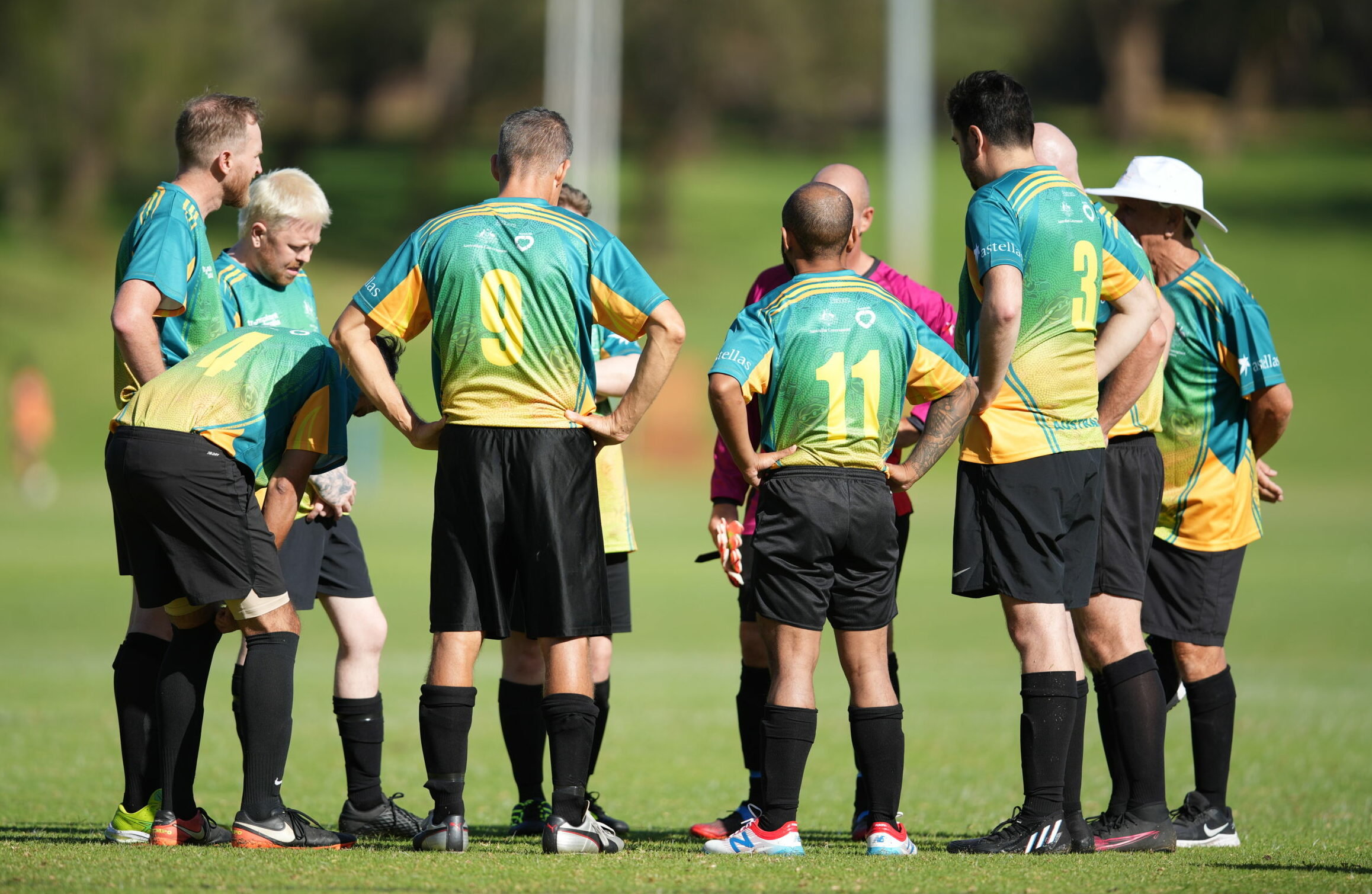 Double lung recipient, Jade Mitchell, and heart recipient Ken Farmer joined forces to create the Australian Team uniforms for the 2023 World Transplant Games. Jade, the owner of TX Active, an activewear business catering to transplant recipients, utilized her expertise to design a brand-new uniform for the entire Australian Team.
Jade was honoured by this opportunity. "Being asked to help design the uniforms for the World Transplant Games was an absolute thrill," Jade said. "It's terrific to see people so far in their recovery journey that they are competing on the world stage."
Jade collaborated with indigenous artist, Ken Farmer, to design the shirts for the Australian Team uniforms. Ken is a proud Noongar Man from Gnowangerup, and a heart transplant recipient. He felt immense pride seeing his artwork featured on shirts worn in front of the world transplant community. During the Australian Team Dinner, Jade presented Ken with a unique, one-off Team Australia jacket featuring his artwork as a tribute to his contribution. The thoughtfully designed uniforms helped foster a sense of unity within Team Australia and they were proud to wear their new uniforms at the 2023 World Transplant Games.