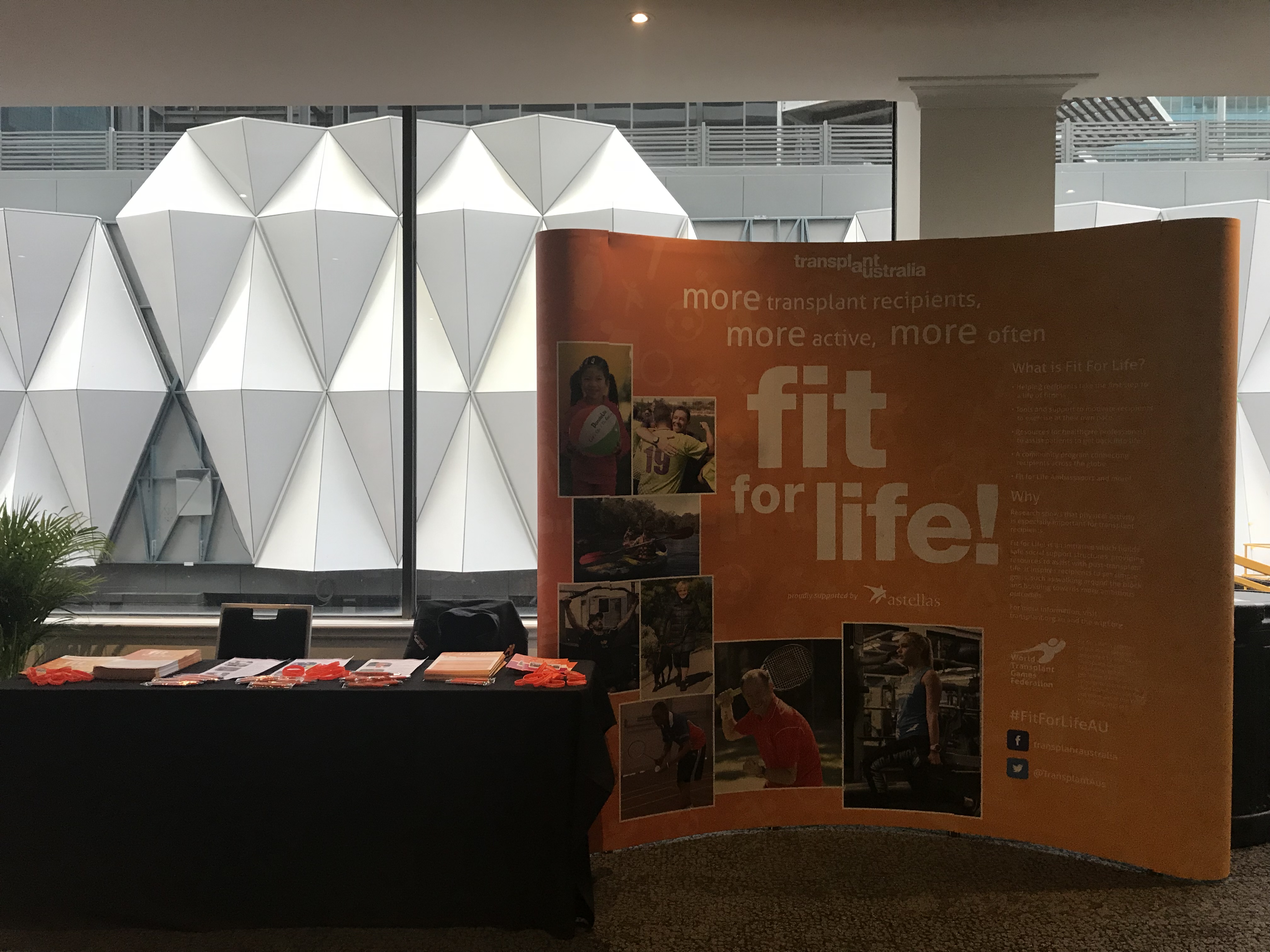 The Fit for Life! juggernaut rolls on with Transplant Australia promoting our worldwide program to transplant nurses at their national conference in Melbourne this week.
Matty Hempstalk, Sports Administrator, conversed with more than 100 nurses who were keen to learn more about the Australian Transplant Games on the Gold Coast next year, Fit for Life! and how it is helping to activate recipients and the Billion Step Challenge.
Transplant Australia understands the vital role nurses play in a transplant recipient's recovery and rehabilitation. Getting those recipients active around their transplant organ is crucial – and will be enhanced if promoted through the advice from their transplant nurse.