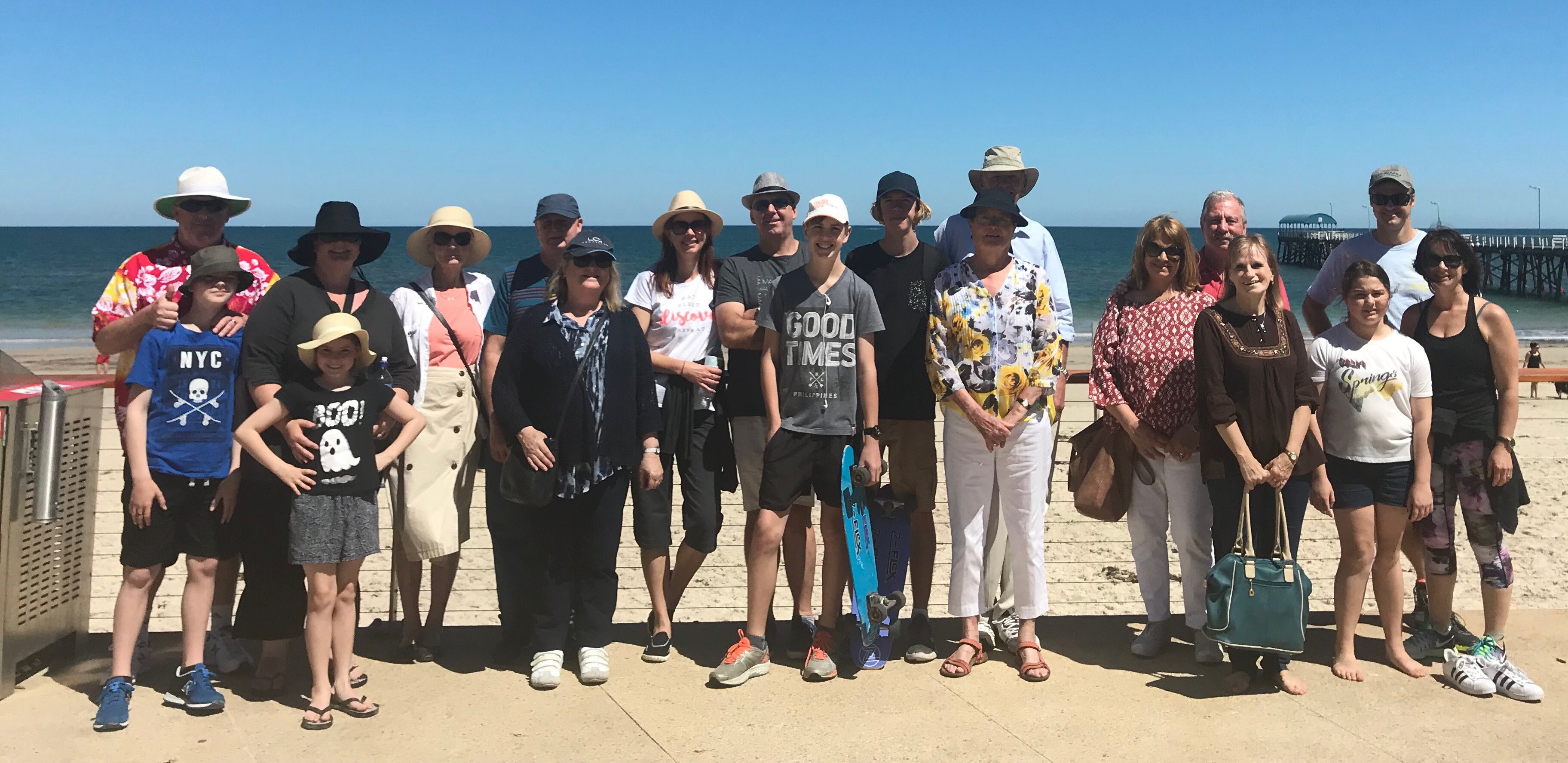 Transplant Australia's Matty Hempstalk was in South Australia promoting Fit For Life and the Billion Steps Challenge to transplant recipients and healthcare professionals at the brand new Royal Adelaide Hospital.
The weather was perfect for South Austraila's first Fit For Life! activity. A group of 22 people, including transplant recipients and their supporters, did an hour-long Fit For Life walk along the beach, followed by lunch. The event was staged to connect transplant recipients in South Australia with others who know what it's like to live with a transplant, with the aim of building support structures for recipients.
Matty also visited Royal Adelaide Hospital to discuss the Fit For Life program with Adelaide's healthcare professionals, where he met with Professor Patrick Toby Coates, Nephrology, and Danielle Stephenson, the Kidney Transplant Coordinator for South Australia.
Fit For Life! is an initiative of the World Transplant Games Federation, proudly supported by Astellas, and run in Australia by Transplant Australia. Designed to get more transplant recipients, more active, more often, the program connects transplant recipients, encourages physical activity and provides tools and information to facilitate getting back into living life post-transplant.
The next Fit For Life! event for South Australians will be in February.
For more information, visit wtgf.org or contact Matty Hempstalk.