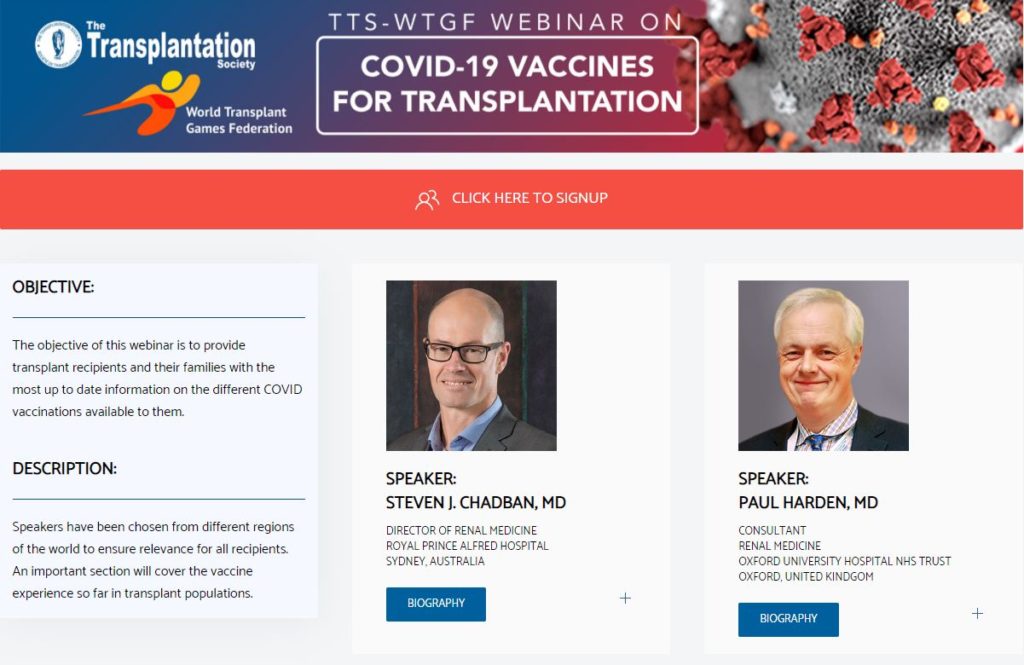 The WTGF is pleased to be working with The Transplantation Society to present the latest information on COVID vaccination from around the world.
Vaccination is one of the keys to life resuming some level of normality. However we understand the apprehension transplant recipients have in regards to vaccination.
The TTS Webinar will present the latest information to help recipients better understand its benefit and what to look out for?
The details are:
WEBINAR: Register for the FREE Webinar brought to you by the TTS and WTGF on Covid-19 Vaccines for Transplant Recipients.
Click the link below to register! Share with fellow recipients, health professionals and families. 4 speakers covering 4 worldwide regions.
Open to all! TTS-WTGF Webinar – Thursday, April 15, 2021 – 10:00pm AEST Register – https://bit.ly/3dGn3eW
#covid19webinar #poweredbythegiftoflife #worldtransplantgames