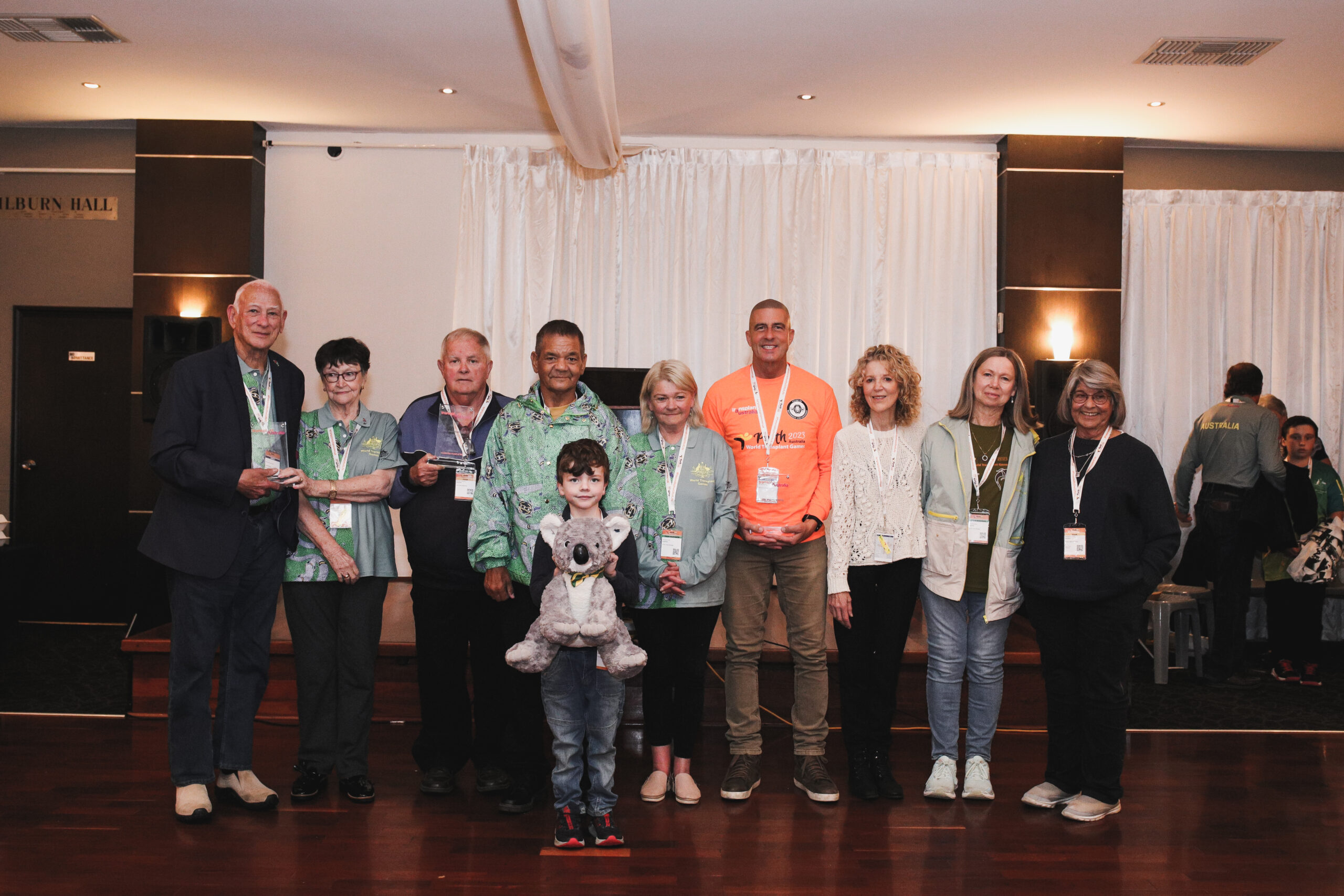 Congratulations to Margaret Martin, Gordon Rutty, and Bernie and Nerida Morellini on being named Life Members of Transplant Australia. During the Australian Team dinner at the World Transplant Games in April, Chris Thomas, Transplant Australia CEO, had the privilege of awarding life membership to these four extraordinary individuals. This honour is a testament to their unwavering commitment and exceptional contributions to Transplant Australia and our members. Margaret, Gordon, Bernie, and Nerida represent the diverse and profound impact of our organization, as they are an organ transplant recipient, donor, and donor family members respectively. Join us in celebrating our new life members and learn more about their inspiring journeys within Transplant Australia from those who know them best.
Bernie and Nerida Morellini written by Julie Edwards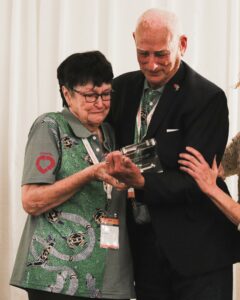 Bernie and Nerida Morellini were both awarded Life Membership for their contribution to the transplant community. Bernie and Nerida, donor family members themselves, were responsible for introducing donor family and living donor social events at the Australian Transplant Games in the year 2000. These special events that continue today, have provided a wonderful opportunity for donor families to connect with others who share a common understanding of what it means for a loved one to give the gift of life.
Bernie was the Chairman of Transplant Australia for 6 years and, along with Nerida, were integral to the successful hosting of the 2004 Australian Transplant Games in their hometown of Adelaide. Bernie and Nerida were very involved in promoting participation by donorfamilies in the Australian Donor Family Quilt; encouraging donor families to contribute patches in honour of their loved ones. The quilt was first displayed at the 2010 Australian Transplant Games in Canberra and since then, it has been displayed at community events, including remembrance services, around Australia and has helped to raise awareness of organ donation in a touching and meaningful way.
It is wonderful that Bernie and Nerida, in acknowledgement of their devotion and commitment over the years, are the first donor family representatives to be recognised as Life Members of Transplant Australia.
Gordon Rutty written by Mick Robinson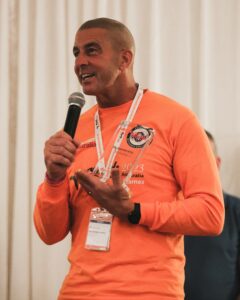 Gordon Rutty is a long-time supporter of Transplant Australia, since becoming an altruistic kidney donor over 10 years ago and has continued to make a valuable contribution ever since. Gordon is known as the Happiest Man in the Universe, and his exuberance brings energy and joy to all who he meets.
Gordon is very active in making a contribution to his community. Each year he undertakes the Walk to End the Wait, raising funds and awareness for Transplant Australia. As part of this year's World Transplant Games, Gordon carried the Gift of Life Baton on a 4,500km journey across the country. The 10 day journey saw Gordon and the Baton travel across the Nullarbor from the Gold Coast to Perth, arriving for the Games opening ceremony at Optus Stadium. He is supported by the Pride Of Bettermen and Lionesses in undertaking the Orange Ball each year on the Gold Coast, and in actively supporting people in need in the community in areas such as PTSD, homelessness and domestic violence.
Gordon is a strong advocate for the restoration of traditional community values, where people in a community support each other and lift them up to live a better life, he is undoubtedly a leader in demonstrating these values
Margaret Martin written by Glenda Rayment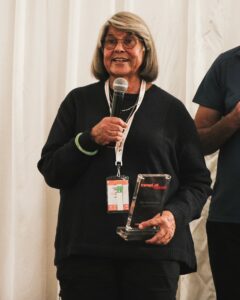 Congratulations to Margaret Martin on being awarded Life Membership with Transplant Australia. Marg has been a member of Transplant Australia since having a liver transplant in 1997. She epitomises the Transplant Active slogan with her enthusiastic and tireless volunteering as part of the TAWA committee. For many years she has served as membership coordinator. During that time, she has been an invaluable source of knowledge and wisdom for the local committee. Many members have benefited from her caring and helpful attitude. She willingly takes on any role or task when required. The success of both Art of Giving events are a testament to her efforts, resulting in some valuable community awareness and fundraising.
A major part of Transplant Australia is the Transplant Games. Marg has been involved on the organising side, participating as an athlete, and acting as the TAWA Team Manager. She has competed in 7 Australian Transplant Games and 7 World Transplant Games, where she has won numerous medals and several awards, including the WA Keith Roberts Trophy. She worked on the Local Organising Committee for the Australian Games in Perth 2008 and more recently on the World Games Advisory Group. Marg has acted as Captain for several sports during the World Transplant Games and is the Australian representative with the World Transplant Federation. As a passionate advocate for organ and tissue donation, Marg has coordinated and helped at many activities to promote awareness with the aim of increasing registrations. She spends many hours as a liaison, engaging with Donate Life, medical services, and other community groups.
Marg has been, and is, the mainstay and backbone of the WA transplant community for 26 years. Her friendship, support and strength have helped many transplant recipients and their families. Well done!