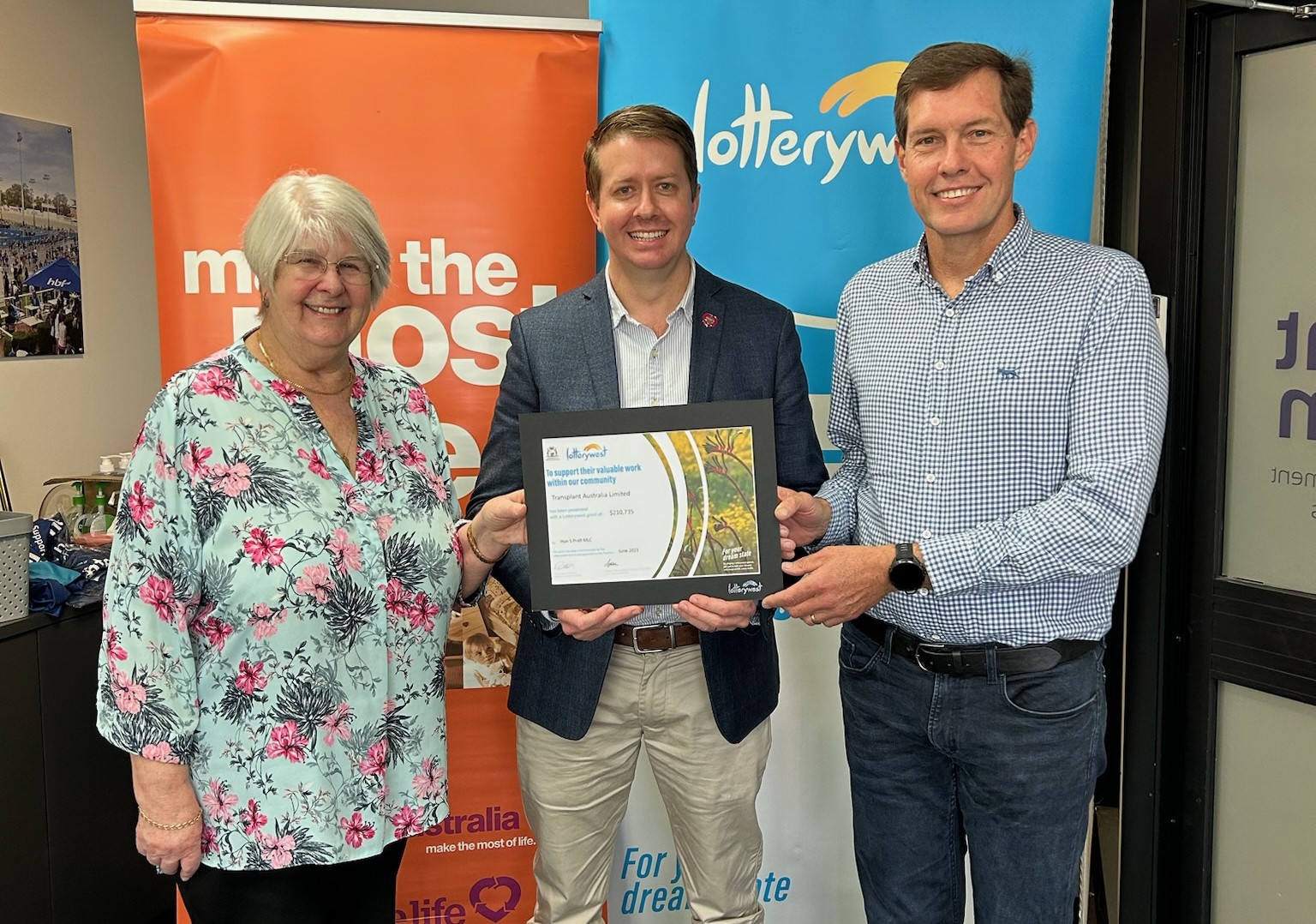 We are thrilled to announce that Transplant Australia has secured a Lotterywest grant for a two-year program to support individuals and families in Western Australia whose lives have been touched by organ and tissue donation and to increase awareness of organ donation.
Directly supporting the needs of the transplant community across Western Australia, Transplant Australia's program will include family support camps, dedicated programs for transplanted children and young adults and a series of educational seminars and activities to support the physical and mental wellbeing of transplant recipients and their families.
This support from Lotterywest is the most significant funding received by the WA Committee, following the successful staging of the World Transplant Games in Perth this year, where we were able to demonstrate the importance of social inclusion and physical activity for our community. Hosting the World Transplant Games in Perth has raised the profile of our organisation and our cause in Western Australia, further assisting us in fulfilling our mission for the community we proudly serve.
Today, Transplant Australia WA Chair, Troy Scudds and Vice-Chair Glenda Rayment met with Stephen Pratt MLC for an official presentation of the grant.  Stephen is also Co-convenor for the WA Parliamentary Friends of Organ Donation, and we thank him for his interest and commitment in raising awareness of organ and tissue donation and supporting the transplant community.
As the only State Government owned lottery in Australia where all the profits are returned to the community, Lotterywest is committed to supporting Western Australian community groups. Transplant Australia will be exploring avenues to support these initiatives in other states.  We thank Lotterywest and the Government of Western Australia for their support. And to all the lotto players in WA, thank you too!