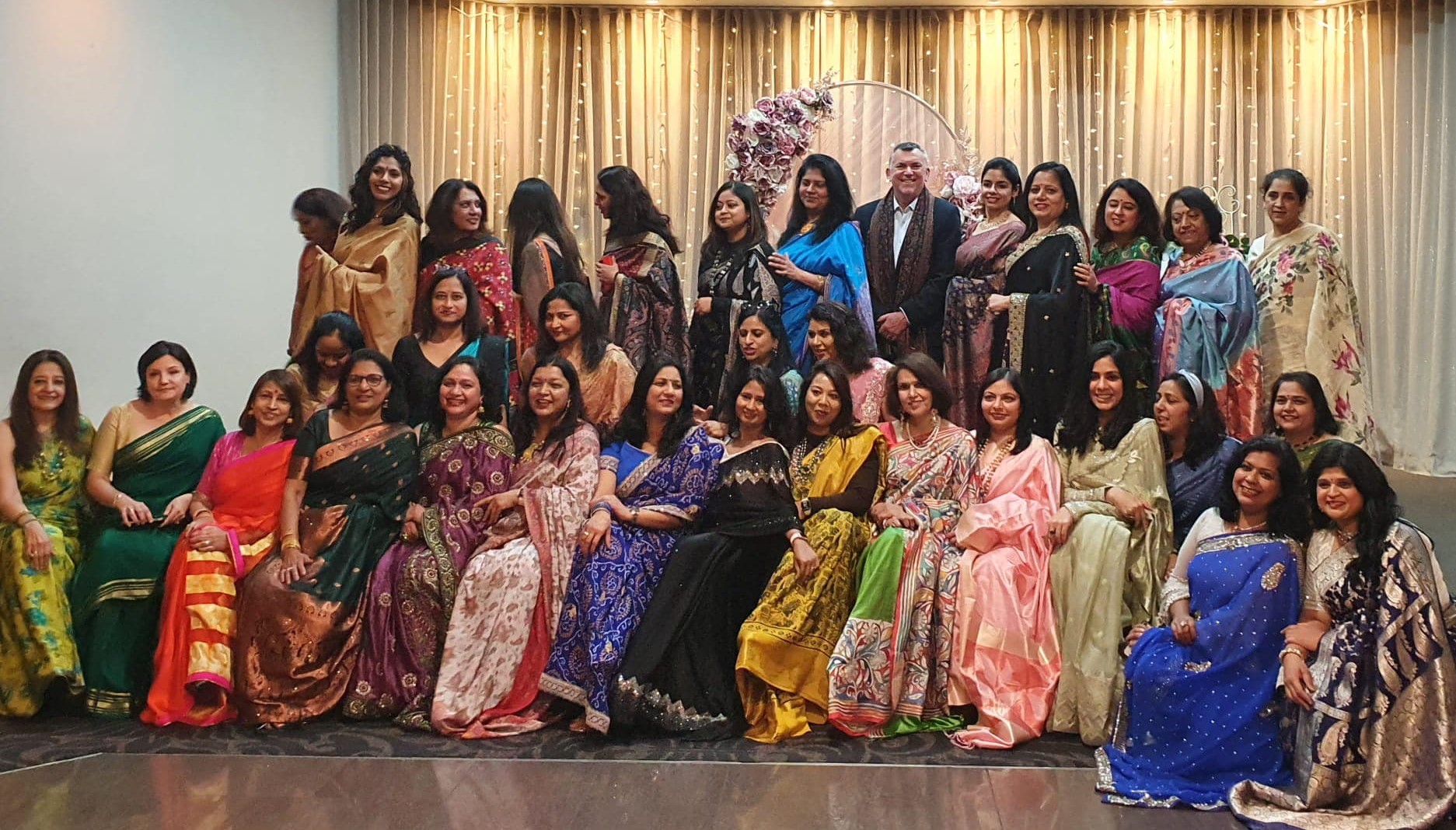 Transplant Australia is excited to be part of a new platform to promote organ and tissue donation to the Australian community through the network of Rotary clubs throughout Australia.
The Rotary Club for Organ Donation is being established to provide Rotary clubs throughout Australia with important information about the value of the gift of life.
The first event kicked off in Sydney this month with Transplant Australia CEO Chris Thomas invited by Shirley Jacob and Preeta Gupta to speak at a lunch by a group called the Saree Enthusiasts – 200 women celebrating the culture and history of the Indian Saree. It was a spectacular luncheon.
The Rotary Club for Organ Donation came about through the visit of Indian living donor, Anil Srivasta, to the World Transplant Games in Perth in April. Anil was on his way around the world promoting donation after having visited 17 countries and traveling almost 50,000kms.
A partnership with Rotary will give Transplant Australia access to communities right across Australia and help encourage more Australians to register as donors. We are particularly interested in ensuring that the gift of life message reaches all communities and people of diverse backgrounds and Rotary will help achieve this.
If you are interested in supporting this initiative as a Rotarian or community speaker, please get in touch at contactus@transplant.org.au