I would like to share my husband's liver transplant story. We feel it is important to tell it as much as possible to promote the importance of organ donation, and how it can change someone's life in ways you can only imagine.
When Jas was about 18, he became very ill and was eventually diagnosed with Primary Sclerosing Cholangitis – a chronic liver disease whereby the bile ducts become narrowed from inflammation and fibrosis.
Over time, the scar tissue builds up and can block parts of the bile ducts completely.
There is no cure…a liver transplant is the only proven long-term treatment.
So we had known for ages that Jas would have some serious health issues to face, but he was lucky that his condition was able to be stabilised for many years, with only a couple of stays in hospital due to infections.
But as he got older, things began to get more serious – the bile ducts in his liver were almost completely blocked, and he had a close call with an infection that put him into Intensive Care.
His doctors decided it was now time to progress to the next step, and he was assessed to be put on the waiting list for a liver transplant.
After a long week of tests, interviews and reviews, he became one of the lucky ones to be activated on the waiting list….not everyone gets that far…he had jumped the first hurdle.
Our lives were now on hold, waiting for that phone call. Jas became a bright yellow, walking skeleton…we got questions like "so when is the operation" and "why can't you go on dialysis" and so on.
Our days became a blur of appointments, blood tests, procedures, dashes to emergency, hospital stays…he slept most of the day if at home, and was extremely fatigued all the time. He was not hungry and was losing weight.
The whites of his eyes became bright yellow…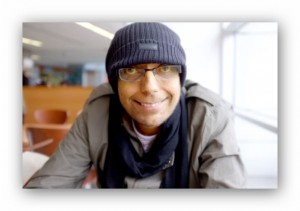 After waiting about 5 months, Jas had what is known as a "dummy run". We went to hospital only to be told 12 hours later the donor liver was unable to be transplanted.
It was upsetting, but also reassuring that Jas was up near the top of the list for his blood type.
We downsized and moved into a town house, we both gave up full time work – Jas because he no longer had the strength, and I become his full time carer….we prepared our wills….and waited.
Being on the waiting list means you have to have your mobile with you at all times…you need to let the transplant staff know if you aren't at home…and you can't go further than two hours from the hospital.
During this time, Jas made it a priority to keep his fitness levels up and went to gym as often as he could. When he found he was struggling with weights, he started doing water classes.
After about a year on the waiting list, his condition began to worsen very rapidly – the doctors were now very concerned about his chances of surviving, and basically he was one infection or blockage away from no return.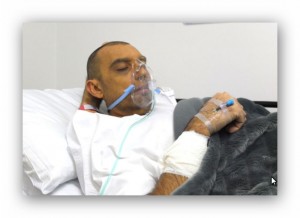 Then approximately after about 14 months of waiting, the phone rang at 6.30am….it was the call…and where was Jas….at the gym, doing the little exercise he could!
We don't think the co-coordinator has ever found a potential liver transplant patient at the gym when receiving the call!
And then he rang me…and I didn't answer my phone! I was in the kitchen and my phone in the bedroom…when I finally went to check my phone, there was quite a few missed calls!
In the meantime, Jas had rung family to let them know…so basically I was the last to hear!
We got ready and drove the familiar roads to the hospital, arriving about 8am.
When you arrive for a transplant…that's if you aren't already in hospital …. you first have to go through Emergency…it is a weird experience to walk through all the people waiting, and say that we were here for a transplant!
We were greeted with great enthusiasm by the nurses, and were escorted straight through to the xray department, where Jas had to have a chest x-ray…a routine pre-surgery check.
And with lots of "good luck" wishes from the staff, we were taken up to the liver ward…a familiar place…and all the paper work was done to get him admitted.
The blood nurse came and took blood for further matching and testing… we couldn't believe how many vials of blood they had to take.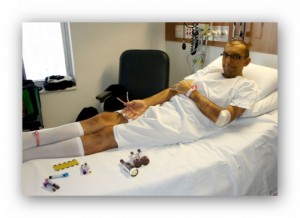 Then we sat…and waited…and waited…
Lunchtime came and went…Jas wasn't able to eat so I snuck off to quickly grab something, hoping he wouldn't be whisked away while I wasn't there. We got nervous every time we heard footsteps coming down the corridor… were they coming towards us or another room? One of the co-ordinators came in and said it wasn't looking good….our hopes dropped…was this going to be another dummy run? Another liver unit doctor came in and said the opposite…things were looking like it was happening…our hopes raised again. It was a total emotional roller coaster!
Then all of a sudden, about 3.15pm, the news came…it was on!
Suddenly time sped up…within minutes, Jas was whisked off to be taken down to theatre…I was able to go down and stay with him till the very last minute…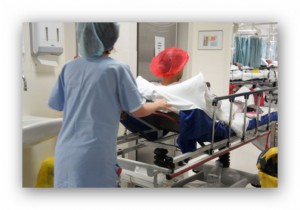 I was asked later how I felt seeing him being wheeled down the corridor to theatre, and all I could say is it was utter relief. Whatever happened from then on, it was a new journey with different challenges.
Without it, he would die…this was his second chance, and we had absolute faith in the surgeons and the rest of the transplant team.
I had a pastoral care staff member with me who was new and didn't know the layout of the hospital…so I took her on the shortcuts to get out of the theatre area, and headed to the cafe…once again to wait…
Because even though Jas had been taken into theatre, that still wasn't a confirmation that the transplant would still go ahead.
There was about an hour of putting lines in etc and the whole thing could still be called off due to an unforeseen issue.
The words I wanted to hear were "knife to skin"…a rather graphic statement that means that the transplant was happening…and about 4.30pm, it was confirmed…Jas was going to get a new liver.
I decided to head home as transplants can often take hours and hours, and we don't live too far from the hospital…my parents came over to keep me company. The transplant unit staff were fantastic at keeping me updated with the progress of the operation with hourly phone calls.
One call was to say that Jas had given the surgeons a scare with his blood pressure dropping suddenly, but they had got everything back on track again. It was a very long evening…
Then at about 11.30pm, I got a call saying he was just about out of theatre and into recovery, and would I like to come in and see him?  I headed back into the hospital with my parents.
After a wait outside ICU…which was scary as there aren't many lights, and the corridors are deserted…very glad I wasn't by myself…one of the liver surgeons came and took us into a small room.
He gave us the update of how Jas was going, and how well the surgery went. He answered all our questions and it was really good to be able to take a little time to speak with him.
I was then able to go and see Jas…I knew he would have heaps of lines, tubes and machines and boy, did he just!
We had joked that when he had the transplant…to give me the "thumbs up" sign that he was ok… he was not really conscious yet but he must have heard me, because as I came around the corner, he put his thumbs up…something I will never forget.
He had sent me a message even though he was heavily sedated.
The ICU nurses were brilliant, and answered my questions, explaining what was happening…what each machine did, what they were doing to keep him pain free. I left the hospital totally exhausted, relieved and comforted that everything had gone as well as it could, and he was in good hands.
And he had given me the "thumbs up" so I knew he was ok.
I was also sad, thinking of the donor family….
I got a call first thing in the morning to let me know he had a good night and everything was fine.
My mum and I went in again later in that morning, to find him awake and coherent…no hallucinations etc. His funniest comment was telling me about how the guy in the cubicle opposite had so many tubes and machines…I had to take a photo and show him just how many he had!
Less than 48 hours, he was out of ICU and back up in the ward.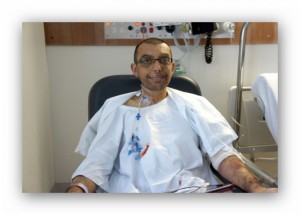 Nine days later, he was home….and he hasn't looked back since…he ran a 4km run barely five months after transplant!In fact, he is now the fittest, healthiest person I know…and such an inspiration.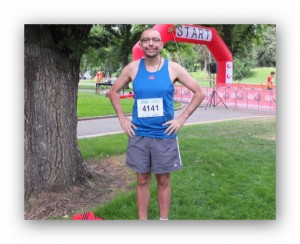 With all the best efforts to keep Jas as strong as possible for whatever lay ahead, he would never have survived without that very special factor…the gift of a liver from an organ donor.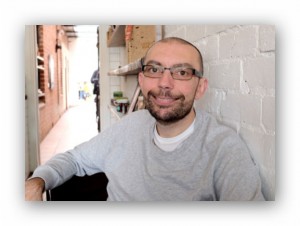 And for that, we are forever grateful.