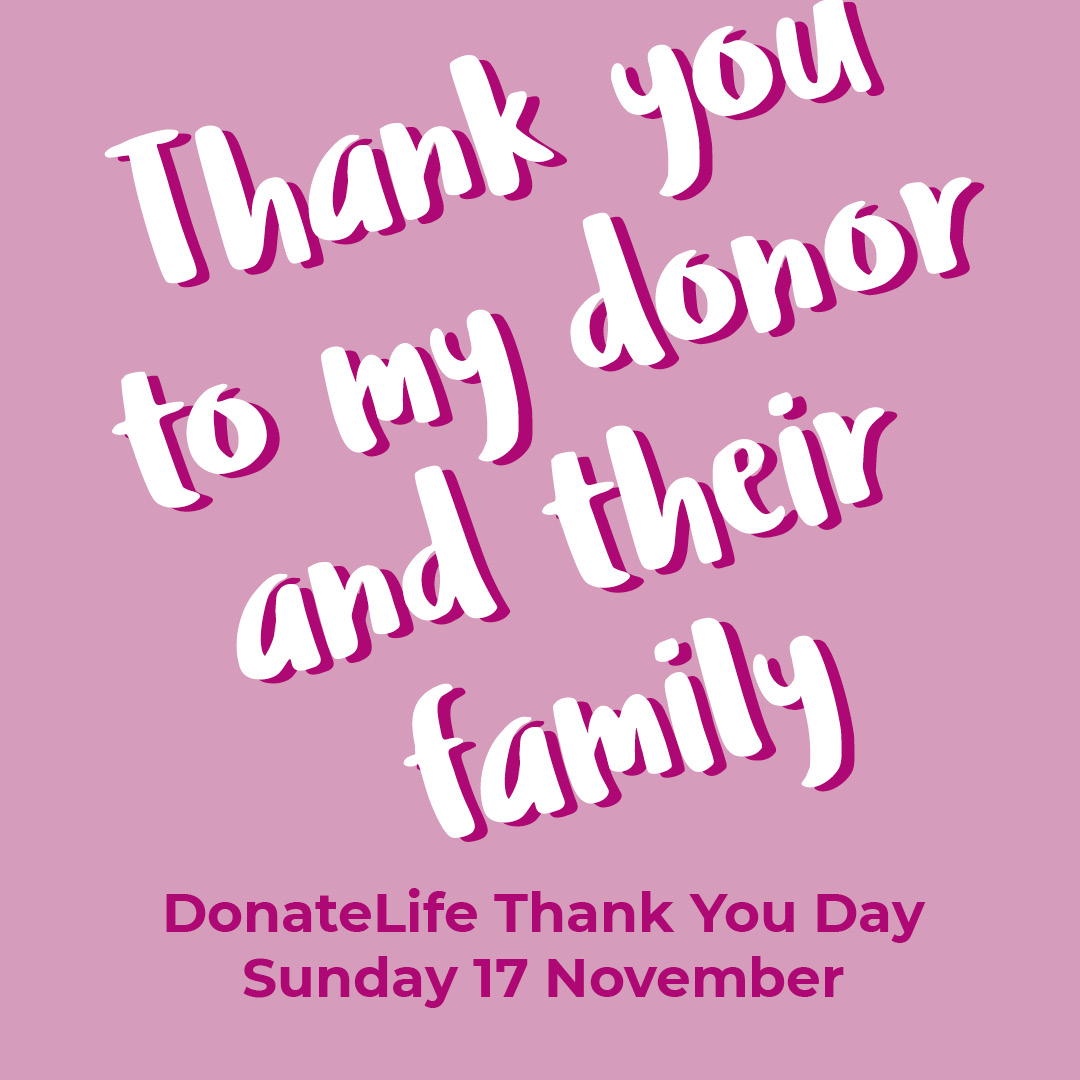 Thank You. Two simple words that can mean so much. We use them every day of our lives. Maybe it is a simple 'thanks', 'great stuff', 'bewdy, mate'. Whatever form it takes, we know it is greatly appreciated.
Of course in the area of organ and tissue donation it is more complicated. For those recipients who have received a kidney from a living donor, saying thanks is a simple gesture, hopefully demonstrated by someone living their life to the fullest. And of course many recipients honor their living donors and thank them regularly.
However when it comes to thanking someone you never knew, it is that much harder. There are thousands of recipients alive today due to the generosity of deceased donors and their families. Transplant Australia loves to see recipients participating in our Transplant Games as just one way to honour those donors. We also encourage recipients to write anonymous letters through their transplant unit to the family of their donor.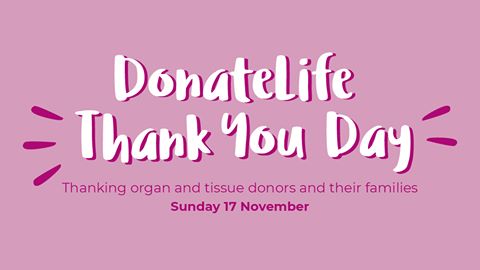 Thank You Day, this Sunday (November 17) is a unique opportunity to publicly demonstrate your gratitude for donors and their families.  We strongly encourage all our members to take time to support this day by writing a message of thanks online. Tell them what you are doing with your life? How many extra years you have achieved because of the gift of life? Your plans and dreams. Every little message helps.
More information is available at https://donatelife.gov.au/resources/donatelife-week/donatelife-thank-you-day
Thank You. You're a legend.
Chris Thomas
CEO