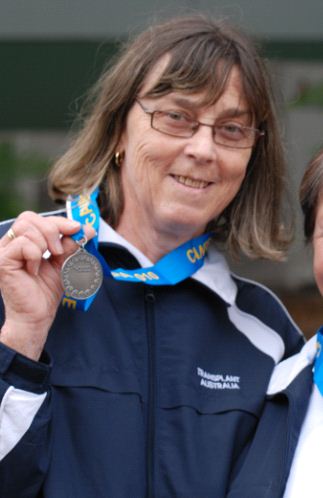 On behalf of the Board of Directors and all our members across Australia we would like to send our condolences to the Tew family with news overnight of the passing of Transplant Australia Life Member, Chris Tew.
Over a 40 year period Chris held many positions with Transplant Australia including Chair of the Victorian/Tasmania State Committee. She was awarded life membership of Transplant Australia in the year 2000 and was the Australian Flag Bearer at the World Transplant Games in Malaga in Spain in 2017.
She made most of her two kidney transplants after receiving her first in 1980 continuing her role for many years as a teacher. However she will be remembered for her contribution to the Australian Transplant Games and in particular her athletics interests. She was the backbone of the Victorian/Tasmanian State Committee for as long as anyone can remember.
Our thoughts are with her family, Graham and Emma, at this time and all her friends in Victoria and across Australia.
Chris Thomas
CEO