Just 10 months ago Jasmyn had a kidney transplant. This month she heads to Switzerland to participate in the internationally-acclaimed Tackers Ski Camp for transplant children.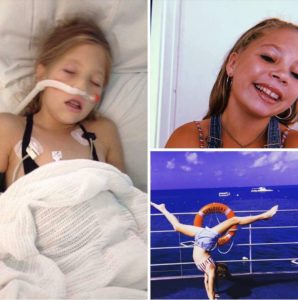 Jasmyn reports: 'I'm 13 and I had a kidney transplant 10 months ago. I love anything outdoors especially sport, I used to be really athletic before my transplant but when I got sick I couldn't do much anymore. I am so excited I can participate in everything now I've had my kidney transplant. I am really looking forward to the Tackers camp and I can't wait to do everything the camp has in store for me. I'm happy that I can do things I've never done before like scuba diving and skiing. I've never been out of Australiaso I am super excited to go to Switzerland all by myself! I am counting down everyday until I get to go on an adventure of a lifetime.'
Transplant Australia would like to thank Brian Fraser and the Australian children's charity, Tackers, for its support of Jasmyn's journey. Jasmyn will be posting regular updates on social media.