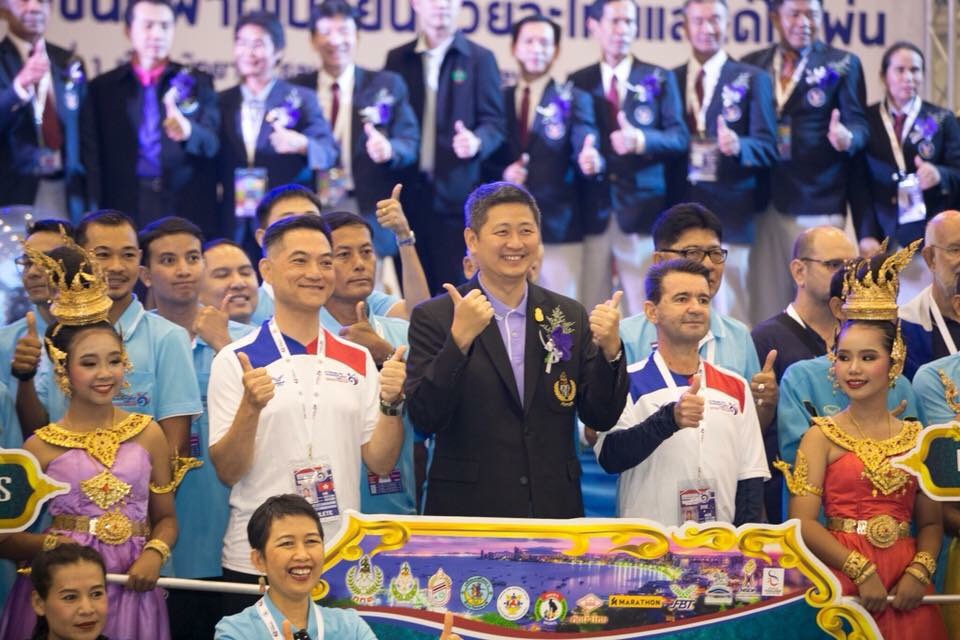 Transplant Australia's Matty Hempstalk has attended the first open Thailand Transplant Games, promoting international connections in the transplant community.
Matty was representing Transplant Australia and also the World Transplant Games Federation, while Chris Thomas is in England and Ireland preparing for the 2019 World Transplant Games in Newcastle-Gateshead.
Matty also took the opportunity to present the President of the Transplant Sport Association of Thailand, Mr Bunjong Kasemthammanun, with an Australian Transplant Games t-shirt, at a meeting where the two countries discussed how they can work together and improve the Transplant Games for everyone.
Thailand is sending a team of 35 transplant recipients and 10 support staff to the Gold Coast to compete at the 2018 Australian Transplant Games.
Mr Hempstalk said, "We are looking forward to welcoming the Thai team to our Games, strengthening the cross-cultural friendships, and continuing the great partnership between the two nations. By working together, we can promote the message of organ and tissue donation to a bigger audience, and provide a richer experience for athletes coming to Queensland for the Transplant Games."
The Transplant Sport Association of Thailand wrote: "We would like to thank Matty Hempstalk, National Membership Manager and Sports Administrator Transplant Australia, for his time.
"We thank him for accepting our invitation for the discussion on how cooperation between countries can improve health outcomes for transplant recipients and improve the running of the Transplant Games. 
"It was wonderful to exchange experiences about the World Transplant Games Federation, and of course to get useful information for the Australian Transplant Games 2018.
"Thanks ???? again for T-shirt gift to our President."