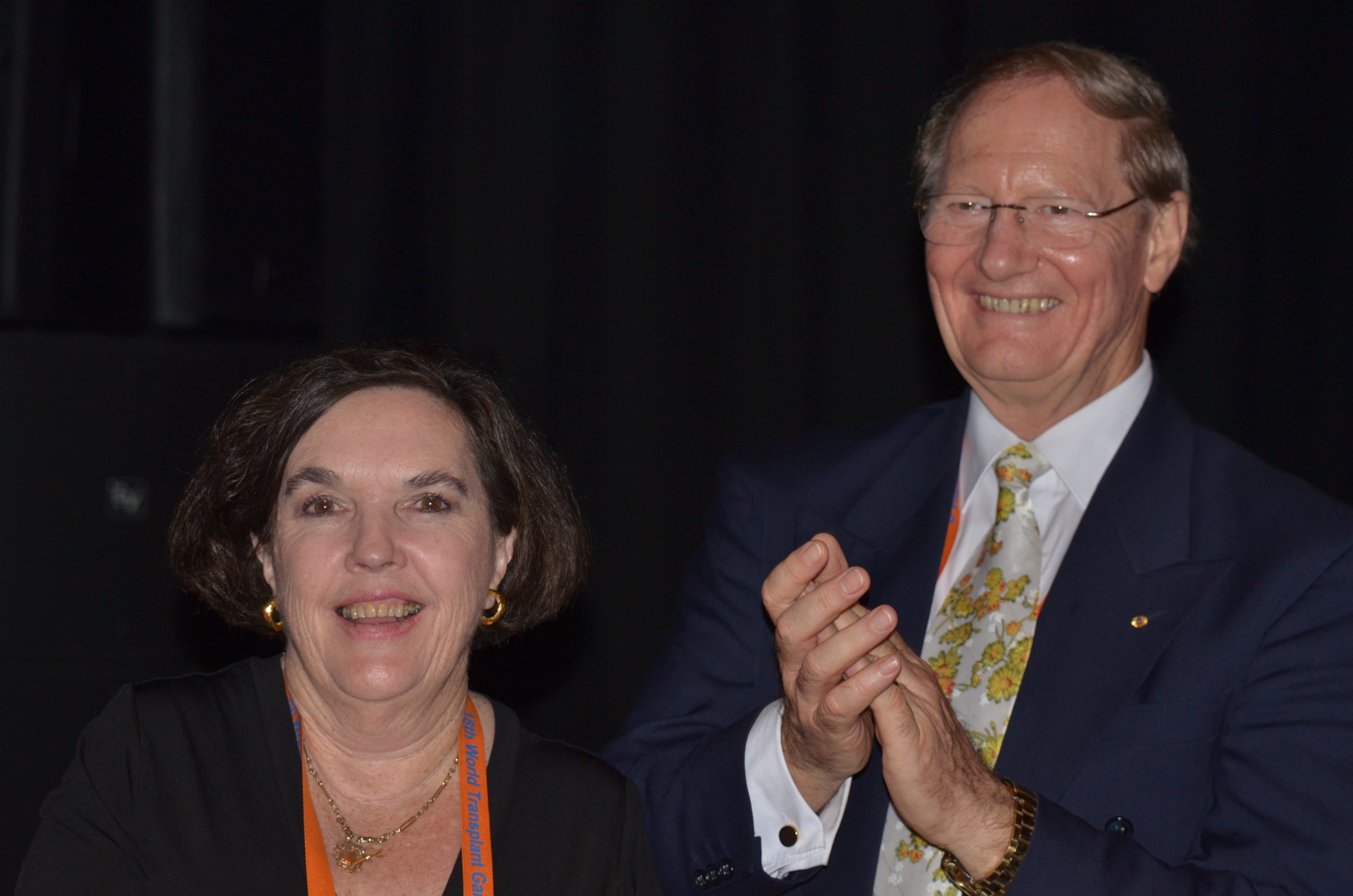 Two people synonymous with both the Australian Transplant Games and the Australian team to the World Transplant Games are to be honoured with a perpetual trophy.
Transplant Australia CEO, Chris Thomas announced the creation of a new international shield to be awarded to the leading international athlete at the Australian Transplant Games.
The Shield would be named in honour of Jan and Daryl Wall AM and will be awarded for the first time at the Australian Transplant Games in Western Sydney commencing September 24.
The Shield is in recognition of their extensive service to the ideals of Transplant Australia over a number of decades.
"It's almost impossible to talk about one without referring to the other. They have been a formidable partnership helping transplant recipients from Australia celebrate their second chance at life," Chris said.
"Both have been awarded life membership of Transplant Australia. Daryl was our Medical Director for many years, our team doctor at both the Australian and World Transplant Games. And of course he served on the Council of the World Transplant Games Federation. And to many Queensland members he is of course the surgeon who gave them their transplant.
"Jan remains a Director of Transplant Australia and served as the Manager for the Australian team  to seven World transplant games. It is wonderful she is still actively involved in the delivery of the Australian Games."
The Jan and Daryl Wall International Shield replaces a former shield that was created to honour a team from overseas. The Board of Transplant Australia now wishes to recognise an individual performance at the games.
Jan, speaking on behalf of Daryl, thanked the Board members for their generous consideration of people who have served Transplant Australia.
"We are deeply moved and greatly honoured by this proposal. We confirm our  acceptance of this award. Wishing all Transplant Australia members ongoing success for World and Australian Games." Jan said.