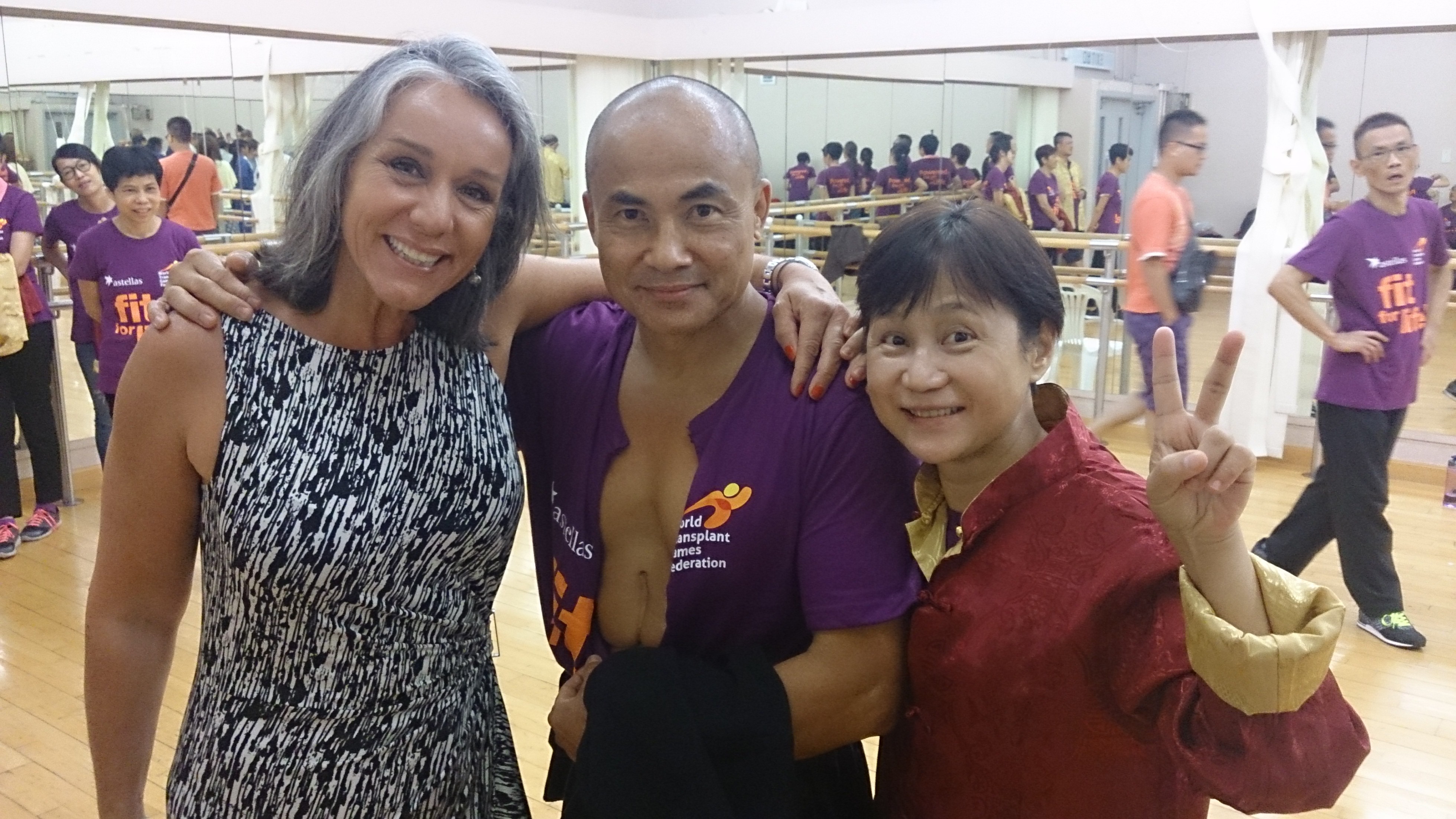 Transplant Australia is pleased to announce its support of the new Fit for Life! Global Initiative announced at the International Congress of The Transplantation Society in Hong Kong today.
The initiative, supported by Astellas, is designed to support active lives post-transplant with the mantra of 'more transplant recipients, more active, more often'.
It has been initiated by the President of the World Transplant Games Federation, Chris Thomas, who is also CEO of Transplant Australia. The announcement was made at a special 90 minute symposium at the congress focusing on Sport in Transplantation conducted by the WTGF.
Every Transplant Australia member now has a chance to be part of this exciting opportunity.
The WTGF is inviting transplant recipients from around the world to write in 500 words or less how they are living and breathing  the fit for life mantra of 'more transplant recipients, more active, more often'.
Maybe you are cycling every day, playing competitive sport, jogging to work, or just keep your body fit and healthy at the gym. Perhaps you are walking to keep fit – remember you don't need to be an Olympian to be healthy around your transplanted organ. The WTGF is looking for case studies that will help inspire the worldwide transplant community to get 'fit for life!'
Twelve ambassadors from different regions of the world will be chosen by an independent international judging panel chaired by Professor Jeremy Chapman AC. They will travel all expenses paid to a celebration of the gift of life at the All Blacks vs Ireland International Rugby Match at Soldier Field, Chicago, Illinois, USA, on November 5.
The ambassadors will spend three days in Chicago meeting the WTGF team, touring the city and conducting interviews before witnessing a fantastic match of rugby union. At half-time the ambassadors will make their way on to the field to be announced publicly to the world as part of the launch celebrations of Fit for Life!
More details about this once-in-a-lifetime opportunity can be found at the Federation's new website. Entries open September 1 and close September 25.