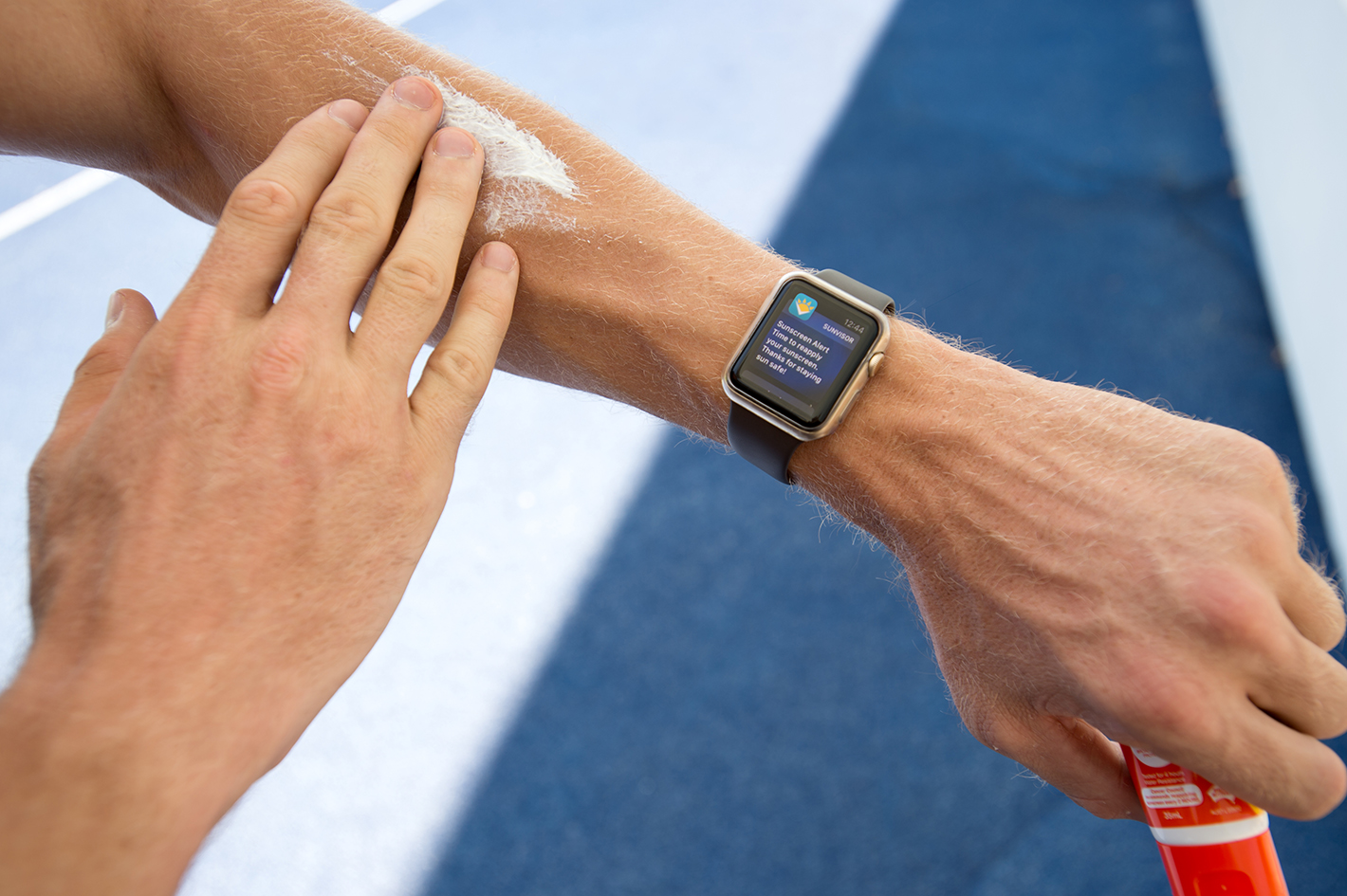 Organ transplant recipients are at an increased risk of skin cancers, including the most deadly form melanoma, and QUT researchers are looking for transplant recipients to test a new sun safety app to decrease your risk.
Friends, family and spectators at the event are also encouraged to participate, as sun safety is important for everyone in a high UV environment such as Queensland.
Participants must be 15 years old or over and be attending the Australian Transplant Games 2018 on the Gold Coast. You will be asked to use the app during the games and then take part in a phone survey. Participants who complete the study enter a prize draw to win one of 5 x $100 gift cards.
Dr Elke Hacker from QUT's Centre for Testing New Technology said technology including apps, devices and wearables are playing an increasing role in the prevention of sunburn and skin cancer.
"The rates of skin cancer in organ transplant recipients increase as they get older and spend longer on immunosuppressive medication. Compared to the general population in Australia, the incidence rate is at least 80 times higher on average in transplant recipients," she said.
"Primary skin cancer prevention is essential to reduce skin cancer burden. We are testing the SunVisor App, which captures information from light and motion sensors in Smartphones to generate UV exposure sessions and construct a Fitbit style dashboard for patients. This study will assess how the app performs and if people are satisfied with the personalised approach of the software."
This study has been approved by the QUT Human Research Ethics Committee (approval number 1800 000 182).
To participate, register here or for more information, email Dr Elke Hacker at skntec@qut.edu.au.