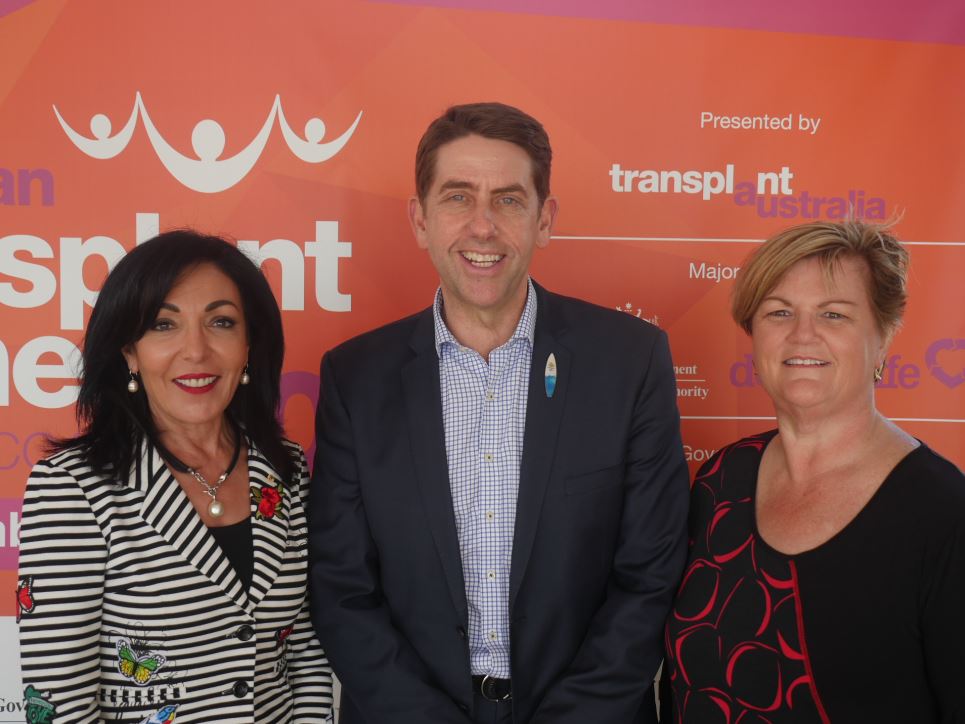 The Hon. Cameron Dick and Gold Coast Mayor Tom Tate made the announcement that the 2018 Australian Transplant Games will be held on the Gold Coast.
Bone marrow recipient Monty Summers, lung recipient Kate Rootsey, liver recipient Natalie Hazelwood, liver recipient Alan McKaskill, and Transplant Australia Queensland Chair Richard Hayes helped the launch, and before participating in a training session at Gold Coast Aquatic Centre, one of the official venues of the upcoming Games.
DonateLife was represented by Tina Coco.
The Australian Transplant Games are held every two years to promote the benefits of organ and tissue donation to the Australian public. The event also encourages transplant recipients to get back into physical activity and sport, to maintain the health of their transplanted organ.
It is hoped that the 2018 Australian Transplant Games on the beautiful Gold Coast will inspire Aussies to join the Australian Organ Donor Register at donatelife.gov.au, to save more lives and restore quality of life to those on the waiting list.
DonateLife is the major sponsor of the 2018 Australian Transplant Games.