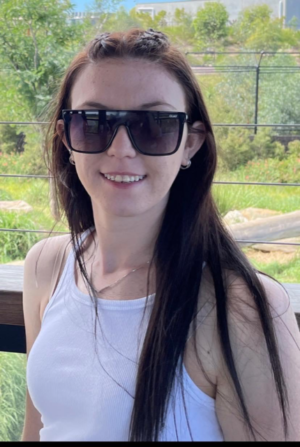 Everyone at Transplant Australia is devastated to learn of the passing of Olivia Steele. Olivia participated in three Australian Games, Canberra, Newcastle and Sydney. She was an inspiration and featured in our 'gifted' campaign leading into the Games in 2016. Olivia was the epitome of our transplant community's philosophy – she truly 'made the most of her life'.  We remember her as a very kind, determined and loving young girl who so enjoyed participating in all that the transplant games and everyday life presented.
After receiving her liver transplant at the early age of one, Olivia's family watched this young bubbly girl grow to embrace all that life offered – making close friendships along the way.  Our hearts go out to her loving and supportive family as we acknowledge the important role that they played in this beautiful girl's life – never limiting her but allowing her to be free and shine.
Olivia showed great determination, exuberance and desire to embrace all that life offered.
Our transplant community is deeply saddened by Olivia's passing, but our memories of her and the example she set of living life to the full will continue to inspire us.
The celebration for Olivia will be held at Pinegrove Memorial Park North Chapel, Kington Street , Minchinbury on Thursday 28 October at 2.00pm.
Please Note – As per the NSW Health Requirements only fully vaccinated people can attend.
Regards
The Team at Transplant Australia