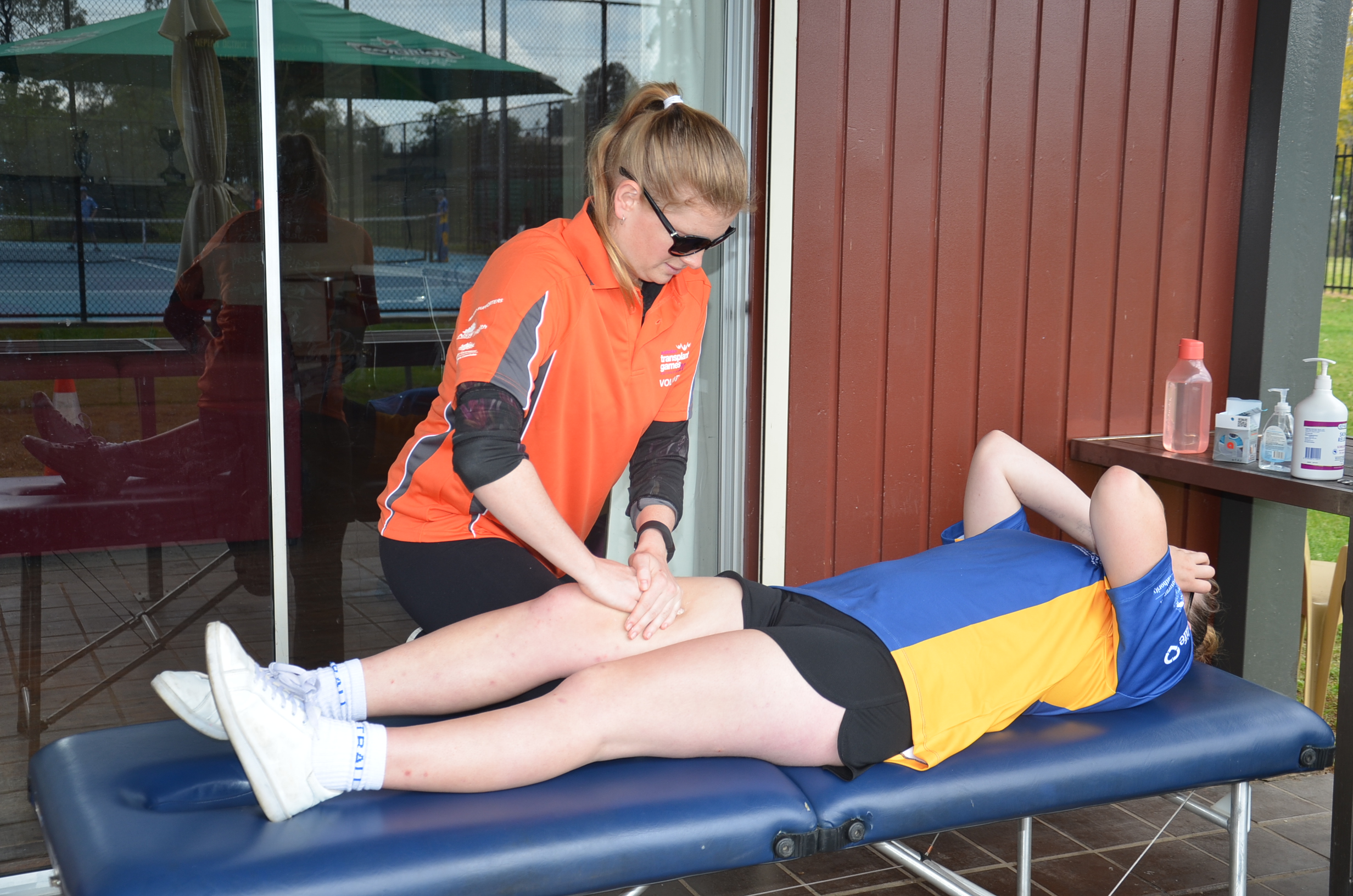 To make the Australian Transplant Games possible, Transplant Australia calls for volunteers!
Volunteering is a great way to get involved in the country's most inspirational sporting event and celebrate organ and tissue donation.
Every two years, hundreds of generous volunteers help us at the Games, supporting the event in many ways. From a signage coordinator, to transportation; physios for the transplant athletes and photographers, our volunteers are an integral part of what makes the Transplant Games a community event that unites, inspires and uplifts.
Click here to see the many ways you can help us at the 2018 Australian Transplant Games on the Gold Coast.
Pictured: Erin Bellingham, a volunteer, works on one of the Team ACT athletes at the 2016 Games.