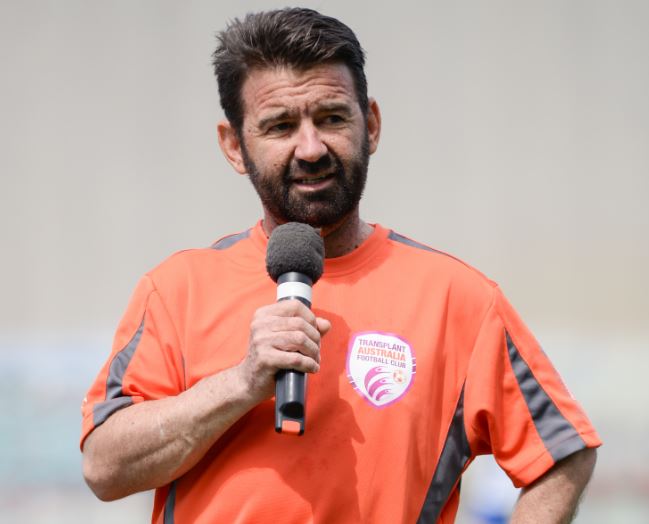 Wow, it's hard to believe that we are almost through the year, and it's a good opportunity to reflect what has been achieved in our transplant sports.
In March we carried out a membership survey, presented to the board and approved, which provides us with a lot of useful information to help with our new membership strategy. We were also asked to present at the forum around donor families and recipient contact.
In April, we launched our high-performance sports program with a camp at the Australian Institute of Sport, with 20 transplant recipients taking part in a two-day training and education weekend. We also commenced the Fit for Life! program in Brisbane, with 5 ambassadors named for Australia climbing the Story Bridge, and then had an information booth at the conference for the Transplant Society of Australia & New Zealand (TSANZ). It was great to see that Fit For Life! was embraced by healthcare professionals who participated in a Fit For Life! Fun Run.
We also took an Australian team which consisted of 60 transplant recipients/athletes, 7 donor families and living donors, and 63 supporters/management, to the World Games in Spain. Our team finished in the top ten – 6th overall – on the medal table with 26 Gold, 27  Silver and 18 Bronze. A big thanks to Marg Hill, Tony and Erin Bellingham and the rest of the management team for work leading into and at the Games.
The Transplant Australia Football Club has had a strong year with our inaugural match in Melbourne, partnering with the Brisbane City FC for a game in Brisbane and our Transplant Australia FC players Rob Mihalic, Josh McDonald, Anthony Fato and Terry Holyoak presenting match balls at the FFA Cup matches throughout Australia as part of a promotional campaign for DonateLife.
I am aiming to get around to each state and attend an event, with the goal to meet as many members as possible, have a chat and find out how we can meet members' needs. This month, I went to South Australia for a beach walk to launch Fit For Life! and spoke to the healthcare professionals at Royal Adelaide Hospital about Fit For Life!
In addition, Transplant Australia welcomed three new board members to our transplant family.